4th Grade Visit to Satis&fy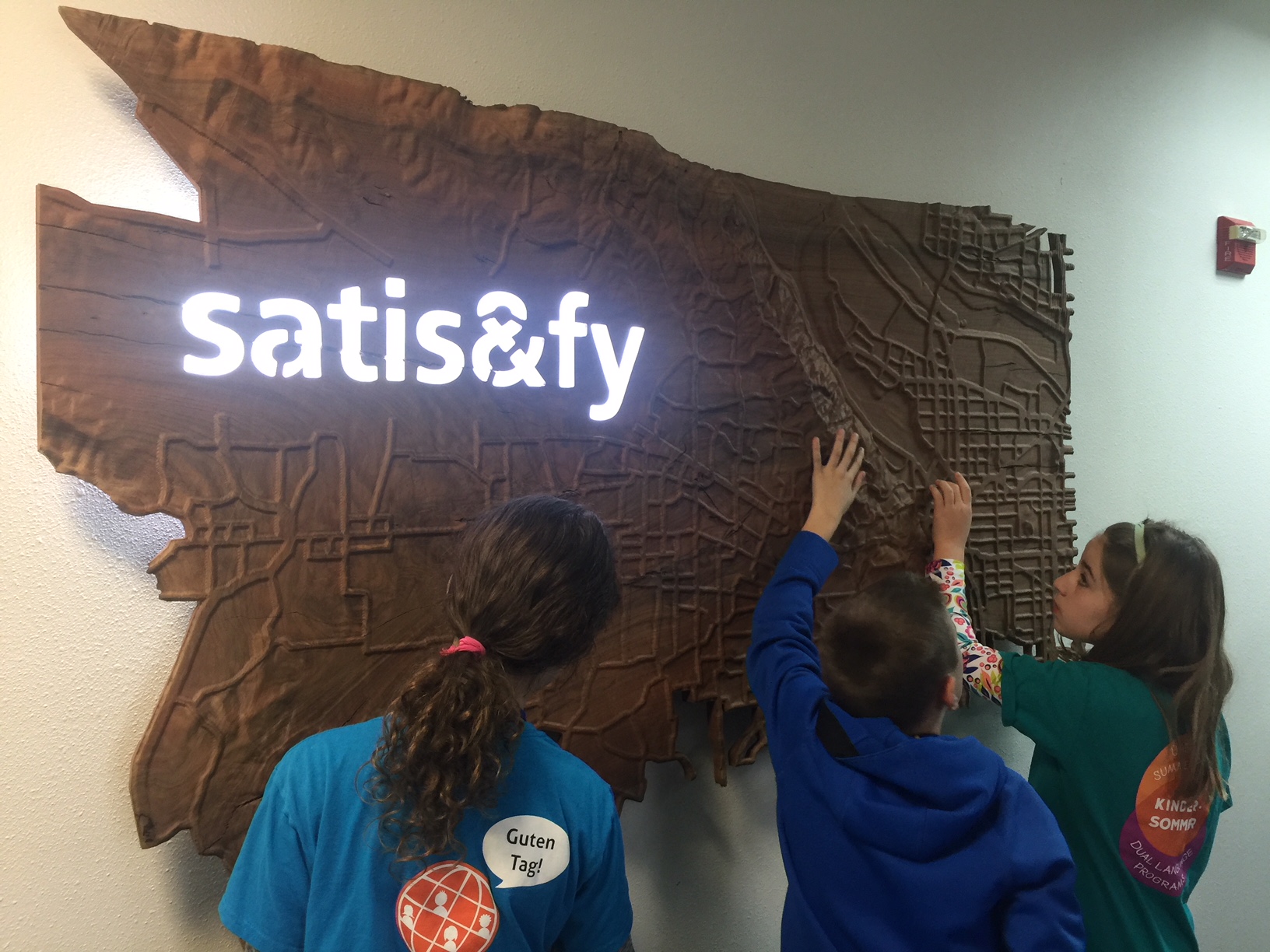 Frau Memmer and Frau Mohr had the pleasure of welcoming staff from Satis&fy to add some real-world expertise to the 4th grade IB unit on advertising. Satis&fy is a German-based company with a local office in Hillsboro. Their company translates creative ideas into a tangible reality for large-scale events, retail environments and more.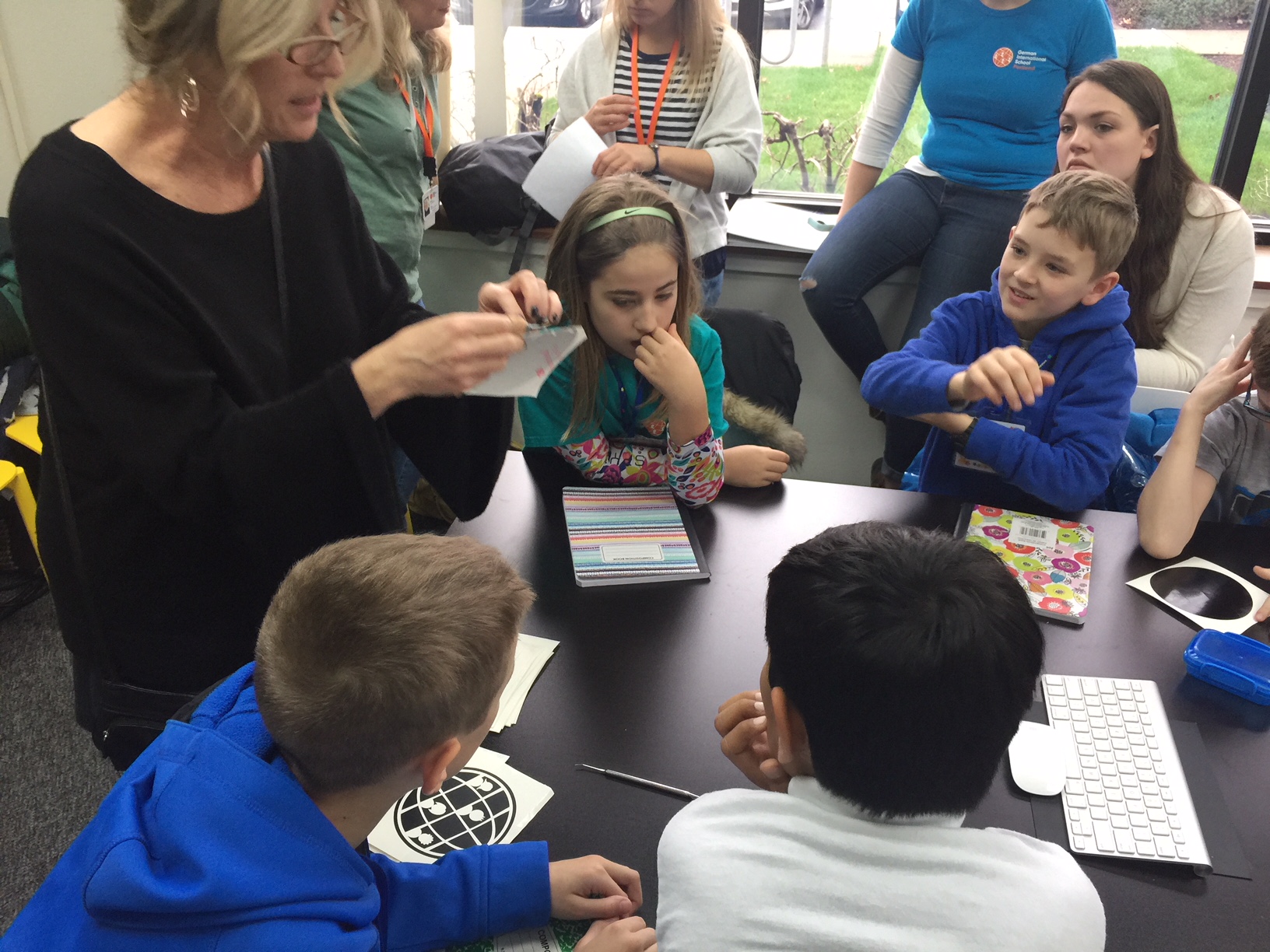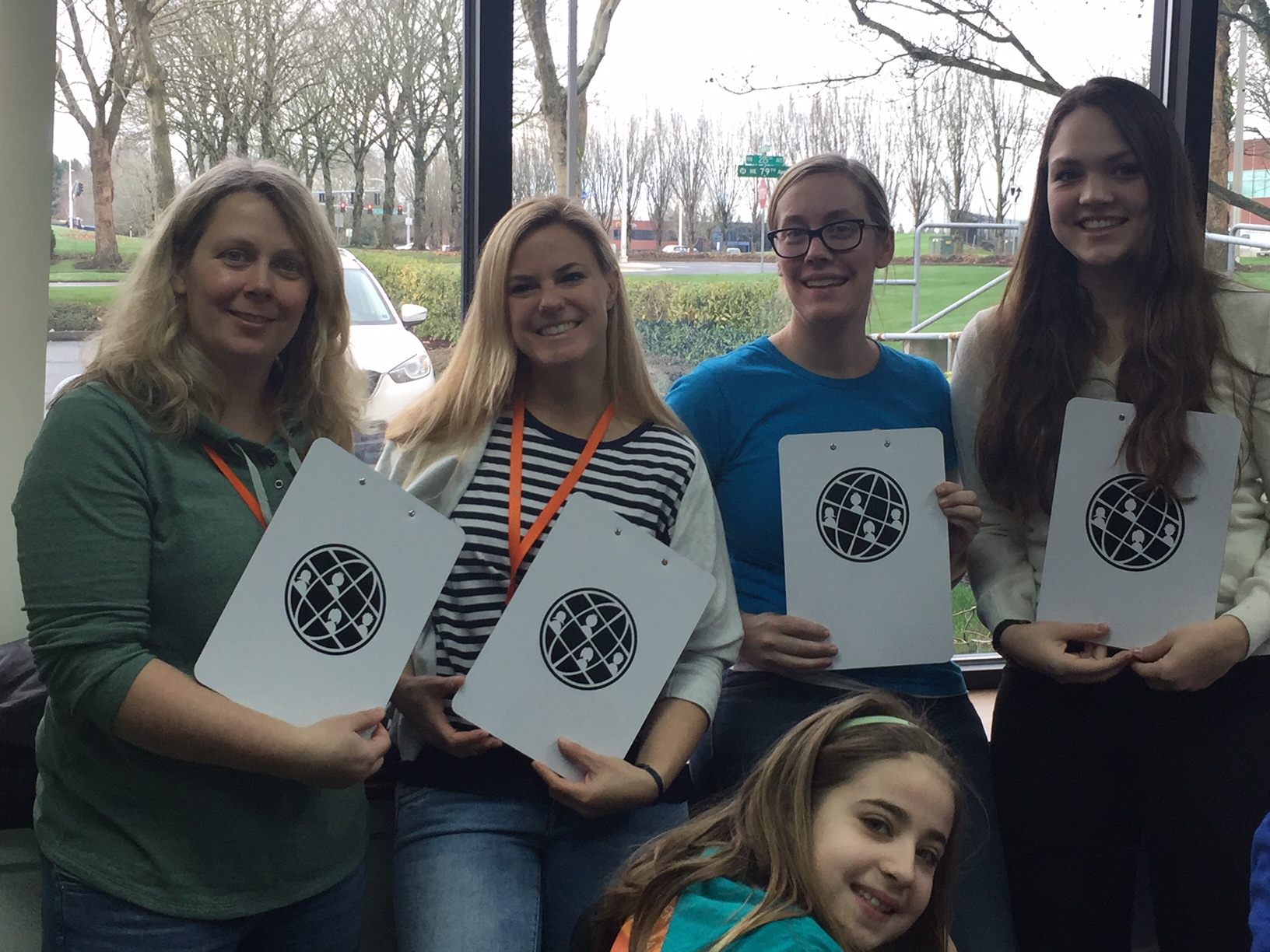 Our learning began with a Satis&fy visit to GIS from Gayle Ritt and Gonca McGuffin. Together they shared the background of Satis&fy work around the world, presenting in both English and German. Their visit introduced us to some of what we would see on our visit to their Hillsboro location.
Easily the most exciting field trip we've had to date, our students were treated to a fascinating demo, done in German by employees from both Satis&fy and Holoplot, another German company that has partnered with Satis&fy to bring products to life in unique retail environments. It was the perfect transition from our study of sound waves to our new study of advertising, by showing us how the science of sound united with advertising concepts to create engaging and interactive retail environments.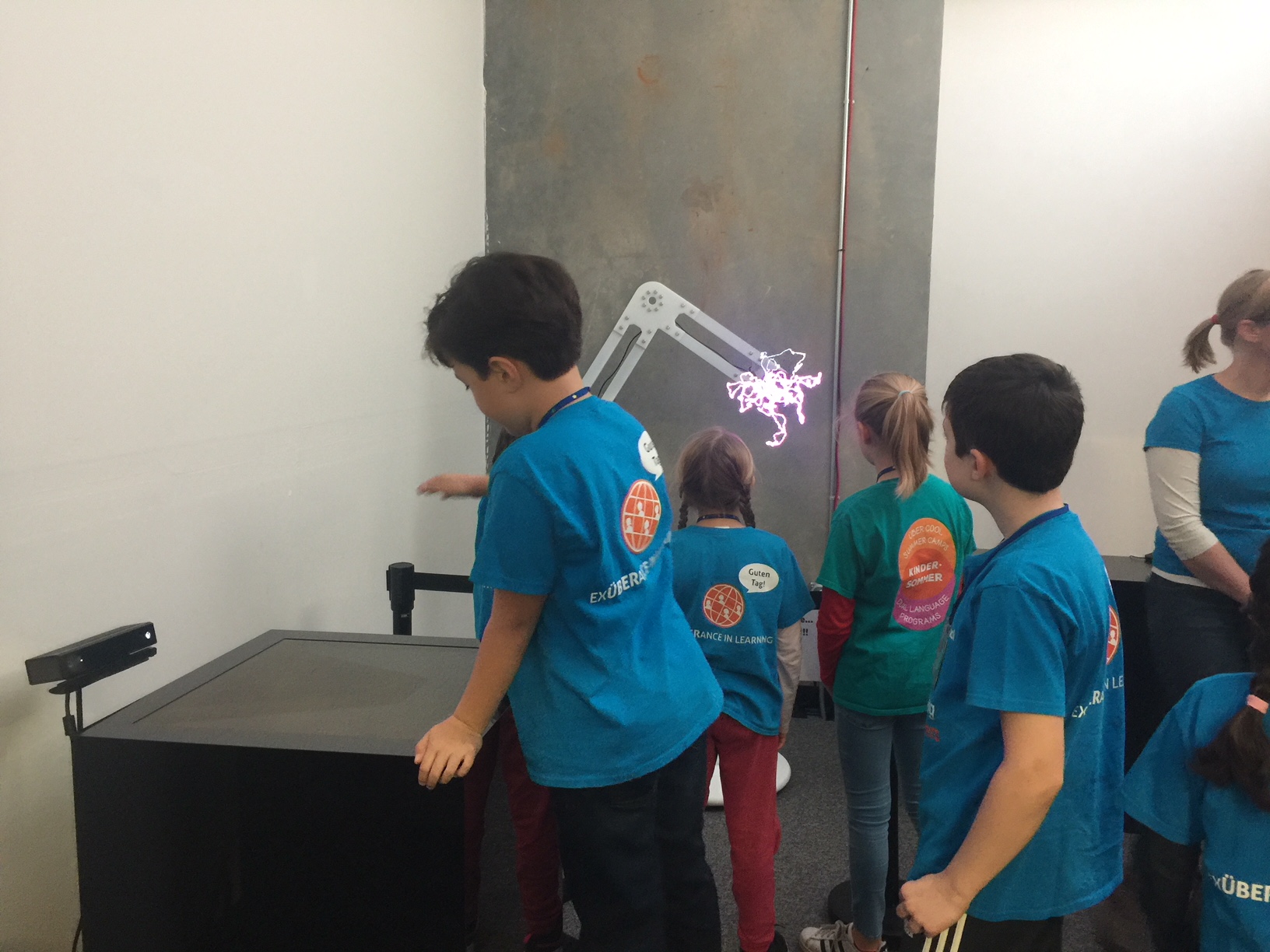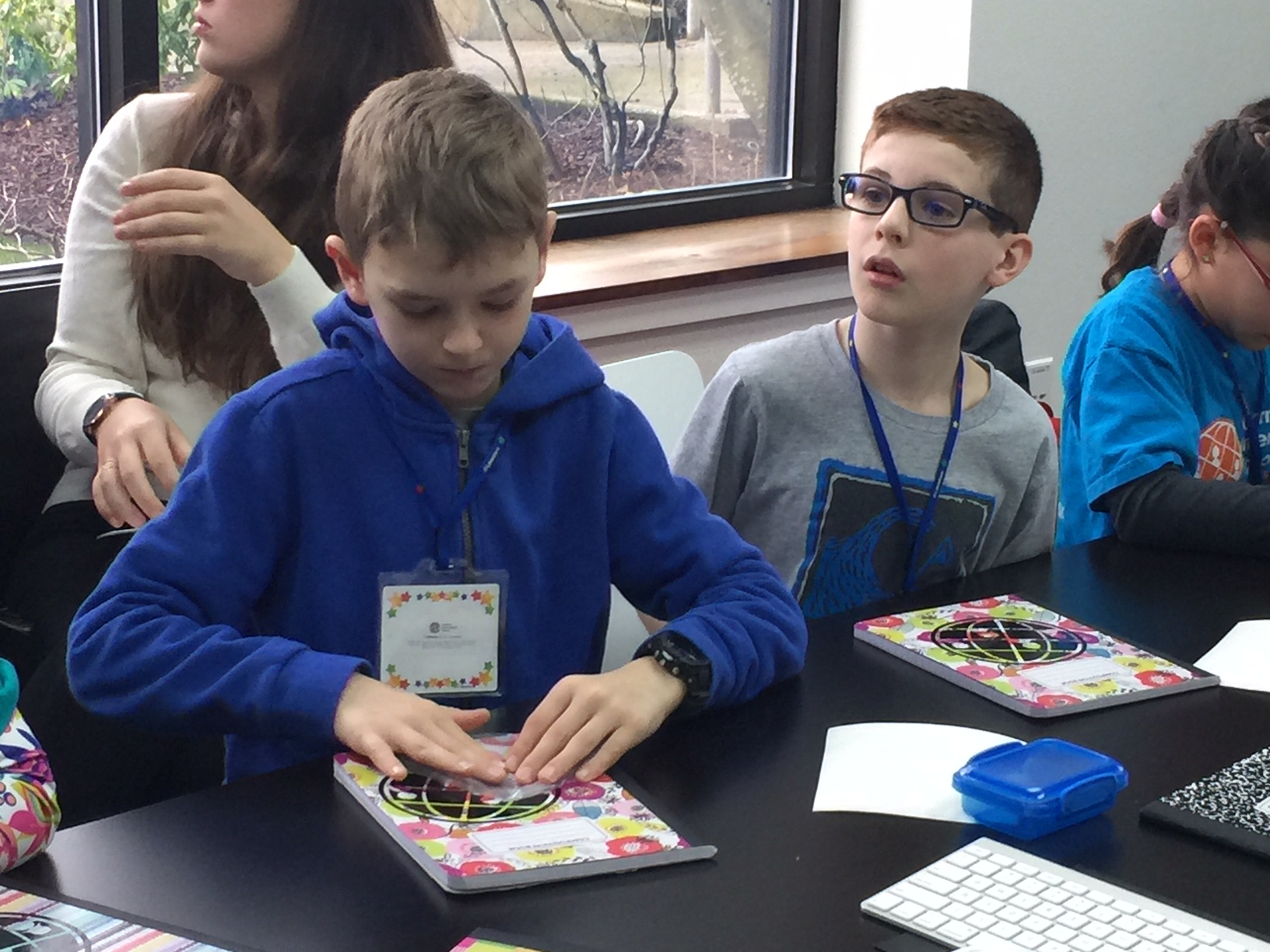 In other presentations, mostly done in German, GIS 4th graders had the opportunity to play with a hologram, learn how Satis&fy engineers design and build event structures at the Olympic trials in Eugene, see how the CNC machine works to cut computer designed features into unique signage, and see how the vinyl plotter works to create stickers that are used in event and retail environments. At the end of our visit, our students were treated to vinyl stickers of the GIS logo and notebooks to create their own souvenir of this most inspirational field trip.
Thank you to everyone at Satis&fy for welcoming GIS students to peek behind the curtain of your magic and for inspiring our students to dream big!