Composting at GIS
It's official! The City of Beaverton has opened up their Commercial Food Collections to include local schools and GIS is the first one to sign up.  We are excited that GIS can add another element to our green school certification and provide the students a great learning opportunity.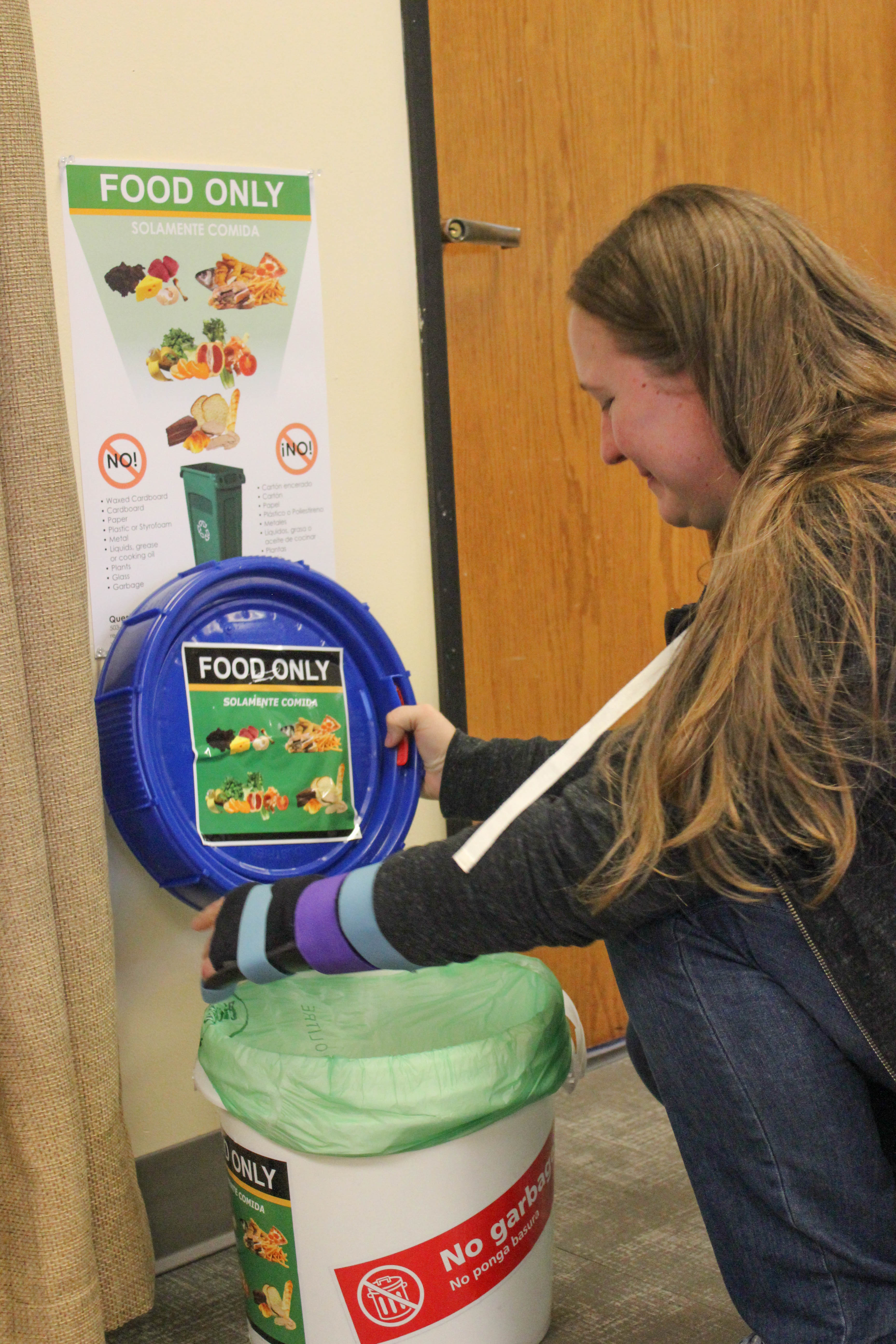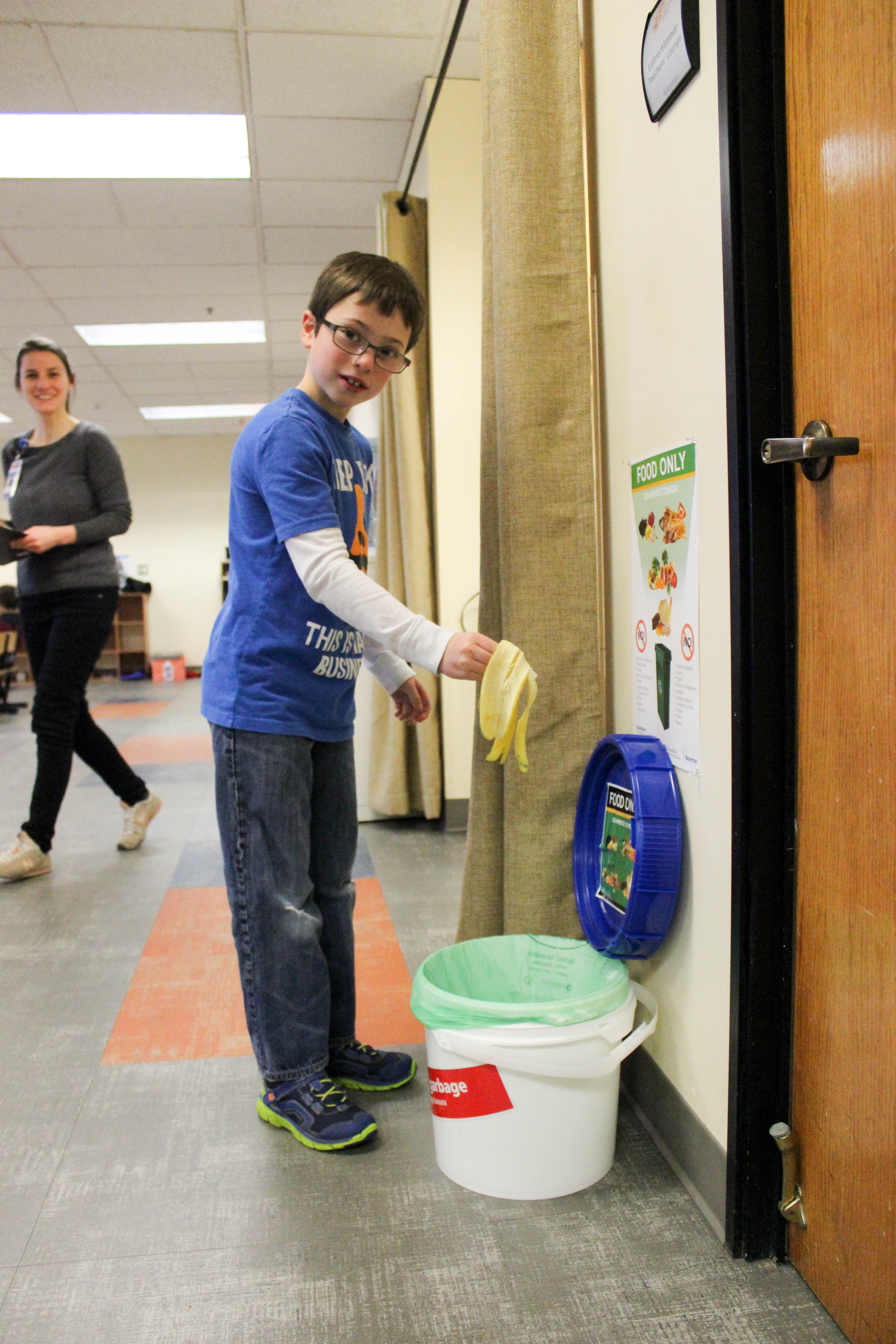 Benefits of Composting
There are lots of benefits to composting, the biggest being the pounds and pounds of food scraps that we will be saving from local landfills.  Students will learn about life cycles and how important decomposition is for our ecosystems.  By composting we are also providing students an opportunity to think about what they eat and the waste it produces, hopefully making conscious decisions to reduce. 
How Composting at GIS works
On Monday, February 8th, Rachel Zarfas with the City's Organics Program came by to talk to the students and help them learn what is ok to compost and what is not.  The students will now be able to put all food scraps…that's right, all food scraps into our compost bin.  Then every week, Waste Management picks up our cart full of compost and delivers it to a processing facility in central Oregon.  The great thing is, that the food at this facility is processed into a gas which is then turned into energy to be used to provide electricity to homes here in Oregon.  What a great way to reduce, reuse, and give back!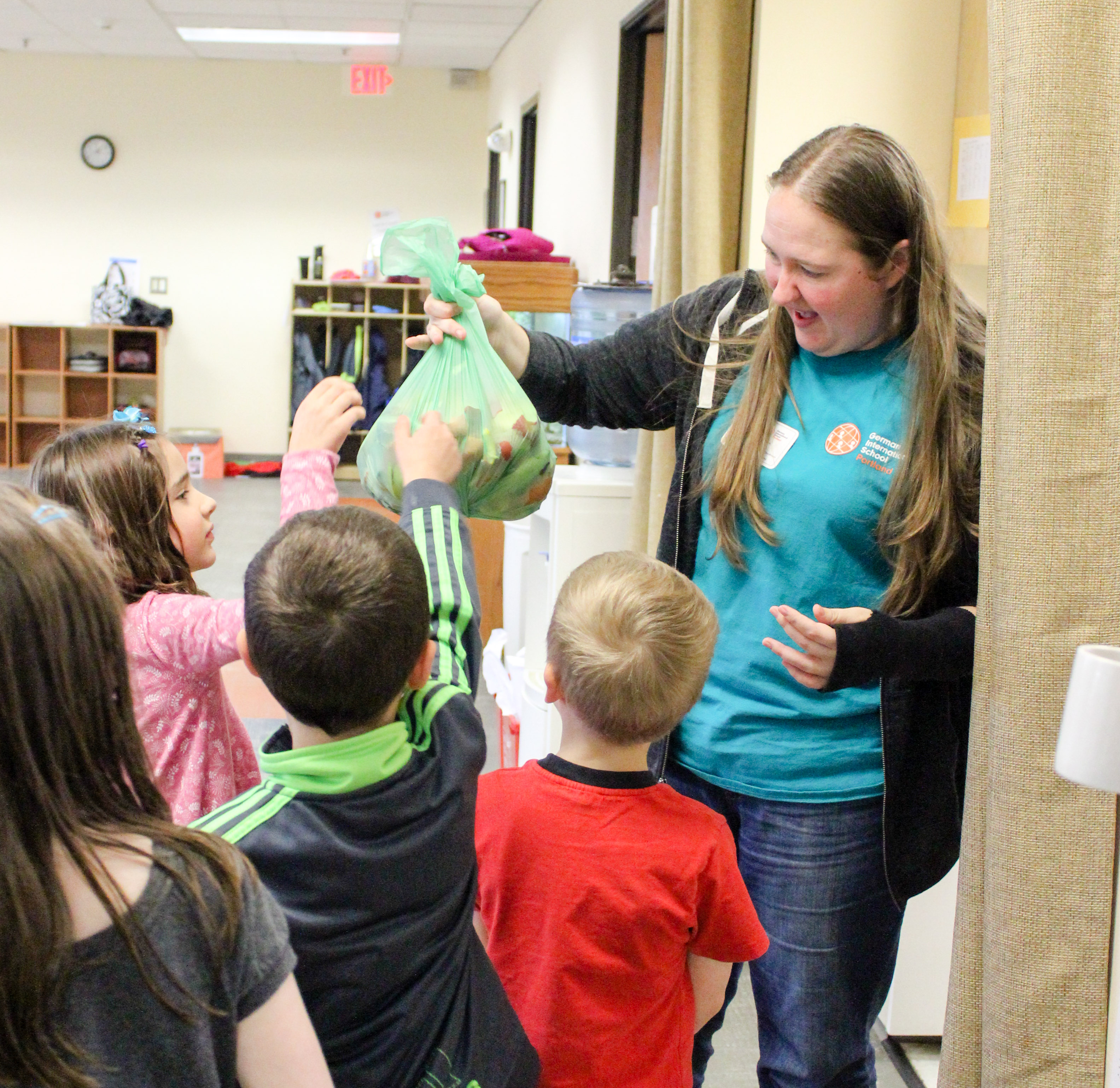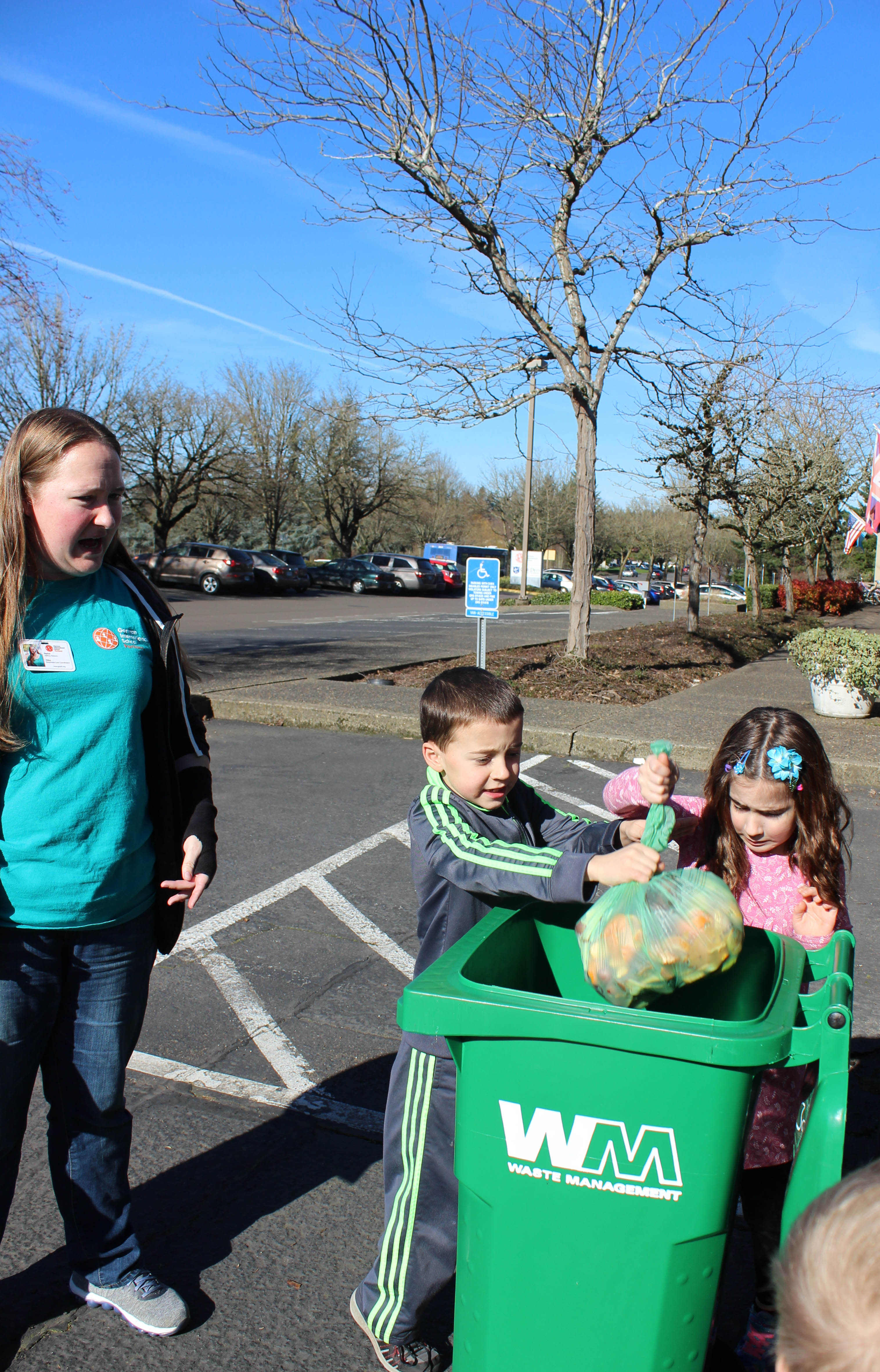 Beaverton Composts - and so do we!
Curious how the City of Beaverton composts? Here is a short video explaining how it is done here in Beaverton, OR. Parents, you can even get your work involved in composting!
You can compost at home, too!