Benefits from Going Outdoors
Spending time with your family is a lot of fun! But did you know that spending time playing outdoors, earns your entire family lifetime benefits as well? 
Physical Health
The most obvious benefit to playing outdoors is physical health. Getting outside to play sports, go bike riding, or just to take a walk improves everyone overall health.
Confidence
As they explore the range of their own limits in the outdoors, children gain confidence in themselves.  Children are known risk takers and through their own exploration they learn what they can and cannot do; this gives them the starting points of learning how to problem solve. Children learn through play how to take risks but also how to solve problems by themselves or with friends. 
Social Skills and Academic Success
Another benefit to playing outdoors is that children gain valuable social skills. They learn how to act with parents, other adults, and of course their peers.  These social interactions become extremely beneficial for children as they advance in school and in their future careers.
There are also studies that link children's play time outdoors on the playground, in natural areas or even in their own backyards to an increase in academic success.
Appreciation for the Environment
Lastly, research has shown that when both parents and children play out in natural areas, they all gain a lifetime of respect and appreciation for the environments around them.  What a better way to ensure that future generations care for our natural areas then to play in them. 
Get Inspired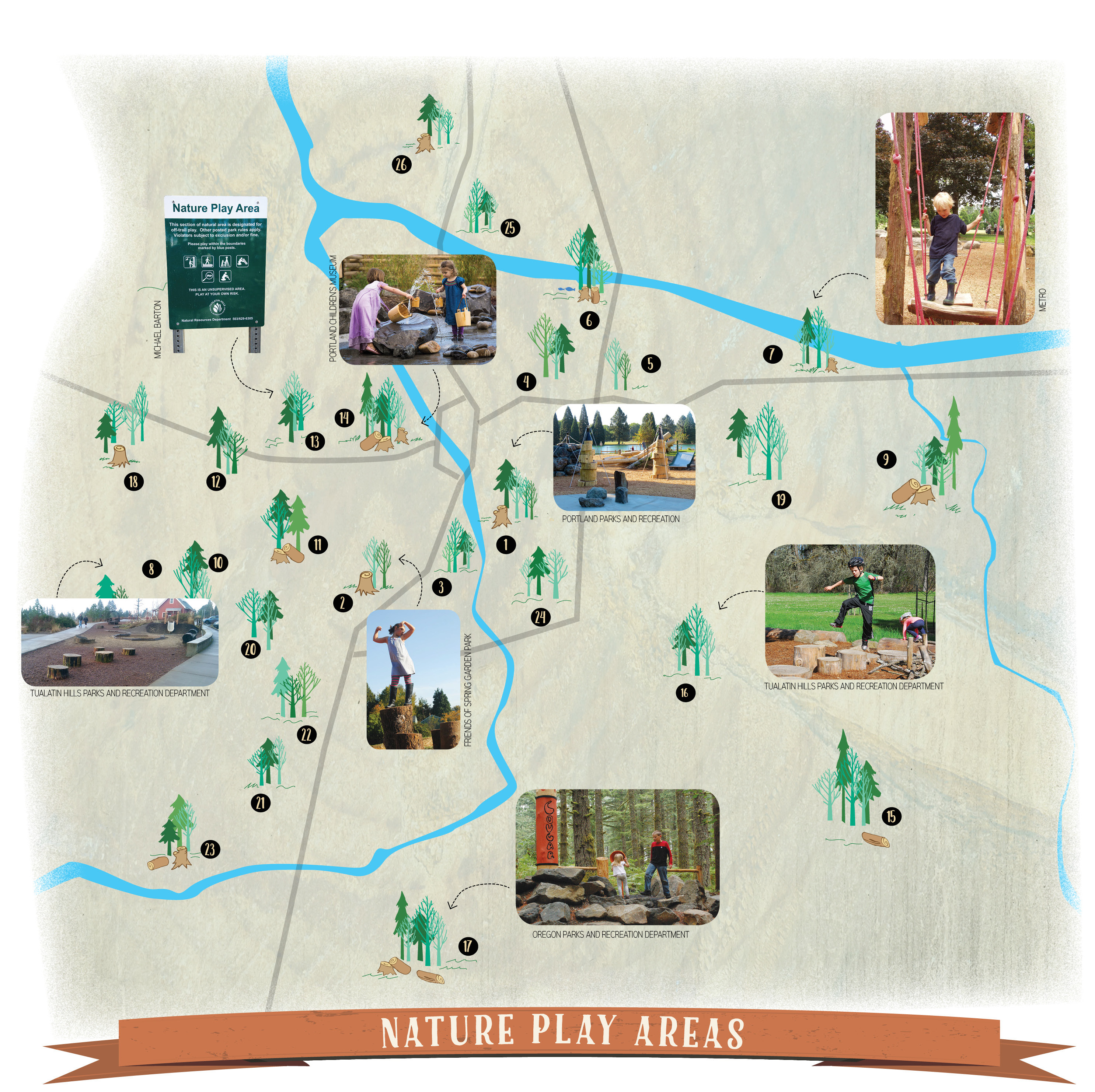 Need a little more inspiration? We have a few resources that can get you inspired for fun times outdoors with your family:
Come outdoors with us at Family Adventure Day!