Handball on a Global and Local level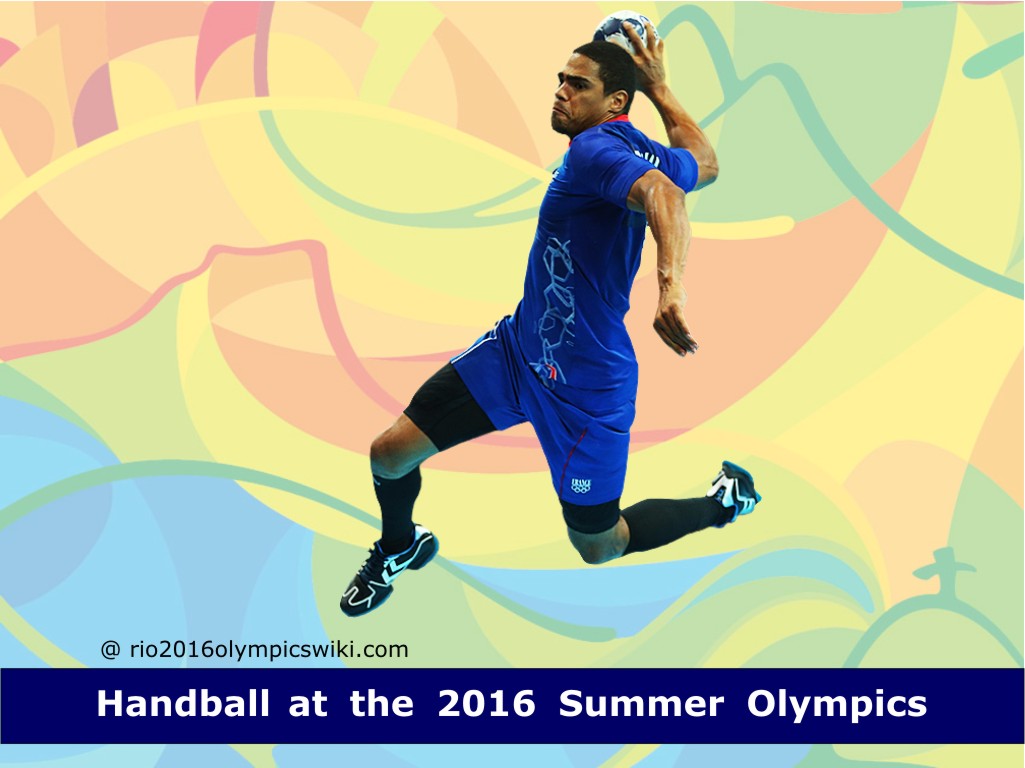 You might have seen a "new" sport during the Olympics in Rio, and have wondered what this fast-paced sport was: Well, it's Team Handball. 
Handball at the Olympic Level
Handball is truly a spectacular and exciting Olympic team sport you'd probably never heard about until that moment you saw the professionals play it during these Olympics. You might recall something similar during an old PE class and -usually- people remember it was a lot of fun. What we do at GIS, is a non-contact version of Olympic Handball, called Mini-Handball. It's the way Europeans teach children the game, practicing all the skills needed to play, without the roughness.          
Sadly, Team USA could not qualify for the Olympic. In fact, they haven't qualified since 1988.
Listen to a Here and Now segment on Handball in the USA here
As the coach of the Portland Sasquatch Handball Team, I believe that the way to move forward with the handball sport, seemingly so appropriate for the American sports culture, is to slowly develop youth teams, youth tournaments and youth competitions. Hopefully, Portland Sasquatch and GIS can lead the way for others! 
Handball in Germany and at GIS
Team Handball is Germany's 2nd biggest team sport (after the all-present soccer, of course!). The biggest competition in the world is in Germany, with teams like THW Kiel, Fuchse Berlin, Rhein-Neckar Lowen and many more top-level teams. 
That's one of the reasons we offer Handball as an After-School Program and Summer Camp at GIS. We are actually very unique in Oregon and the United States. Before these Olympics, there was only 1 handball program for elementary school kids: OURS at the German International School.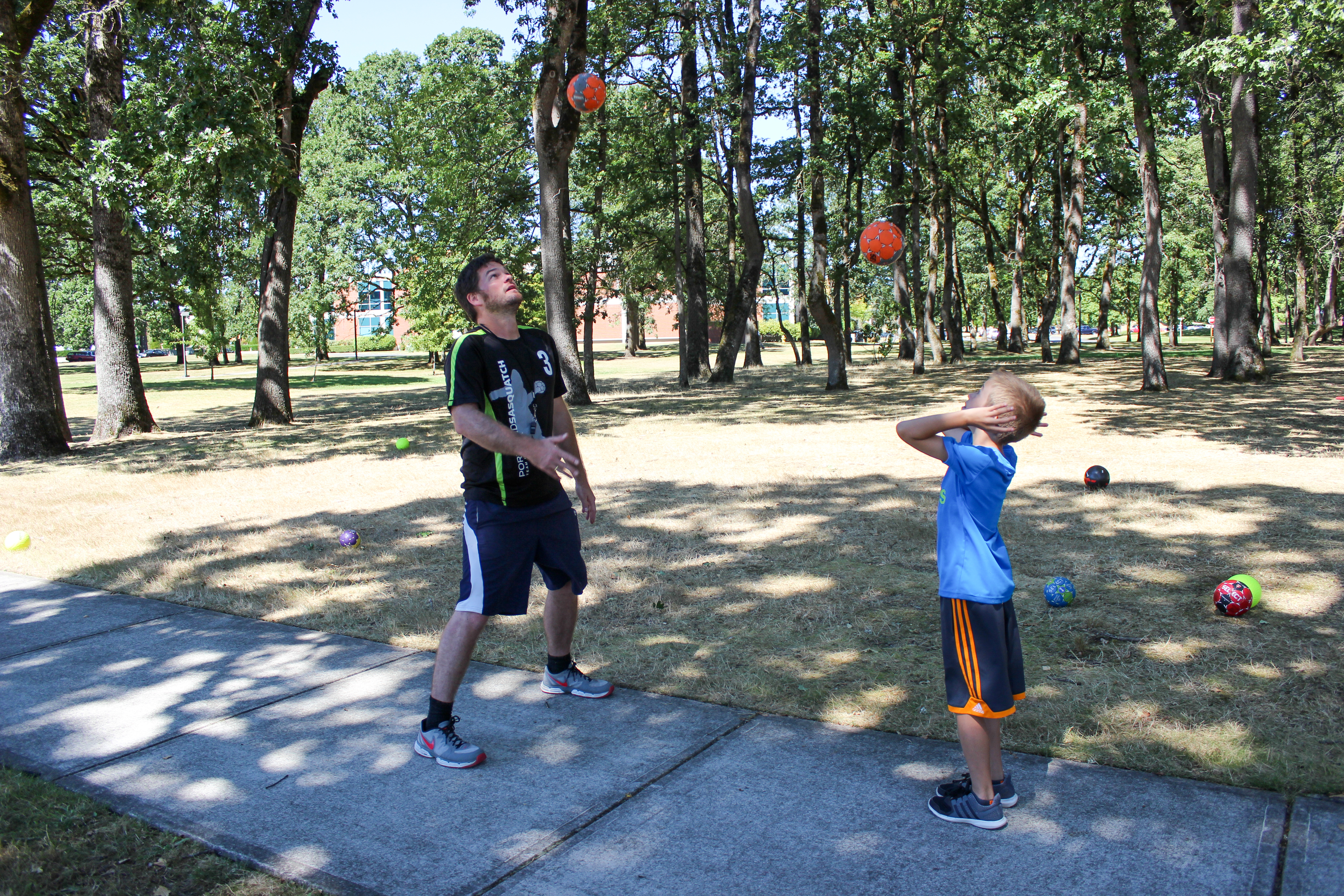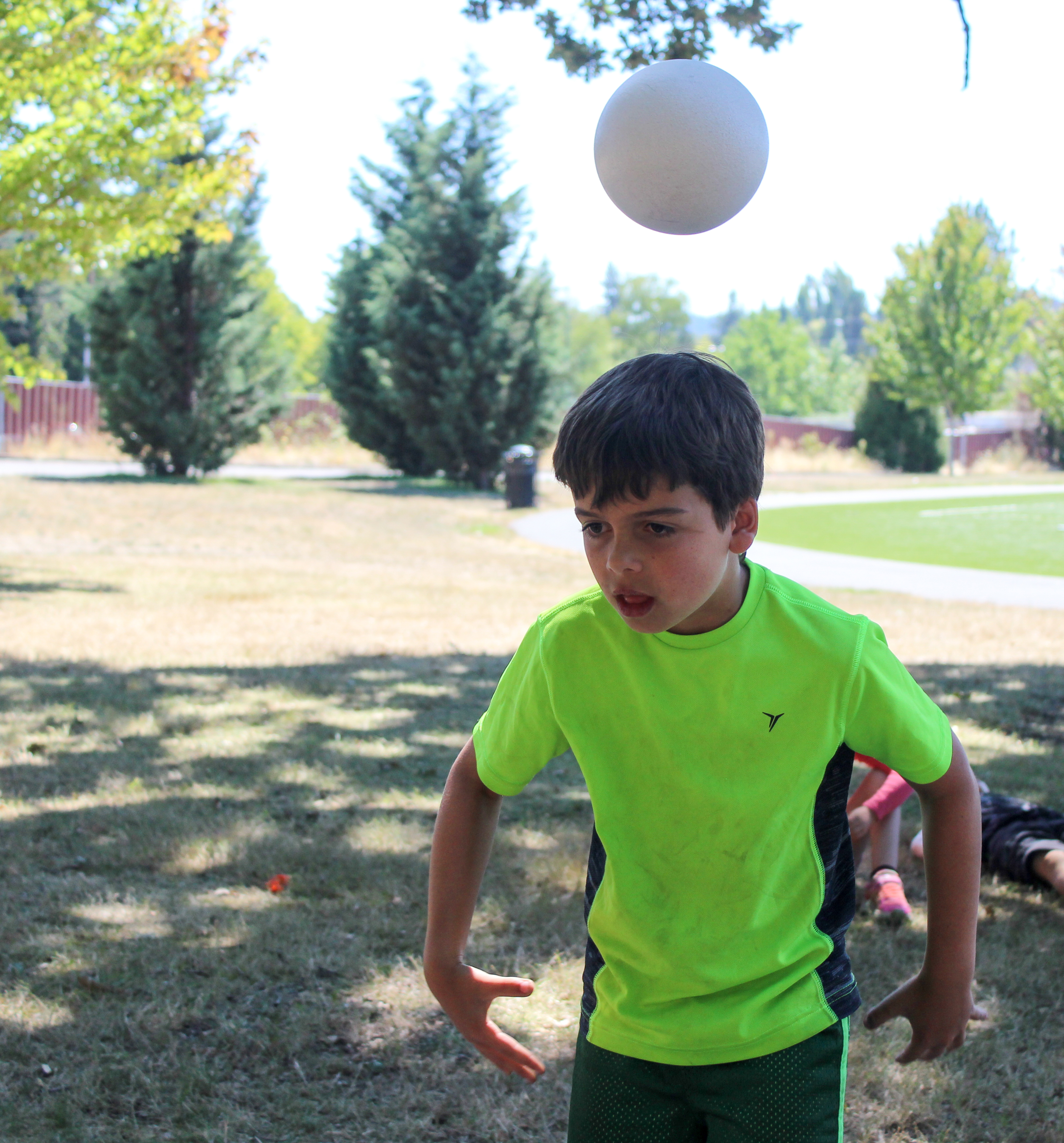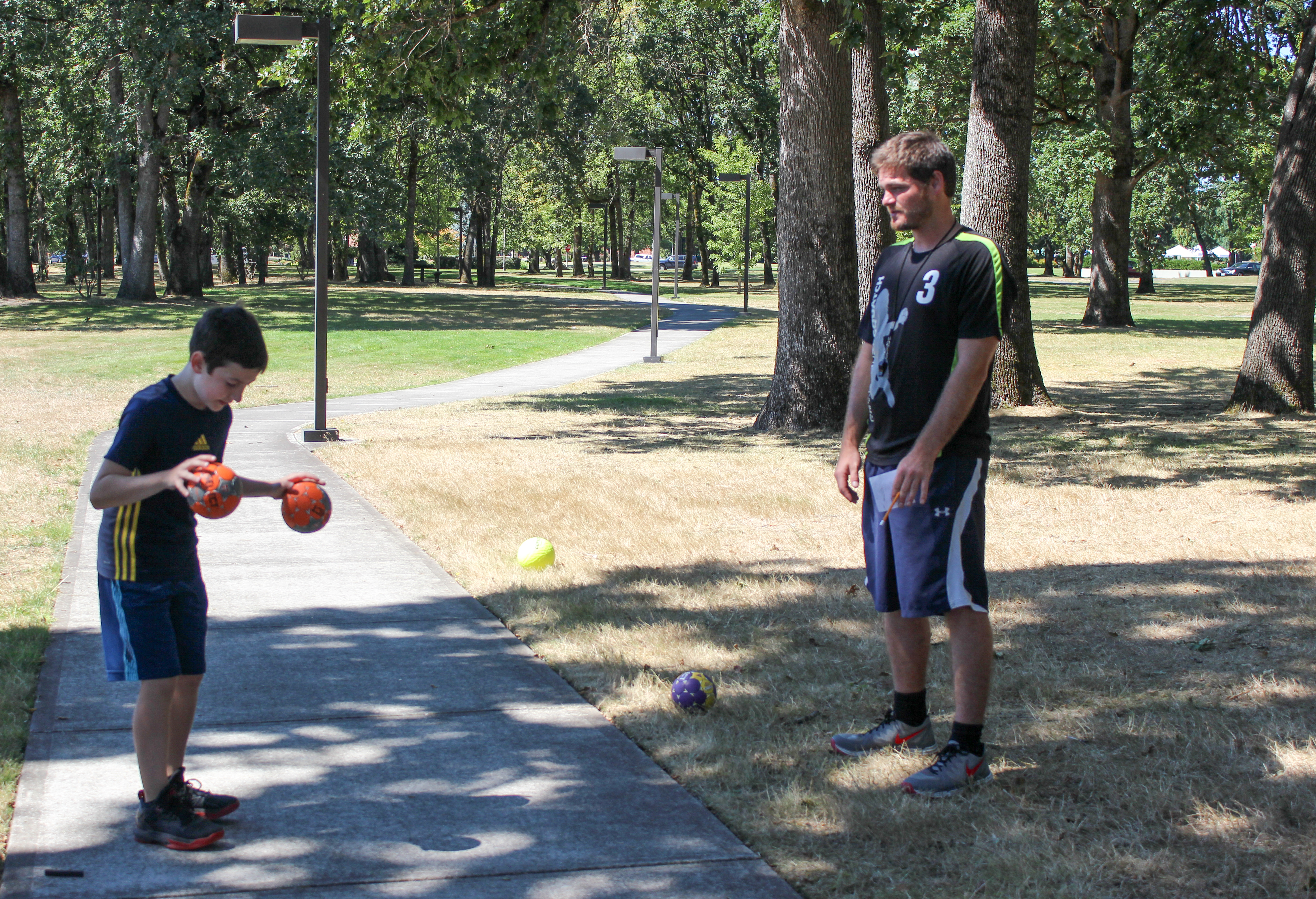 The kids called themselves the Quatschi Club, after the only team in Portland: Team Handball Club, "Portland Sasquatch" and after the fact they make a lot of Quatsch. In the camps, we offer an intense and active, skill-driven curriculum for elementary school aged kids that mainly focuses on the team work that is the base for playing Team Handball and many other sports. And life.  So what skills do they actually learn: Well, Handball is perfect for coordination of the legs/arms/core, passing, throwing, shooting, dribbling, timing, jumping, falling, rolling, pushing, pulling, reflexes, rhythm.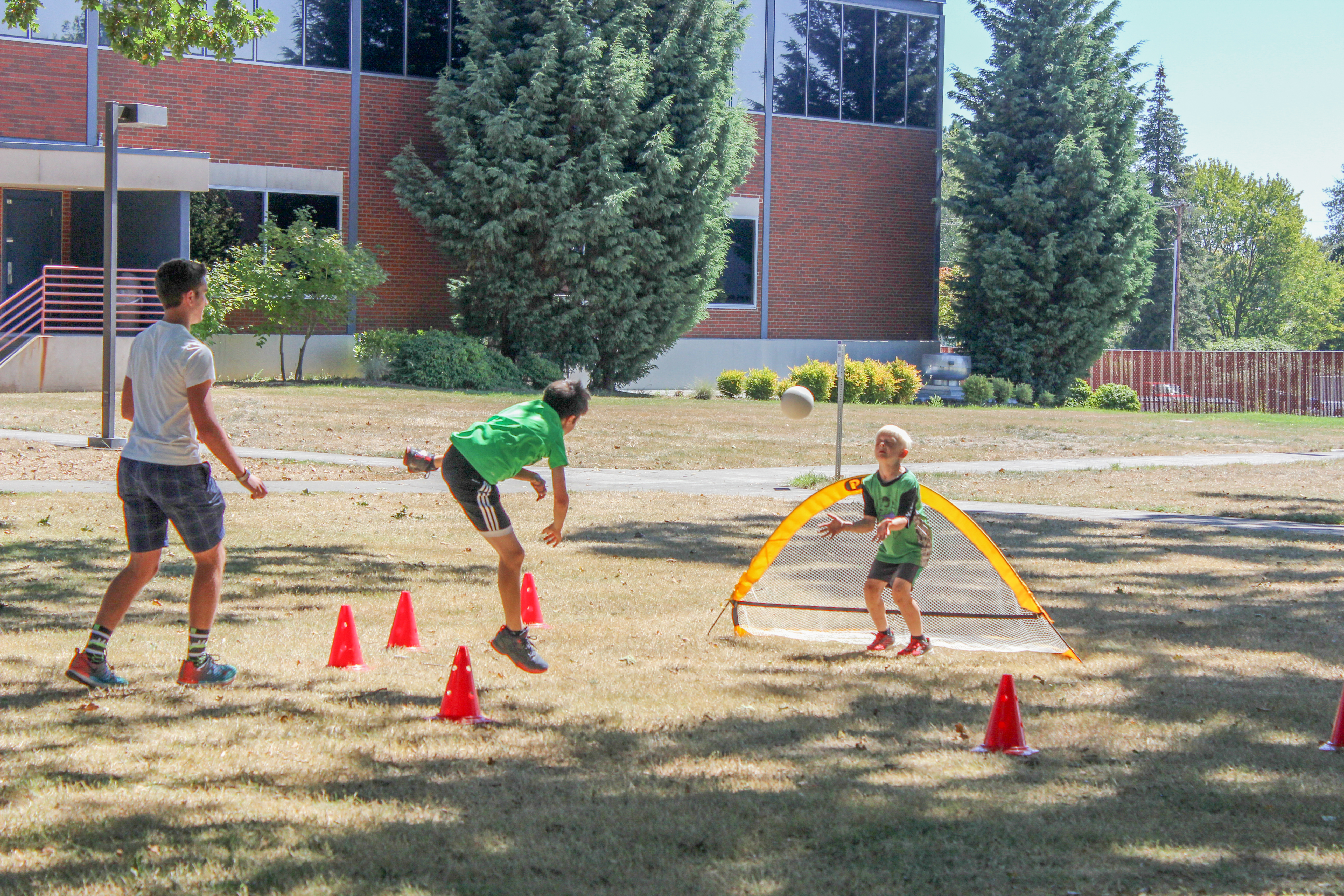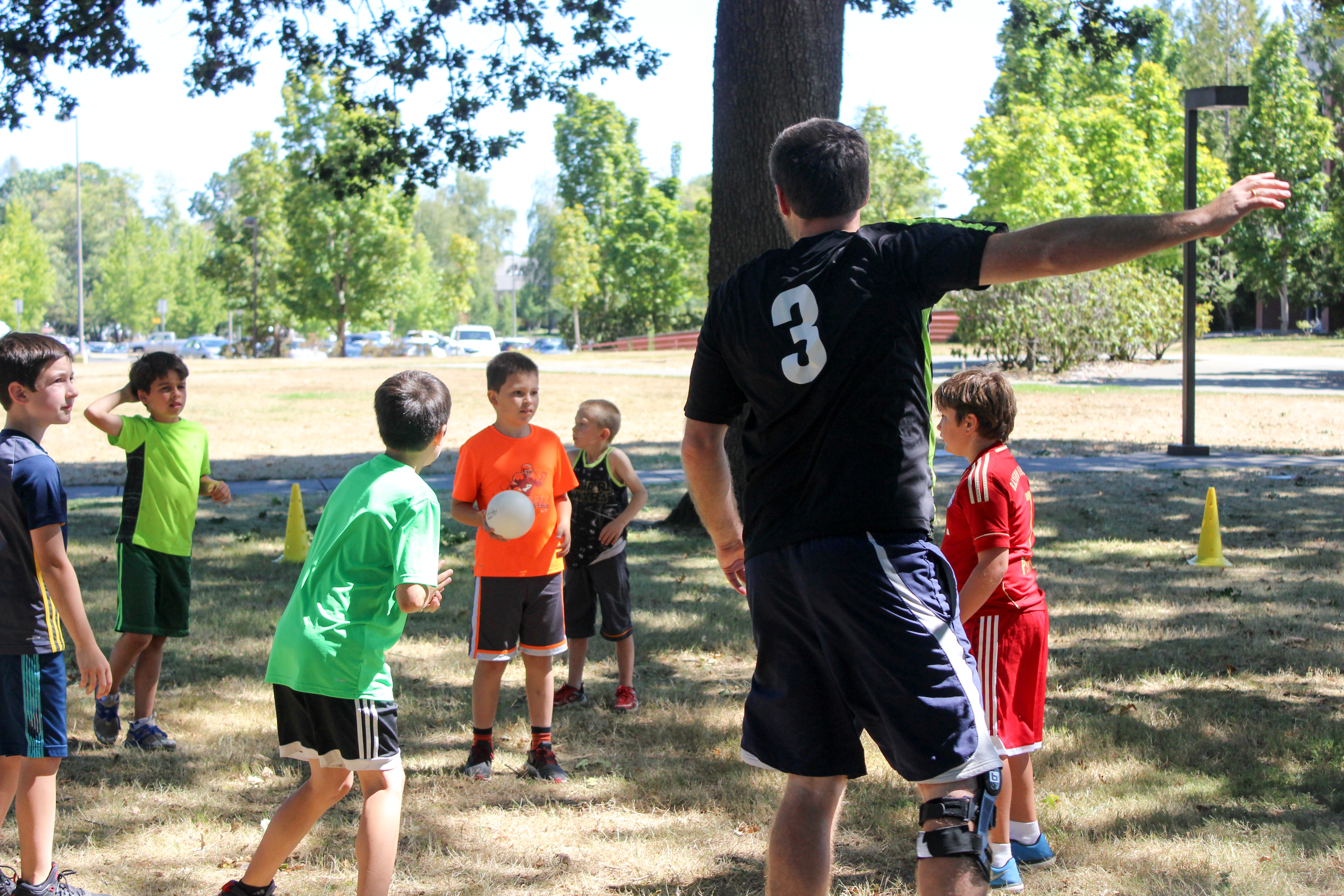 Handball Camp Curriculum
During Summer Camp, we focused on various skill sets each day:
Day 1 - throwing and passing
Day 2 - coordination in the steps and the Left-right-JUMP-on-left rhythm
Day 3 - falling, specifically: learning how to fall without getting hurt
Day 4 - we put all these acquired skills to a test and played a real mini-handball game combined with learning a little bit about Defense
Day 5 - we completed an International Talent Screening Test for Team Handball and our kids scored exceptionally high on these tests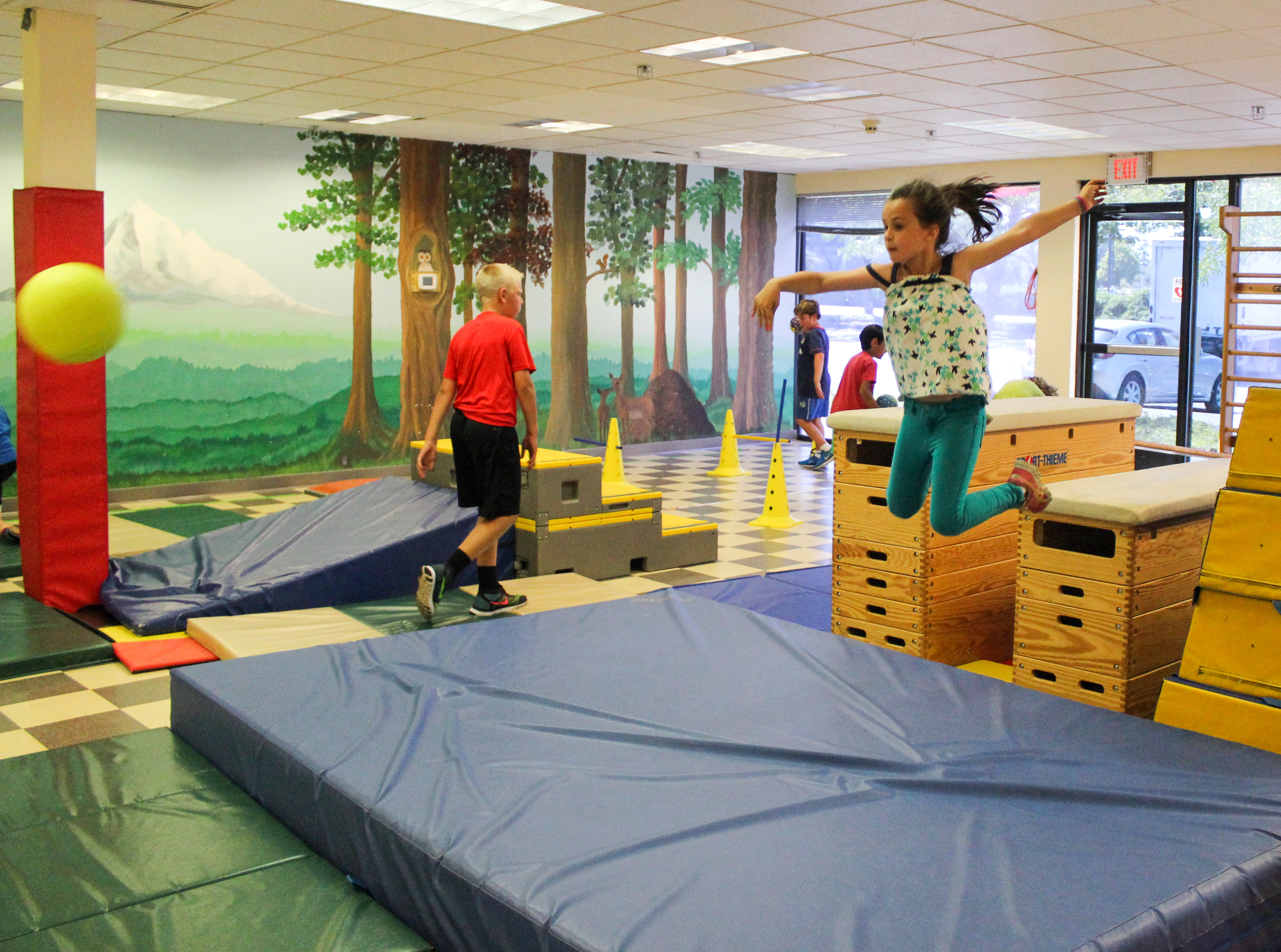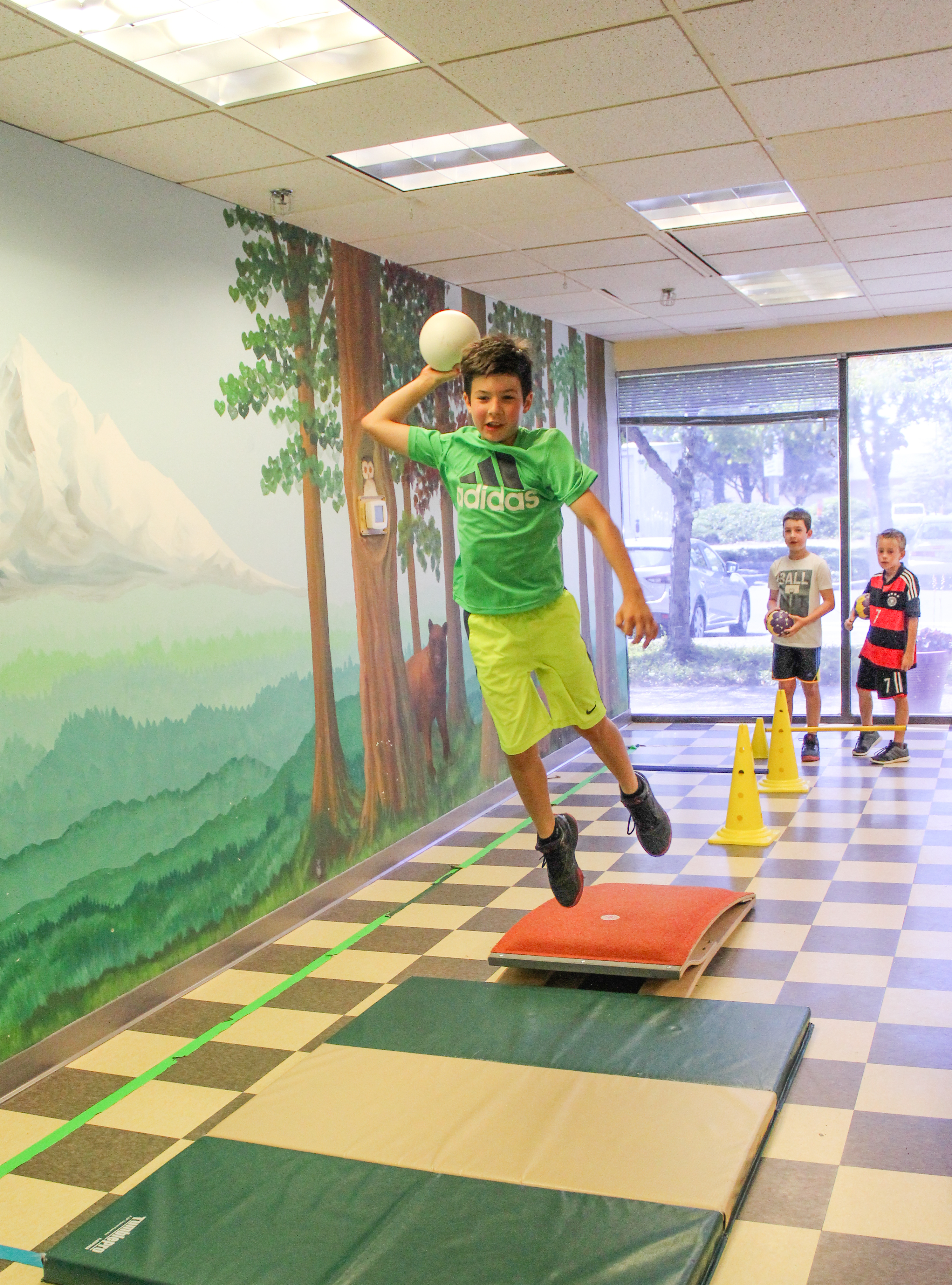 All these skills are pertinent to becoming a well-rounded Handball Player. So, don't be surprised if some of our GIS summer campers end up at in the Olympics one day. That's why we do this, that's the hope...