How a bilingual education can set students up for future success
Benefits of a bilingual education
Support from the scientific community confirms what many believers in bilingual education have known to be true: a bilingual education offers children many benefits. These benefits include:
Cognitive advantages like a strengthened executive function of the brain and protection against cognitive decline and dementia
More options for further education because bilingual students are free to choose which university they want to go apply for, in which country, depending on the languages they speak
Broadened career opportunities because being fluent in an extra language can make a candidate stand out among prospective employers
Knowing two languages will make it easier to learn additional languages
Being more adaptable to the world because being bilingual goes deeper then just learning a language, but also another culture and another way of life
Head start on social and emotional skills like social cues and empathy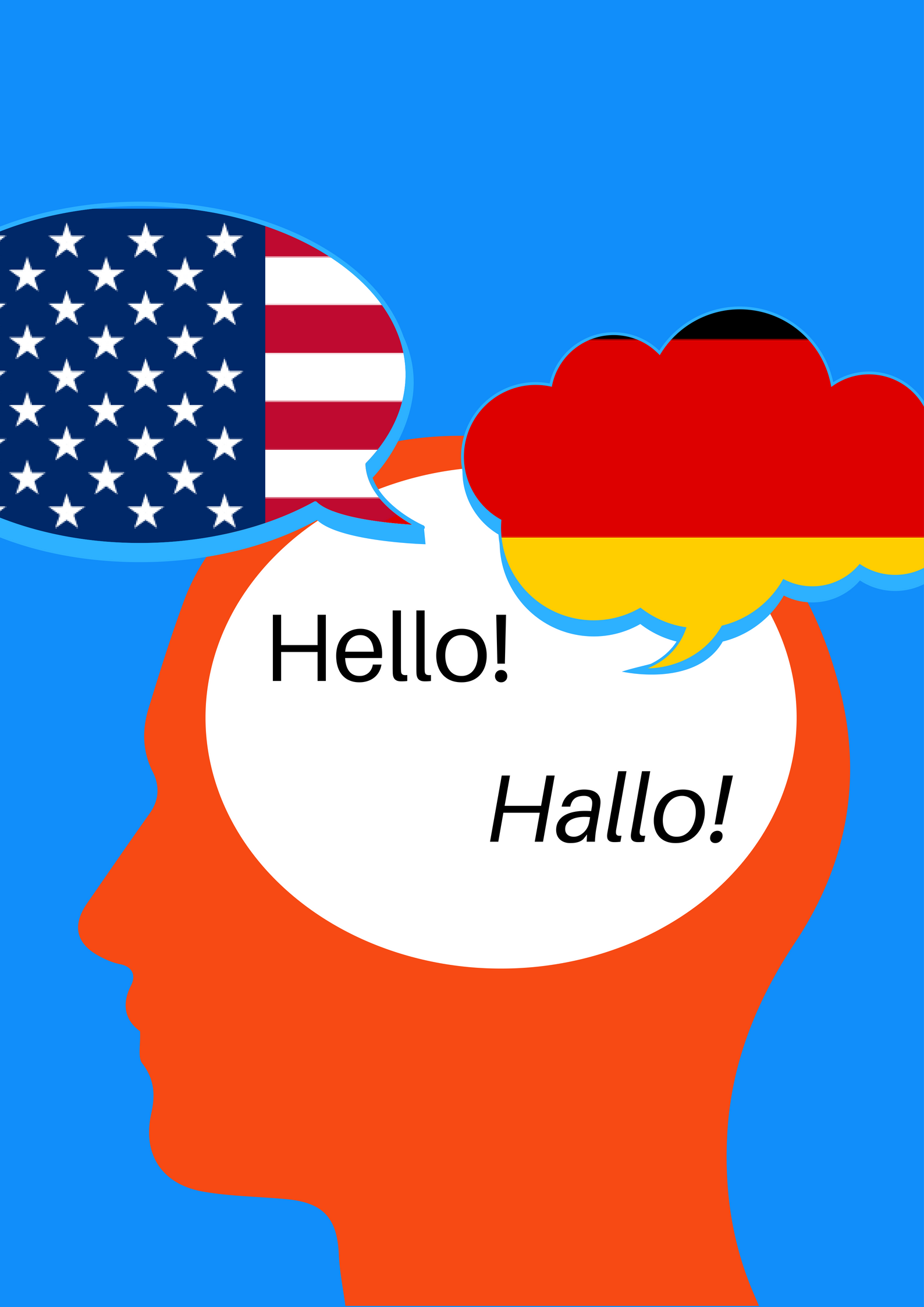 What do these benefits look like in real life?
You may be asking yourself, "Great, but what do these benefits look like for my child?". And that is a fair question to ask. Since all students are unique, these benefits will manifest them in different ways. 
Learning a language is second nature to young children. In Preschool  children to play, explore, and discover in a safe, nurturing, hands-on environment. Our curriculum is built on an inquiry-based framework where children on-board the language quickly.  Kindergarten focuses on teaching students to become confident and independent learners. It's an exciting time for students as they learn to find and express their own unique voices. Elementary school students continue the journey they started in Preschool and Kindergarten by connecting their personal experiences into classroom learning. Language learning is taught in a more structured way and connected to current classroom themes. 
Once graduating from our program, our Alumni often continue their language studies in middle school, high school and even at the University level. Many of our Alumni stay in touch and share their successes with us. We are proud to share their updates on our blog and in our weekly newsletters. We welcome you to subscribe to our blog and read more about our programs as well as various language and educational resources. 
We wanted to highlight our latest Alumni update as a case study on how the benefits of a bilingual education helped one Alumnus on his journey to one day become a Ph.D and teach Organic Chemistry - read on! 
Case Study: Chris Munjar awarded Fulbright Program in Austria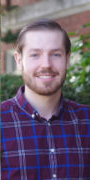 "There is a bit of a trail leading to where I am now that can be traced back to GIS," says GIS Alumnus, Chris Munjar. The journey Munjar, now a college senior, took to reach this point in his life began many years earlier when he found himself enrolled at the German International School as a child. Munjar was immersed in the German language at GIS from 2000 to 2006 and argues that, "GIS was really the catalyst that started [him] on this path, and so if [he] hadn't gone to GIS all those years ago, [his] current outlooks definitely would be different."
Linfield College shared in a news release that Munjar will be heading to Vienna, Austria this fall to conduct research on the effects that different surfaces have on bacterial growth. One of the reasons Munjar chose to apply to the Fulbright Program in Austria was his familiarity with the German language due to his schooling at GIS, and his time studying abroad in Austria earlier in his college career. 
When asked about his future, Munjar explains, "I'm currently taking steps to become a professor of Organic Chemistry, with Fulbright as a way for me to gain more teaching and research experience to help me be the best professor I can be." 
We look forward to following Munjar's journey as he continues to build upon the foundation started all those many years ago at GIS. Here's wishing him the best of luck as he pursues a Ph.D. in Organic Chemistry and teaching at the university level!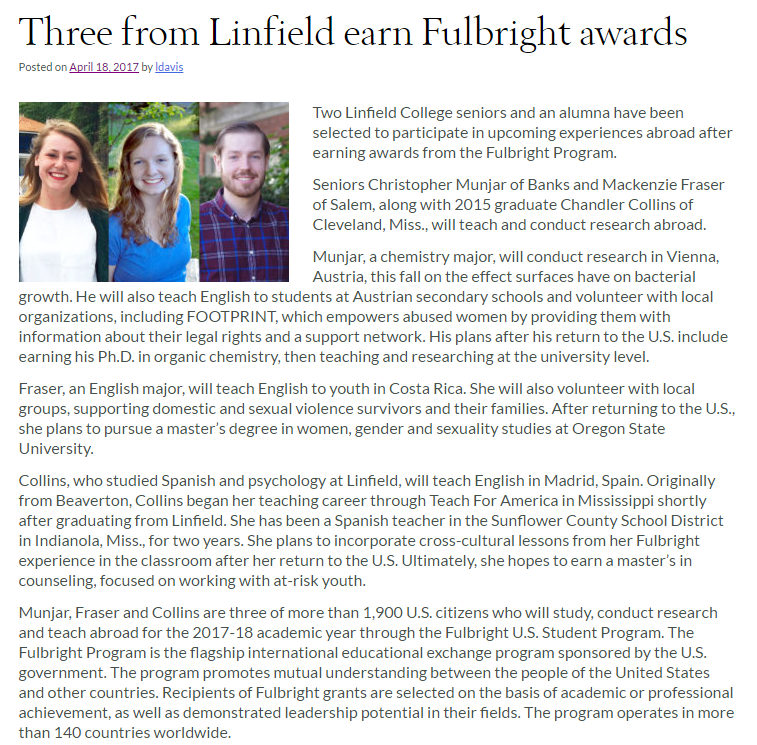 Benefits of a Bilingual Education Sources:
Kamenetz, Anya. "6 Potential Brain Benefits Of Bilingual Education." NPR. NPR, 29 Nov. 2016. Web. 18 Apr. 2017. <http://www.npr.org/sections/ed/2016/11/29/497943749/6-potential-brain-benefits-of-bilingual-education>.

Local, The. "Why Bilingual Education Is Good for Children." The Local. The Local, 23 Sept. 2011. Web. 18 Apr. 2017. <https://www.thelocal.ch/20110923/1276>.

"Benefits of a Bilingual Education." An Educational Blog for Parents. Kars 4 Kids, 17 Apr. 2015. Web. 18 Apr. 2017. <http://www.kars4kids.org/blog/benefits-of-a-bilingual-education/>.

Bilingual Kidspot. "How a Bilingual Education Can Benefit Your Child."Bilingual Kidspot. 12 Oct. 2016. Web. 18 Apr. 2017. <https://bilingualkidspot.com/2016/07/21/bilingual-education-benefits/>.
Give your child the gift of bilingualism - schedule a tour today!