Inquiry and Language Learning: Elements for a Successful Kindergarten Experience
Picture a place where speaking a foreign language is as fun as playing with friends; a place where inquiry fosters curiosity, questions and desire for answers to drive the curriculum.  Welcome to Kindergarten at the German International School (GIS).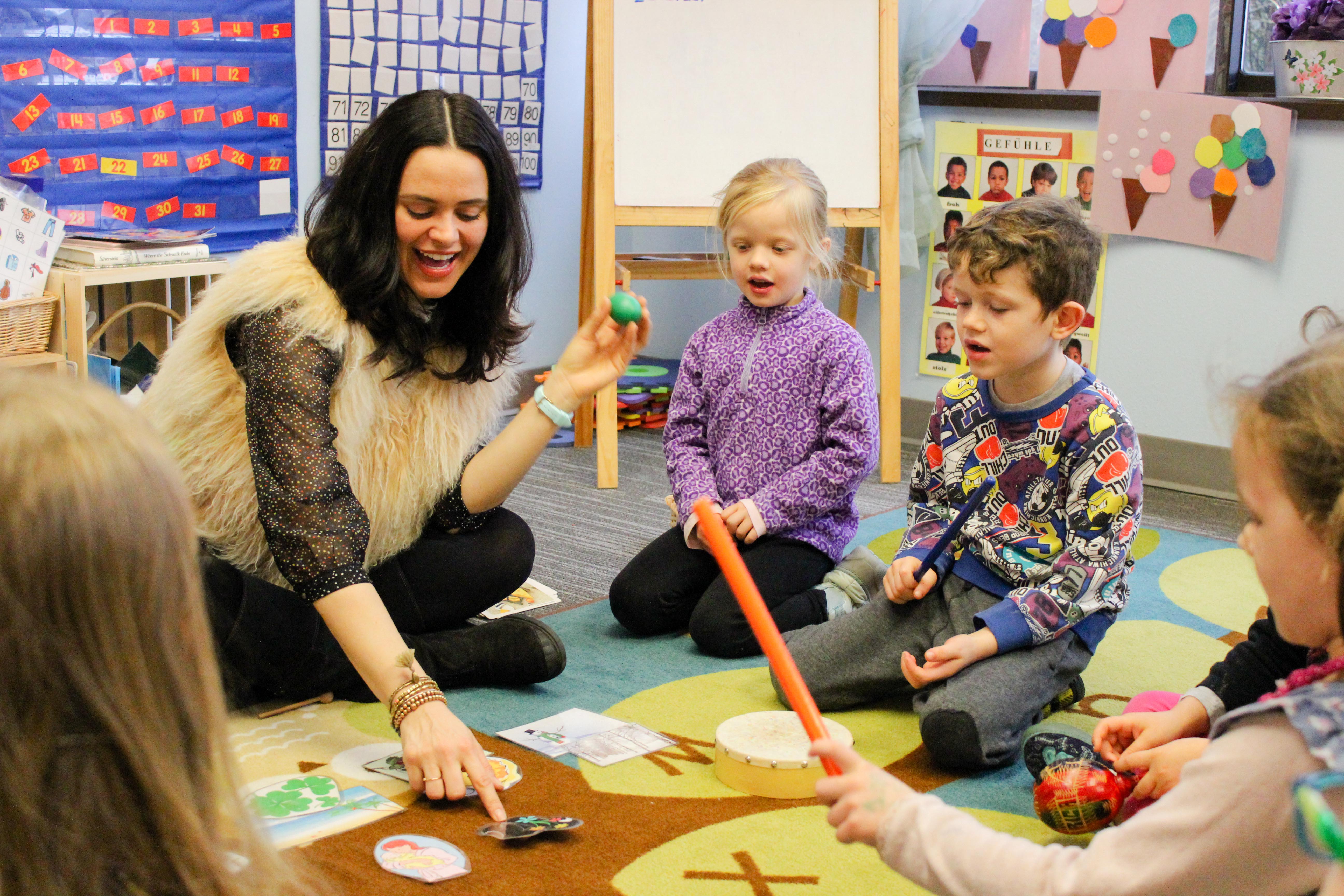 Every day our Kindergarteners experience language learning disguised in songs, small group activities, games, and daily routines. They interact and build friendships with peers from all over the world. It is a cultural exchange that most people aren't lucky enough to experience until adulthood, but at GIS we just call that a Monday.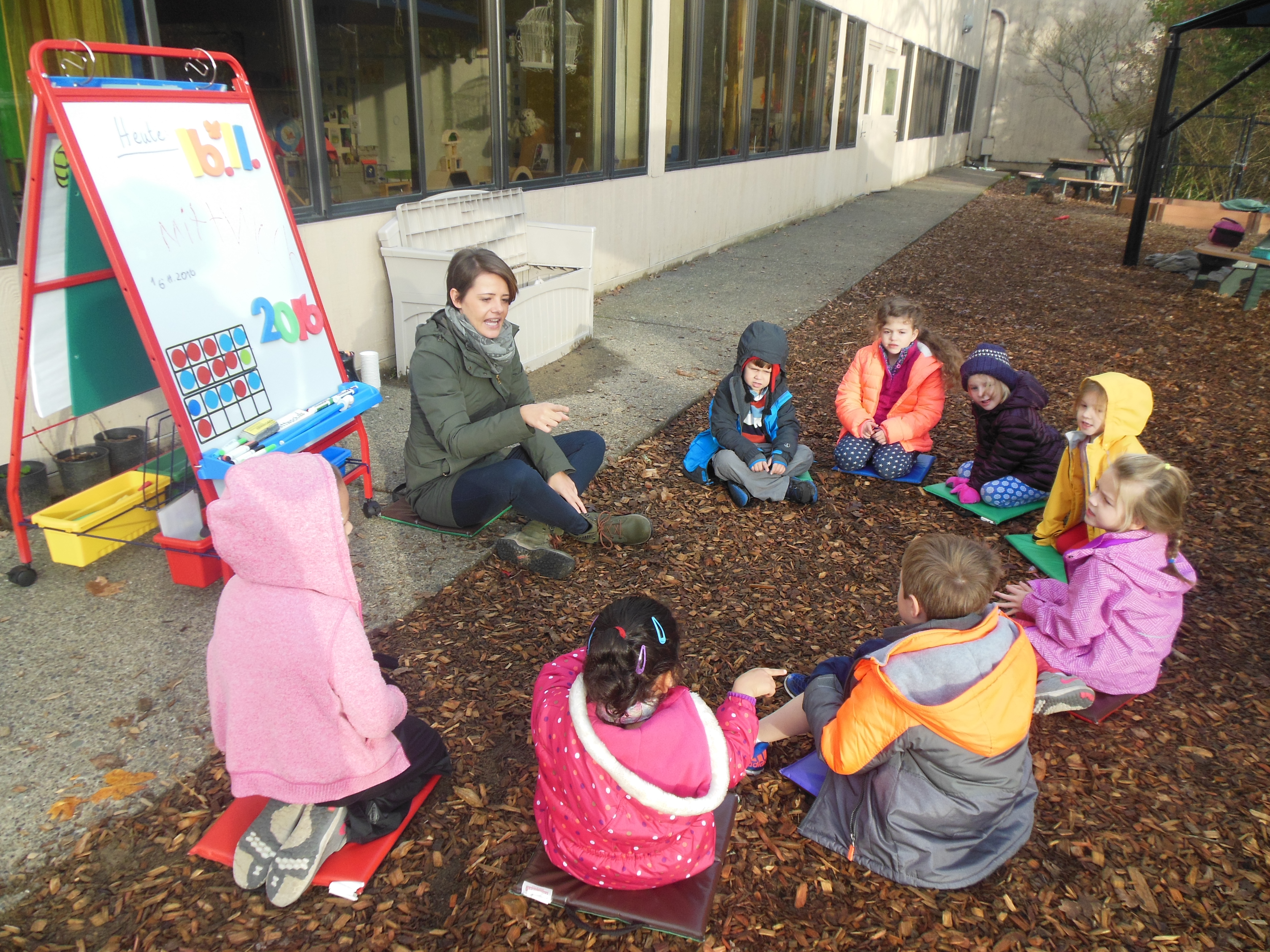 With a focus on the foundational basics, our Kindergarten nurtures all aspects of students' learning: cognitive and intellectual success, social and emotional development, as well as physical growth; all through the use of an inquiry based framework designed to encourage our students to question, research for a reason, make discoveries, and look for new perspectives through the areas they are investigating. 
A Day in the Life of Kindergarteners at GIS 
Morning Circle
We start our day with a morning circle, where students share what is on their mind or answer a question posed by their current International Baccalaureate (IB) unit. Utilizing routines to continue with their German language learning, students talk about the calendar, weather for  today, yesterday and what could come tomorrow,  and then then finish with a conversation of what will happen in their day.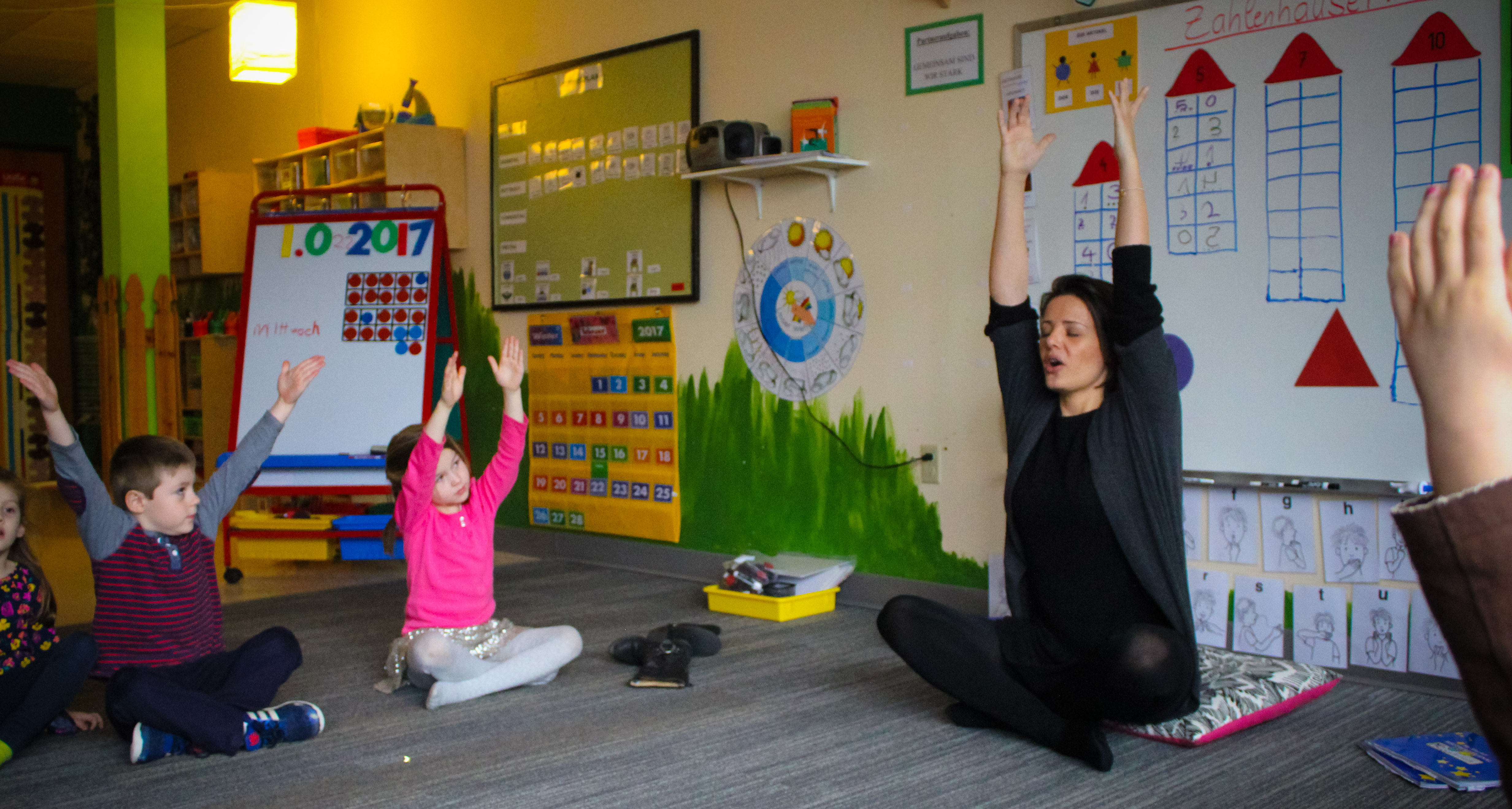 Morning circle provides our teachers the opportunity to instill confidence in their students through participation and using there German language skills. 
Exploration
Our students learn best when they are given opportunities to explore and play.  During exploration time our Kindergarteners make choices within the classroom. This may be building with Magna-Tiles, creating an art masterpiece, exploring with magnifying glasses or a microscope in the science corner, or playing house in the dramatic play area.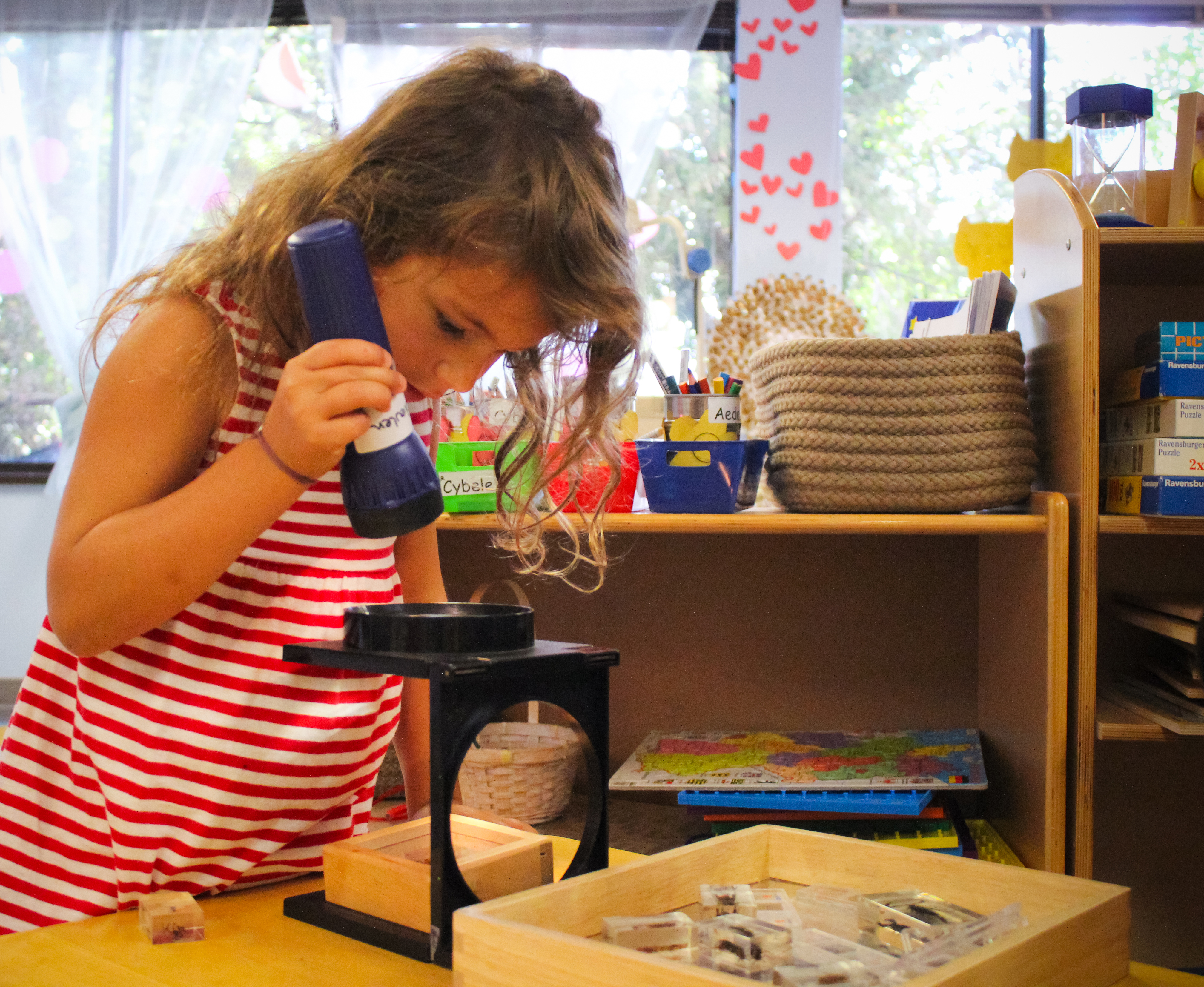 In our Kindergarten, the possibilities are as endless as a five-year-old's imagination.         
Art, Music, Sport, Science and Sharing
We feel it is a key component to provide a well-rounded education to our students; therefore our Kindergarteners explore Art, Music, and Sport weekly with their subject teachers.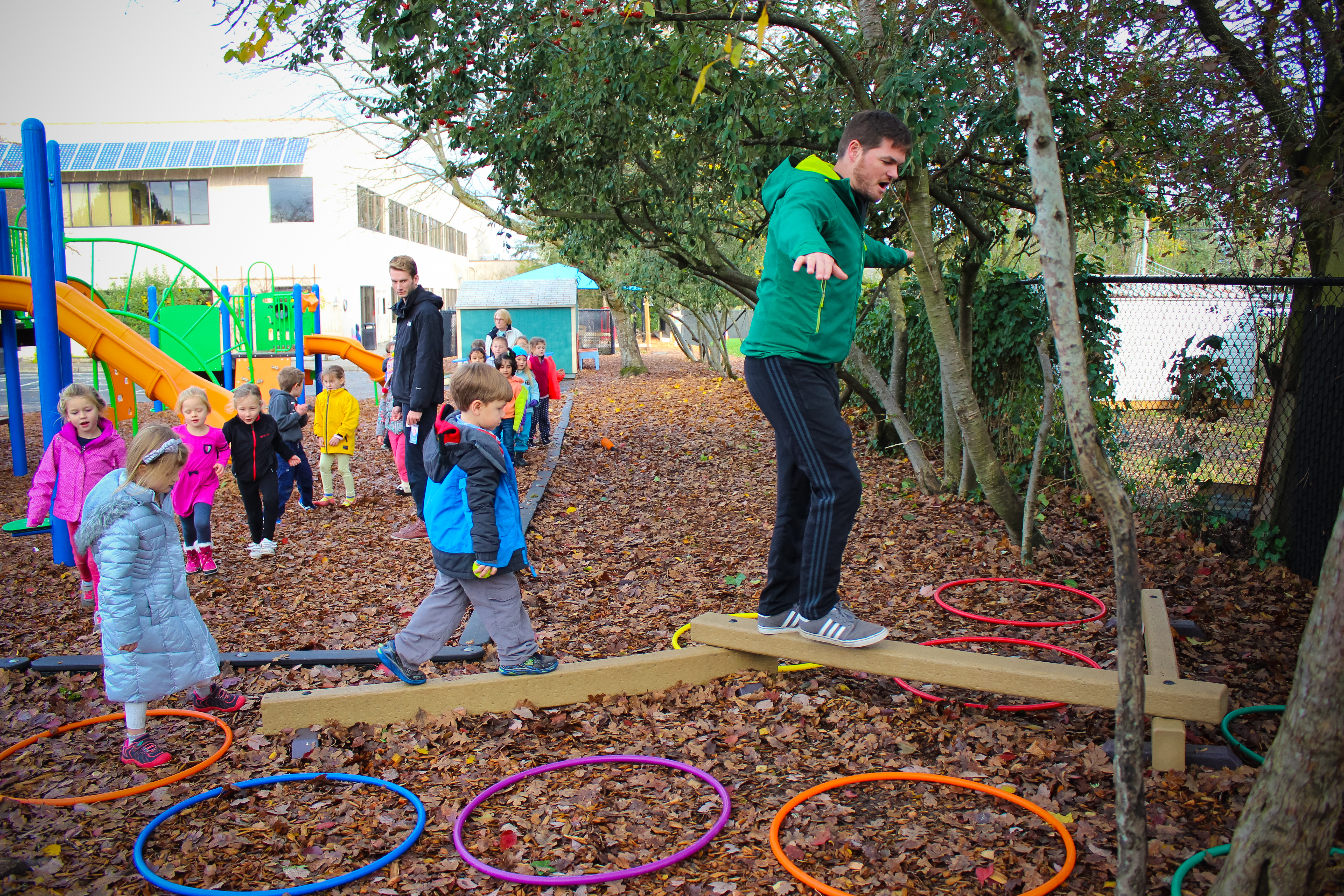 Our Kindergarten teachers introduce public speaking through weekly sharing, or show and tell, investigate science topics, and hands-on projects in the classroom each week.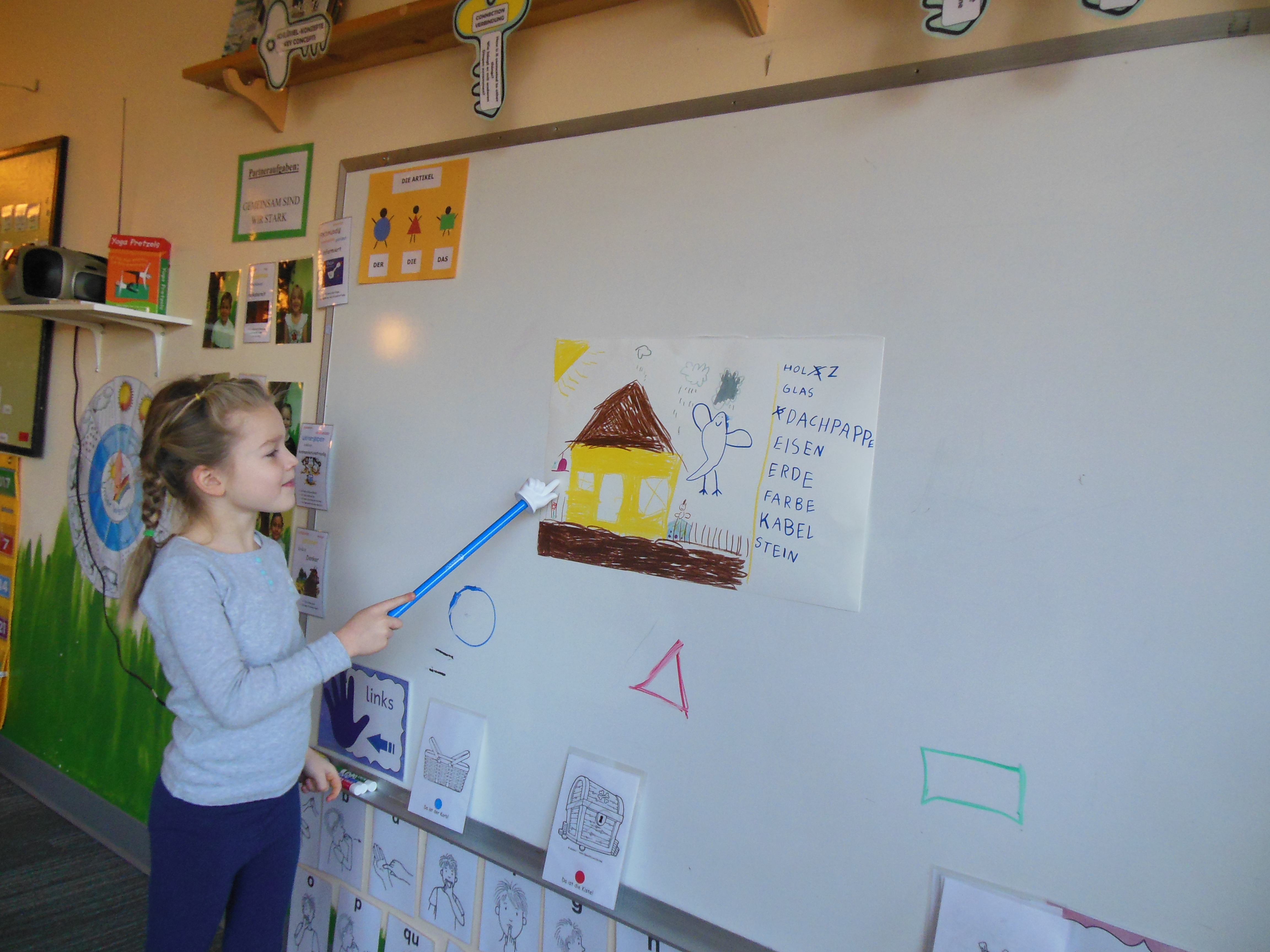 Outdoor Exploration   
Physical activities help build muscle and strengthen our students' emotional well-being, our Kindergarten outdoor exploration twice a day.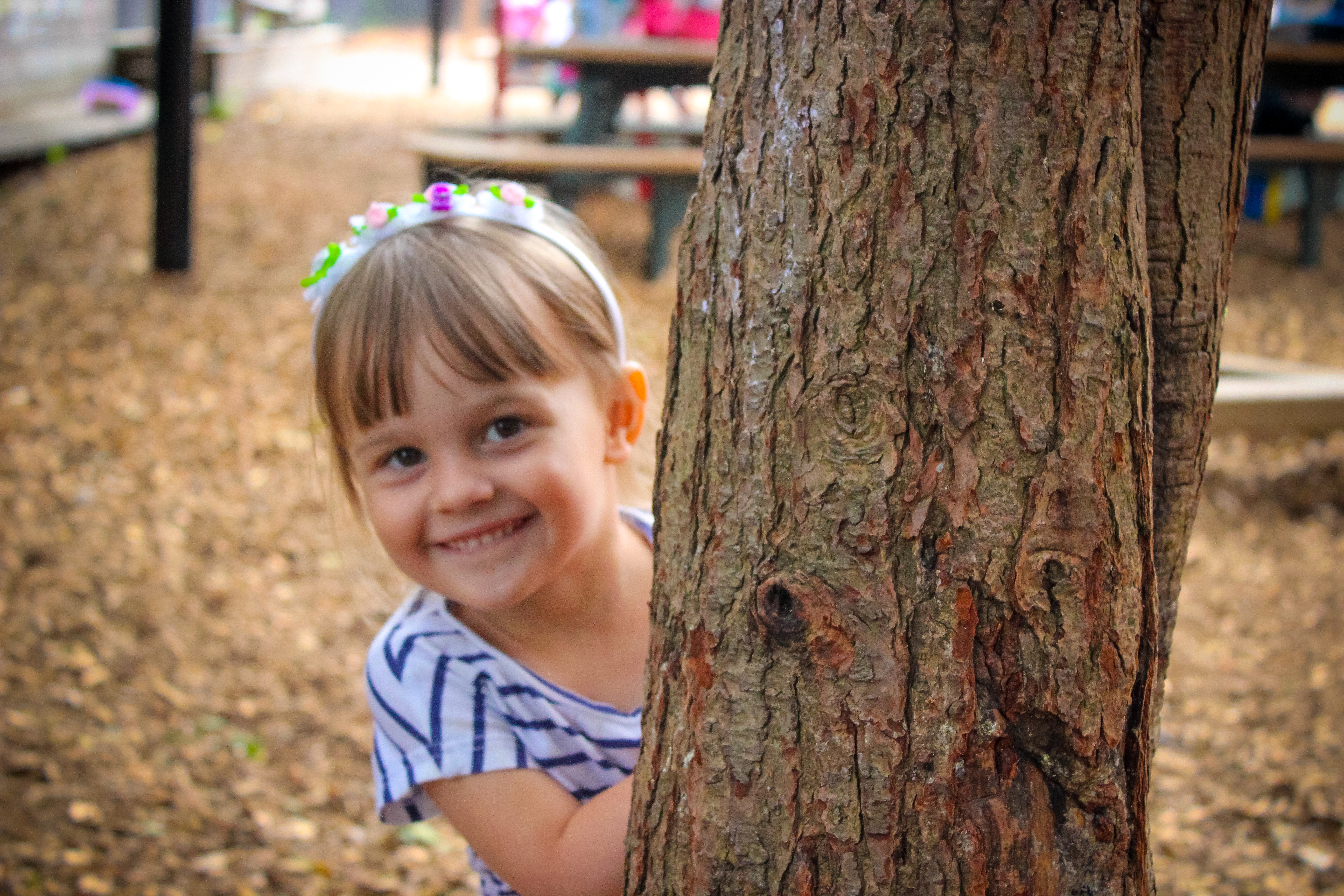 When outside the students have access to equipment  for playing on the  playground and green areas that include multiple jungle gyms, a nature expanse for building and discovering, a turfed soccer field, a green playfield, and plenty of blacktop space to run, ride tricycles, draw with chalk, pretend, and imagine.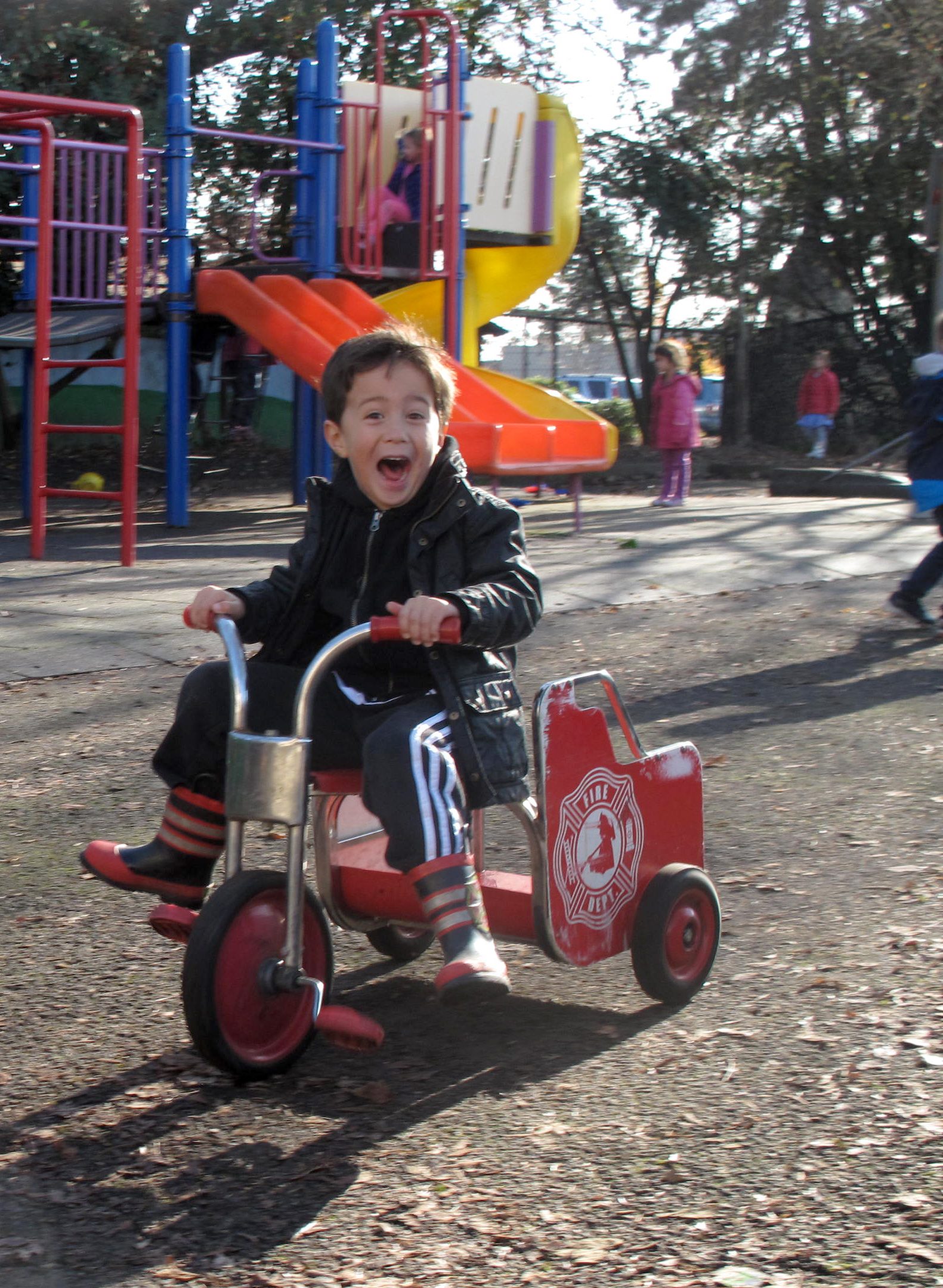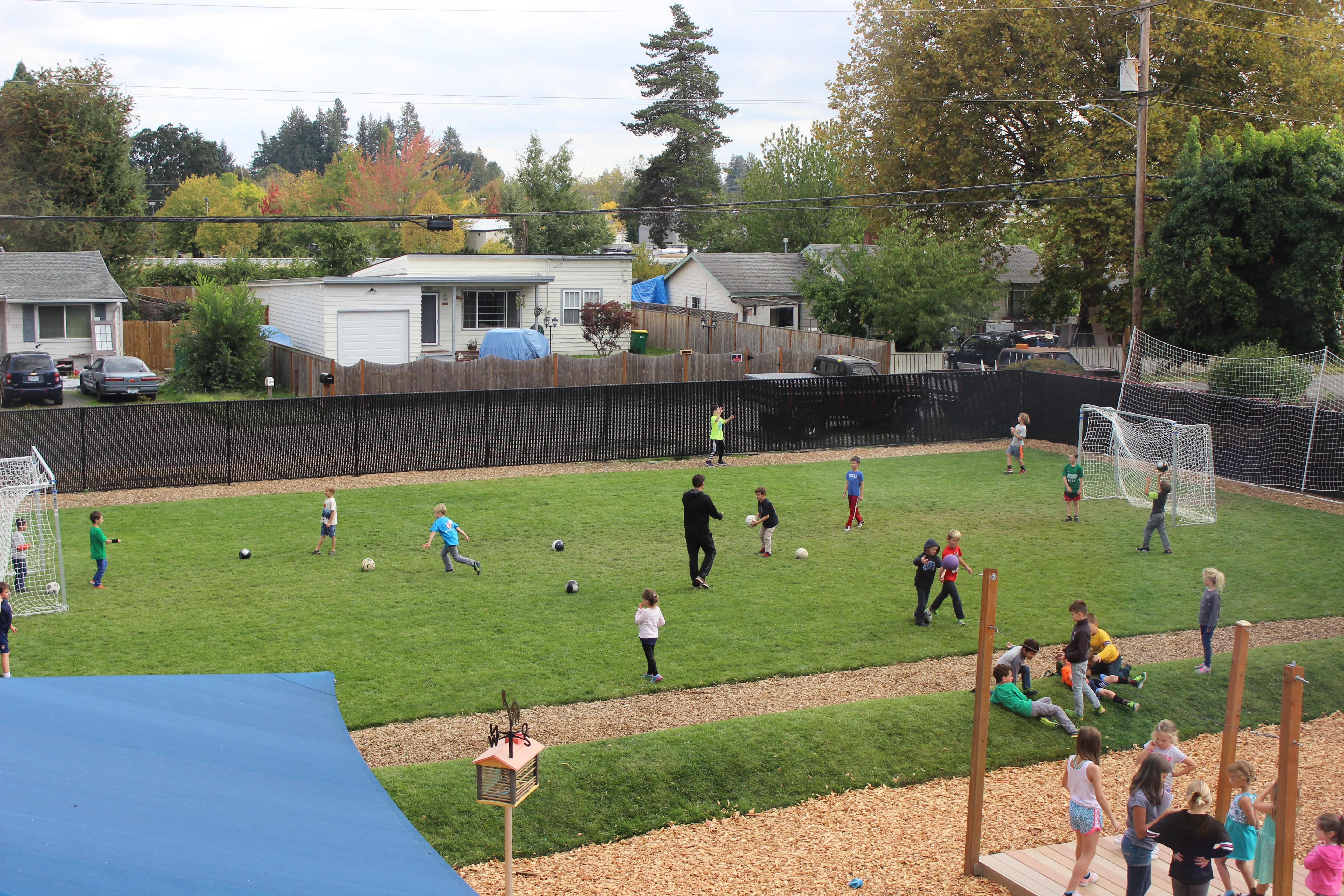 Inquiry Time
After flexing their muscles and running off some energy, we are ready to work in small groups, spend time looking at the world through our senses, gather information to help give perspective and look for solutions to the questions at hand.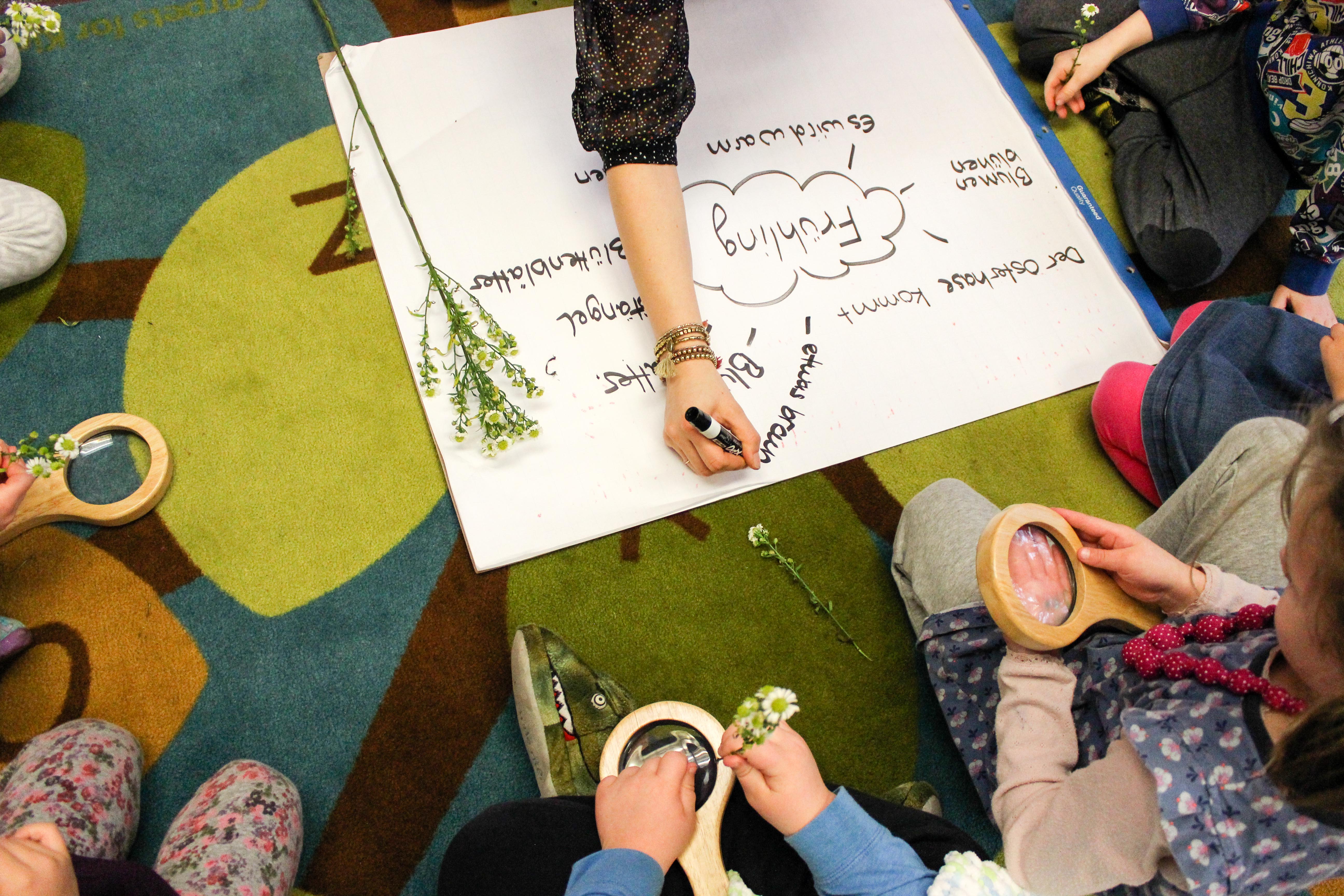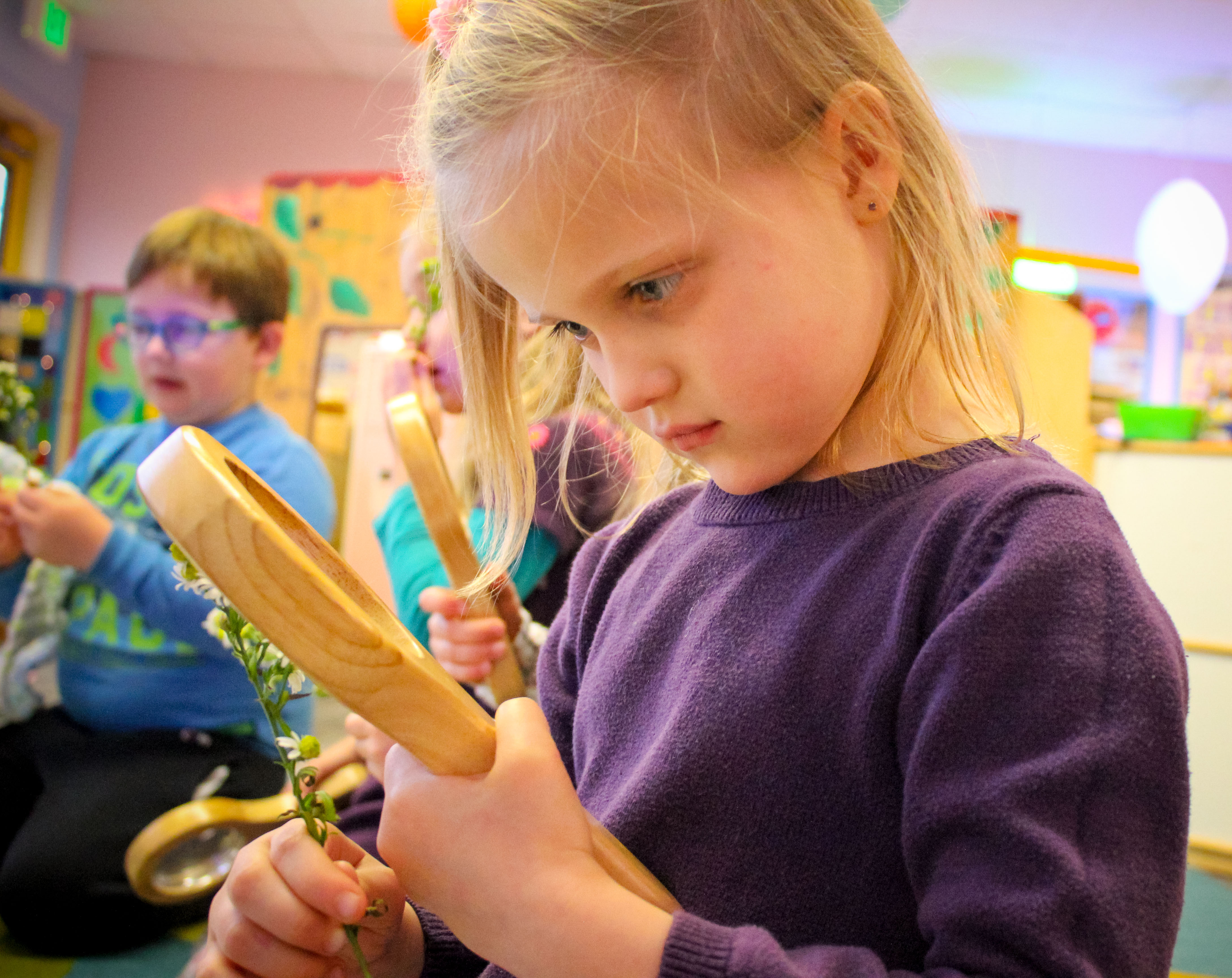 Inquiry time allows students to break down a big topic into smaller areas that they can focus on or work through math skills and concepts, or look at the history behind a specific topic while continuing to build on the German language.  
Literacy and Quiet Time
After having lunch and more outdoor exploration our Kindergarteners are ready for a whole-group time to read a story and dive deeper into literacy. This time is followed by the crucial refueling and reenergizing period with quiet activities and classroom exploration.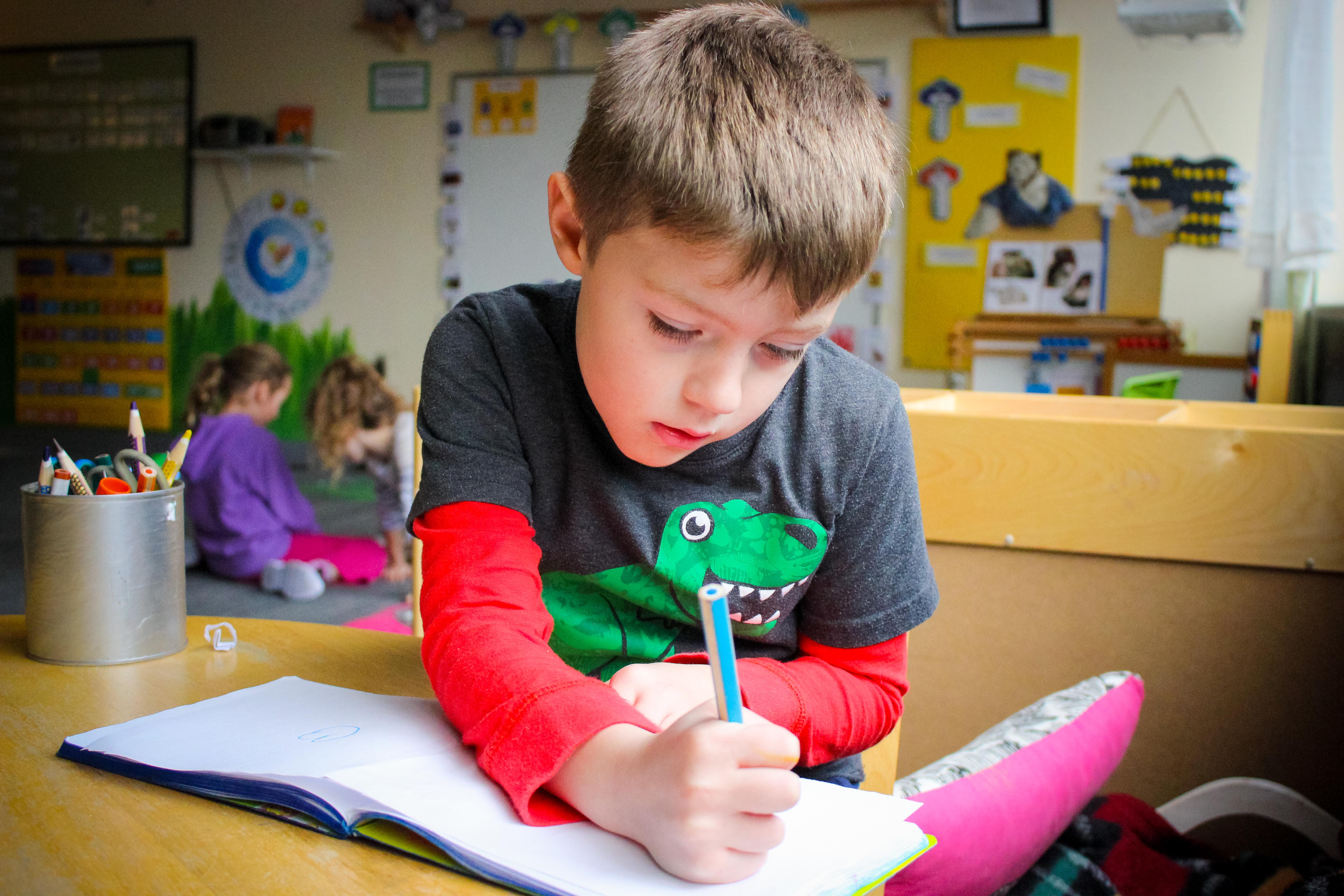 Closing Circle
We end each day as we begin it; together!  Closing circle provides students a time to reflect on the day, the lessons and projects they have worked on and time to share their thoughts before heading home.
Not-So-Foreign Language
We believe an international education is one of the most valuable things a Kindergartner can experience. Allowing students to grow up in an environment where differences are celebrated, cultures are merged and inquiry is the framework for how we learn, allows a foreign language to become a not-so-foreign language.
Schedule a tour today and see how inquiry and language learning can benefit your child