Sommersprachverlust
Sommersprachverlust, or summer language loss, is something many families experience when their children leave the immersive environment of a language school.1 But, just because it is summer vacation, doesn't mean your German needs to get rusty. From digital resources to analog resources, we can help you, your child, or your whole family keep your German language fresh! 
Digital Resources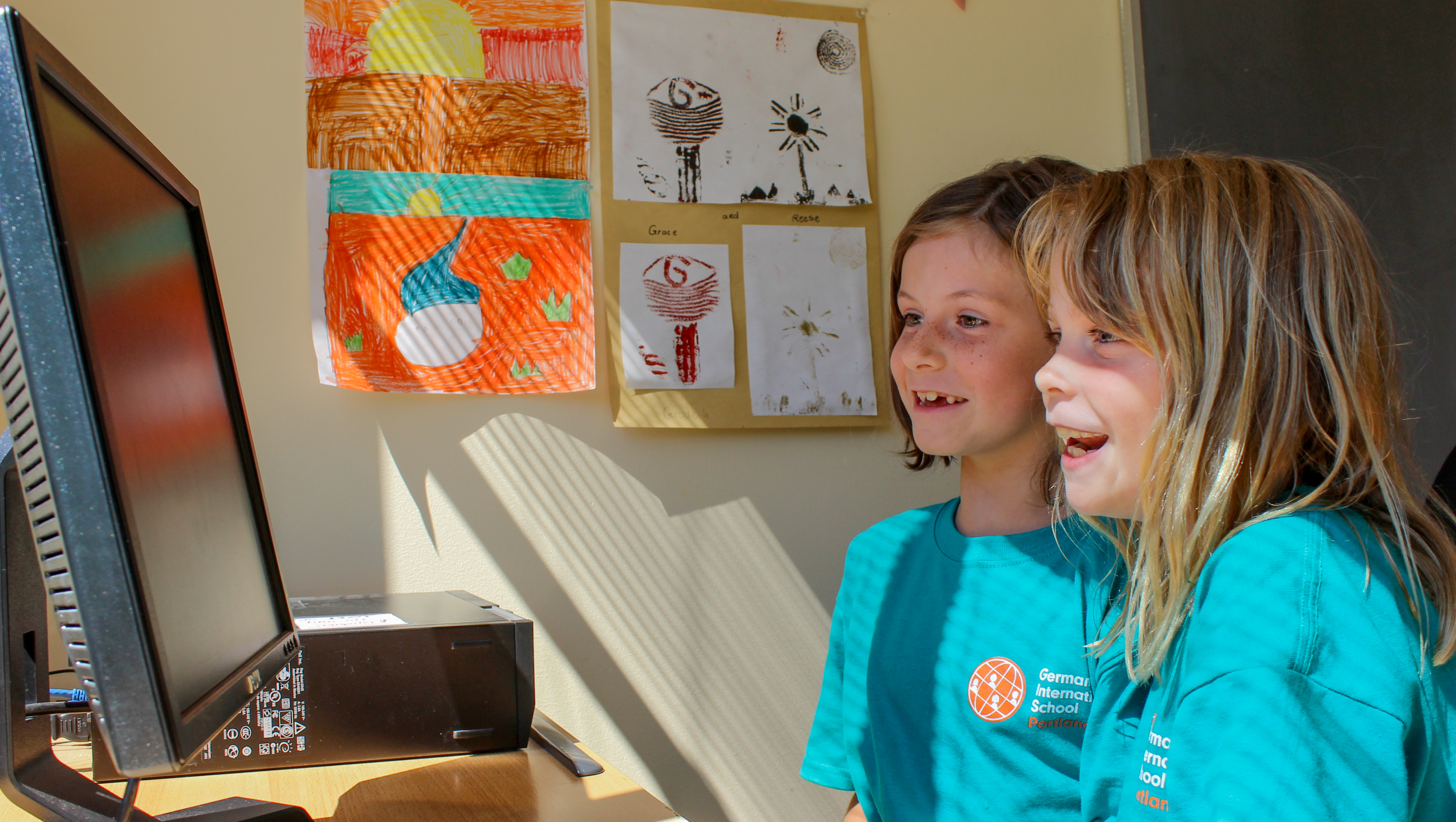 In this tech-centric age, many of our children have access to some sort of device - whether it be a desktop computer, laptop, tablet, or smartphone. Regardless of whether you have access to one or to all of these, there are many digital resources out there to help practice German in a variety of ways. 
Apps
Die Maus App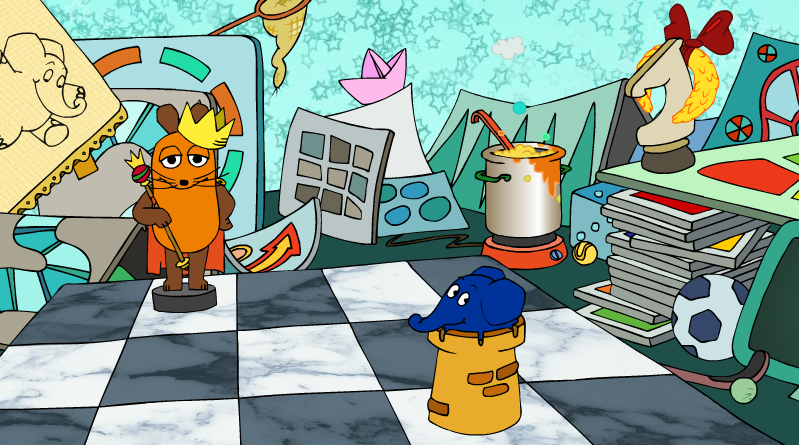 The Die Maus app is based on the television show, Sendung mit der Maus. Some of the features are purely game-based, but the app also features full-length videos from educational portions of the show. Your child can watch clips about 3-D printing, the process of how a plastic bottle is recycled, how cornflakes are made, and learning about the life of a fish - all in German!2
Quappiz: Kindernachrichten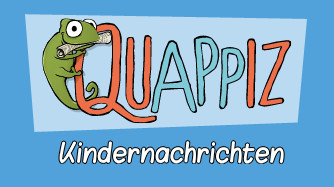 The  Quappiz app allow children to read news in German and then take quizzes and solve riddles based upon what they learned. This app also boasts a "closed space" for parental control - children are exposed only to age-appropriate news articles that aren't connected to unregulated social media sites like Facebook or Twitter.3
Sesame Street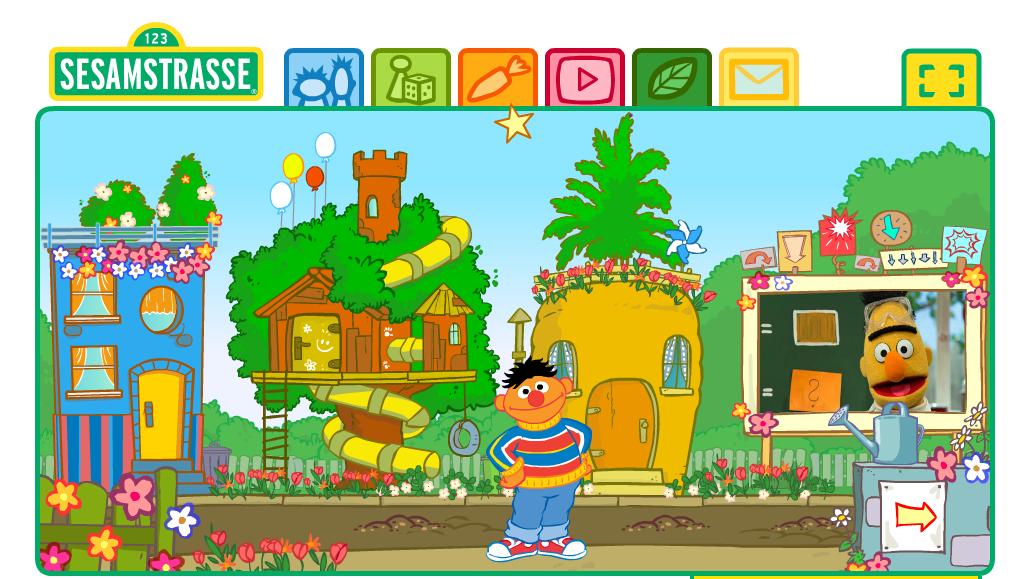 Everyone knows and loves Sesame Street!  This German version, Sesamstrasse, of the website lets you view videos, play games, offers tips for parents, as well as  apps for Android and Apple devices.4
Music and Podcasts
Fug und Janina

Fug and Janina are best friends. Their YouTube channel features music videos about their adventures together that are geared towards kids from age 4-99!5
Step into German - Goethe Institut
Step into German features language learning through music and podcasts for teens and adults. If you're a music fan, listen to a song of the month, download the lyrics, and complete a worksheet. Maybe soccer interests you more? Listen to their soccer podcast and read along with the downloadable transcript. 
Games for Language
The Games for Language podcast features dialogs. Listen to these podcasts to expand your vocabulary, practice pronunciation, and learn colloquial phrases.6
Grammar and Language Learning
German Quick Games
Looking for a way to practice grammar? As well as hosting podcasts, Games for Language also has a series of German grammar games to help you do just that. You can choose between focusing on adjectives, adverbs, and question verbs here.6

Duolingo
Duolingo for true beginners. The website  (available as an app, too) allows you to learn a language (almost any language!) absolutely free. Speaking about German specifically, the app teaches students 'Hochdeutsch' or 'High German,' the most widely spoken version of German.
This program lets you start from square one, moving at your pace, to progress through the language in a logical way. Exercises are varied from basic vocabulary with visual flashcards, fill in the blank sentences, type what you hear, to repeat after me. Not a beginner, but still want a logical program to use to keep your German fresh? Take a placement test  to let Duolingo advance you to an appropriate lesson.7
Movies, Documentaries, and TV Shows
These options are more geared towards teens/adults, or those with a more advance grasp of the German language. 
Documentary: Who is Thomas Müller?
The most popular male name in Germany is Thomas Müller. This documentary investigates the phantom of the statistically average German. Watch (with optional "UT" or subtitles here.8
Movies from the Library
Do you have a library card? You can use the advanced search to find German language DVDs and streaming options! The Multnomah library advanced search allows you to search for availability at 20 different locations around the Portland area!9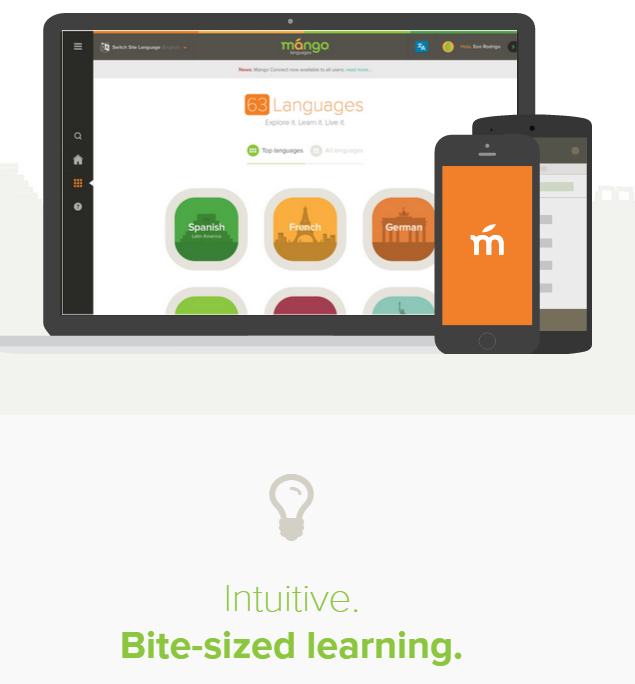 If you have a library card (it's free if you don't have one - what are you waiting for!?), you also have access to Mango Languages which is similar to the Duolingo app mentioned above for your smart device.10
YouTube Series
There are some YouTube channels out there, that can help you learn vocabulary in short snippets. Some are funny, some more serious - here are a couple to try out if you're a little more relaxed about your language learning:
GermanPod 101: The GermanPod 101 YouTube channel will have you speaking, reading, writing, and listening to German in no time. There are many videos available right on YouTube, but they boast higher quality videos and exclusive videos on their website where you can sign up for a free, lifetime account (GermanPod101.com).11
Get Germanized: This native speaker is no professional teacher, but has a fresh approach to teaching language from beginner to expert levels. So put down your dictionary and grammar books and learn German in a fun way!12
TV Shows
​There are several TV shows available after they air in Germany. Check out these two websites to catch German kid's and adult tv shows:
KiKA: Browse this children's tv show website for old favorites, or discover new shows your children will love from the ARD Das Erste and ZDF channels. Want to do something with your child? KiKa also features a DIY page with ideas on how to craft, cook, and create with your child.13

Sendungverpasst: The Sendungverpasst website lets you catch up on those TV shows you might have missed overseas. Pro tip: filter your search with the "nur ganze Sendungen" box checked to filter for full episodes only. Once you find a tv show or movie, Sendungverpsst will link you off to the hosting site, such as KiKA, SAT1, etc.14
Analog Resources
Sometimes it is refreshing to walk away from technology and focus on some analog resources. We've found some of those local resources, too.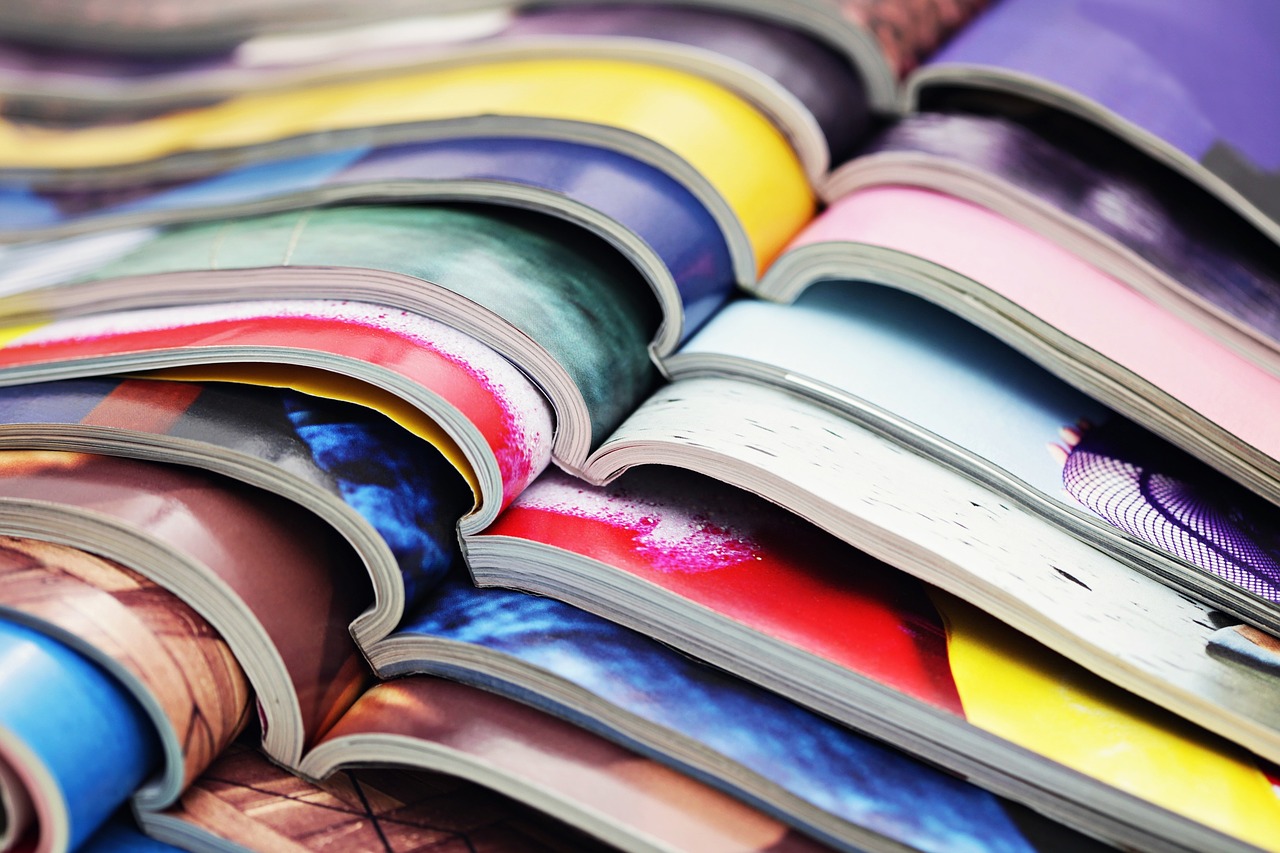 Magazines and Newspapers
Rich's Cigar Store and Powell's Bookstores carry limited German-language magazines like Der Spiegel (German politics magazine) or Spike (a dual language Deutsch/English art magazine). Call ahead to confirm what periodicals they have in stock at any given time, or go in physically to browse. Sometimes the best magazines are found by searching through the stacks and flipping through before purchasing. 
Looking to subscribe to a magazine or newspaper? Amazon  allows you to search their magazine subscriptions by keywords like 'German' and by interests you might have. Another site,  Vistawide, breaks out publications by where they are published. Subscriptions can vary drastically in price, so buying a test volume locally might be smart before purchasing a year-long subscription.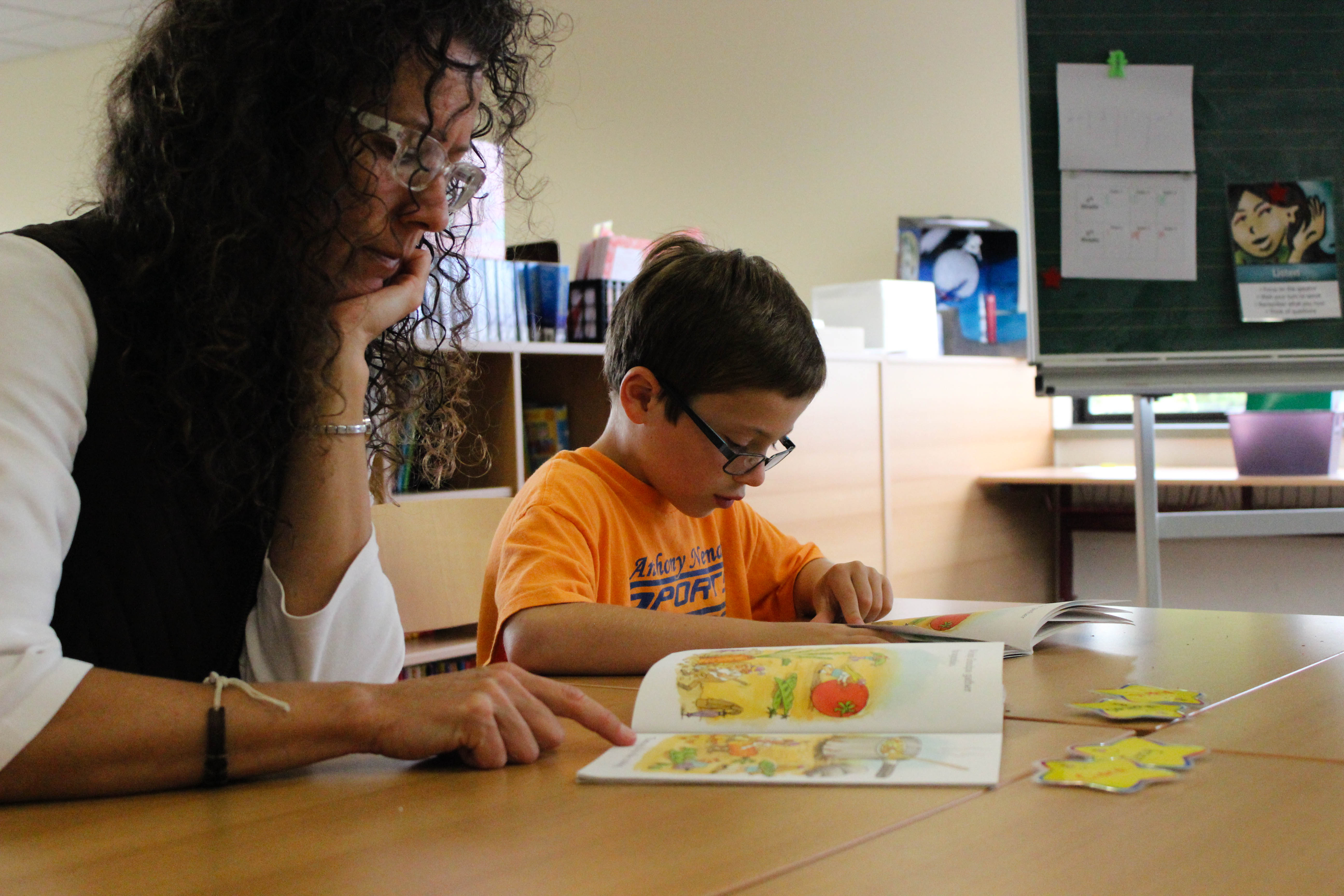 Books
Powell's Bookstore, Multnomah County Libraries, and Washington County libraries carry German-language books. All these options offer advanced search and hold options before you make the trip to a physical location. 
Summer Camp or Language Classes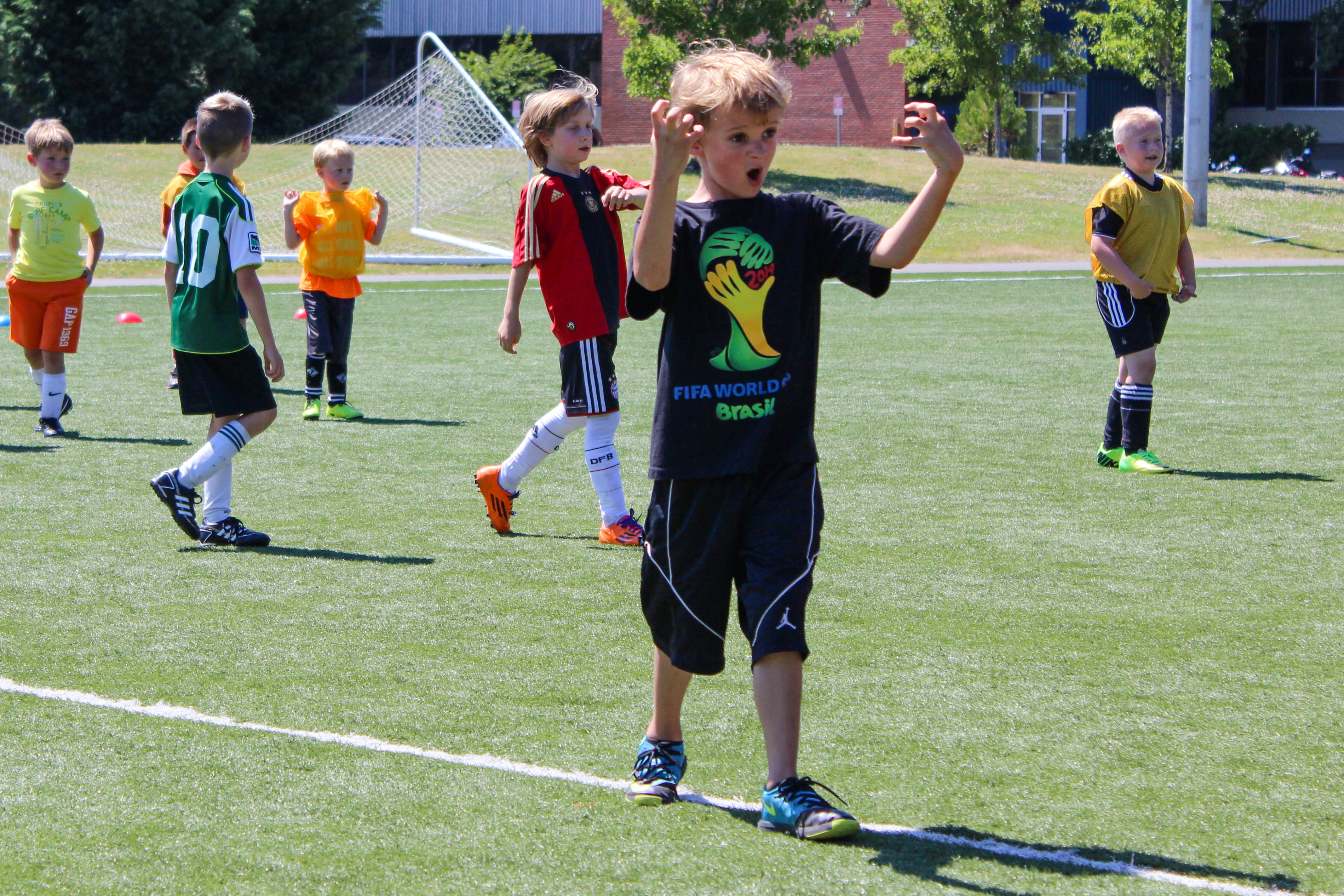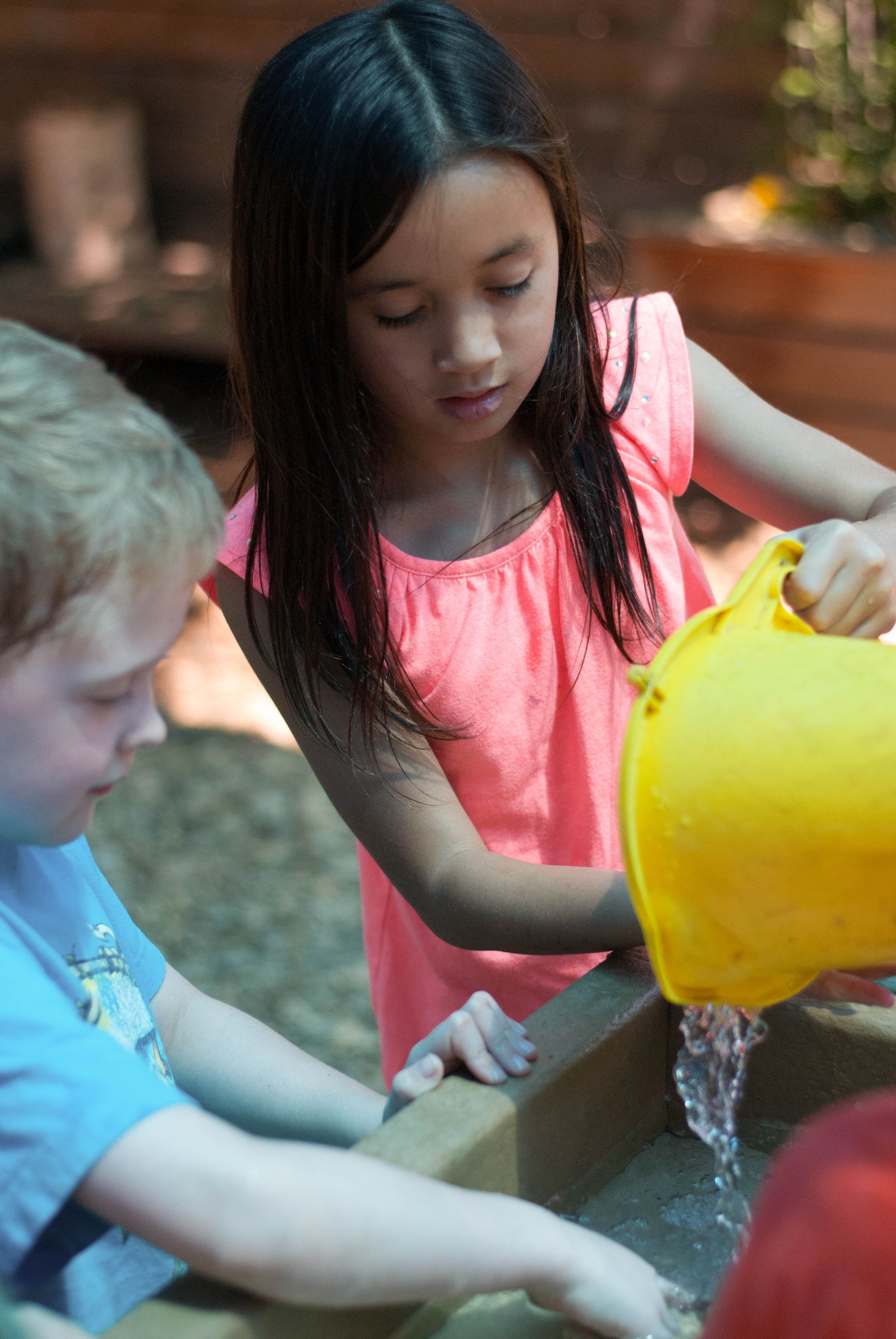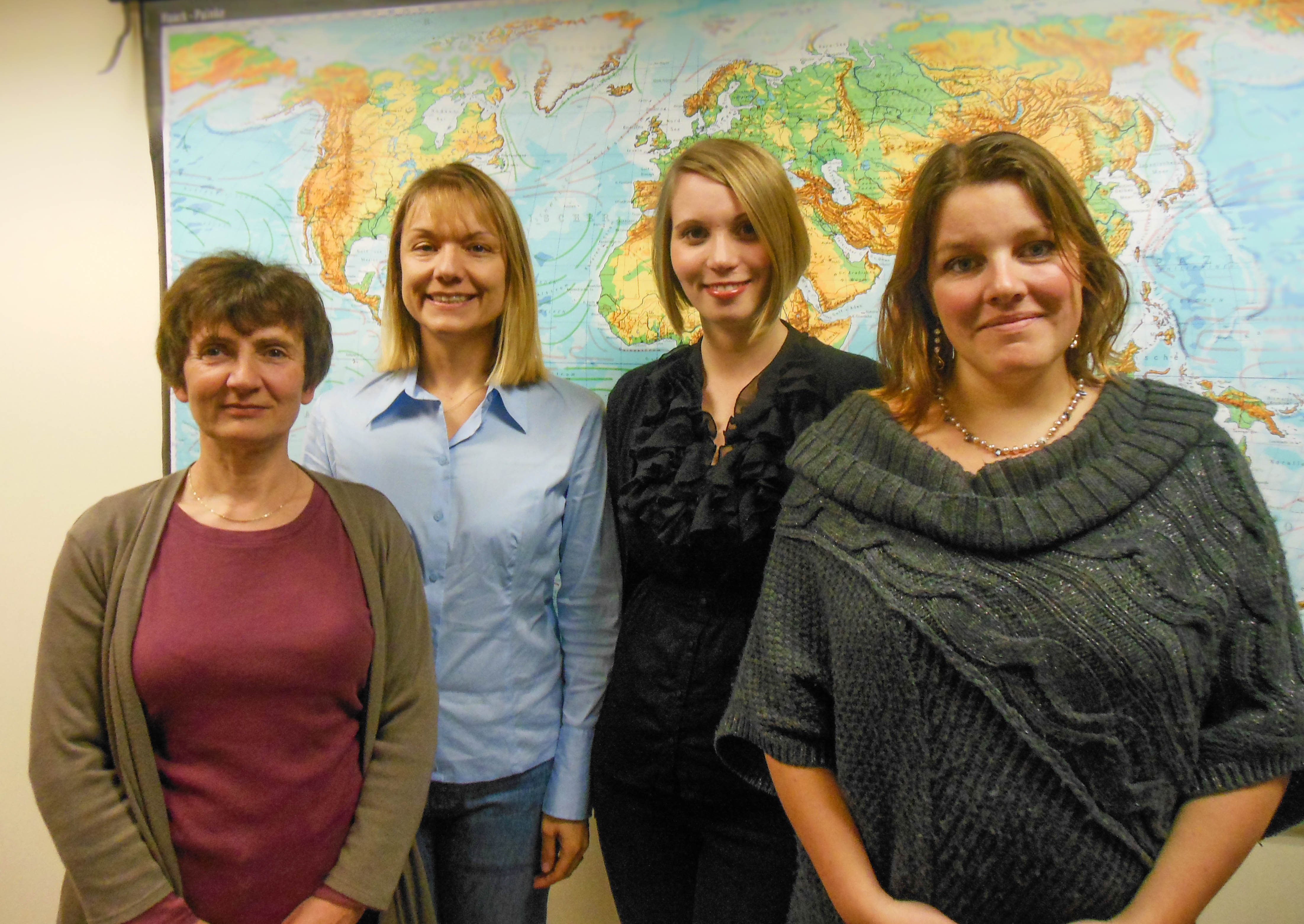 GIS offers Kindersommer, a summer camp, to help keep your child entertained and speaking German in the summer months. Check out this year's brochure that also includes a Soccer Adventure camp for getting active and learning from a German coach. 
The Language Classes at GIS are geared towards teens looking to take the German State Language Exam for studying abroad in a German speaking country, as well as for adults from a novice level through to conversational and expert. 
Try a Stammtisch!
Want to meet with people face-to-face to practice your conversational skills? There are quite a few options in the Portland area surprisingly!
Try a Meet Up: Meet Up lets people organize dates and times for people with common interests to get together. This group  meets monthly to converse over beer and favors those who are fluent. Alternatively, this group  meets at the Oaks Hill Bewpub or McMennamin's on the Westside for beer, cider, or coffee and favors advanced beginners/intermediate German-speakers (though all levels are cordially welcome). Search the site for more options.
Don't see a group that matches what you want/need? Start your own  meet up group!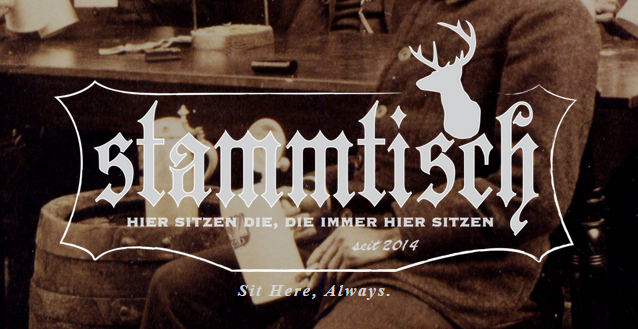 Try Happy Hour or dinner at Stammtisch: This Portland restaurant not only serves authentic German food and drinks, but also recommends German tradition of table sharing. They encourage you to chat up your table neighbors - you may even be able to practice your German with them!15
Do something with your child "auf Deutsch"!
Last but not least, you can do just about any activity you can dream up with your child(ren) in German. Cook together auf Deutsch, go hiking and talk auf Deutsch, play LEGOS auf Deutsch. The possibilities are endless! Cater to your shared interests as a family and make speaking German a treat, not a chore. 
Your Favorites
Do you have a favorite way to keep your language fresh, German or otherwise? I'd love to hear it!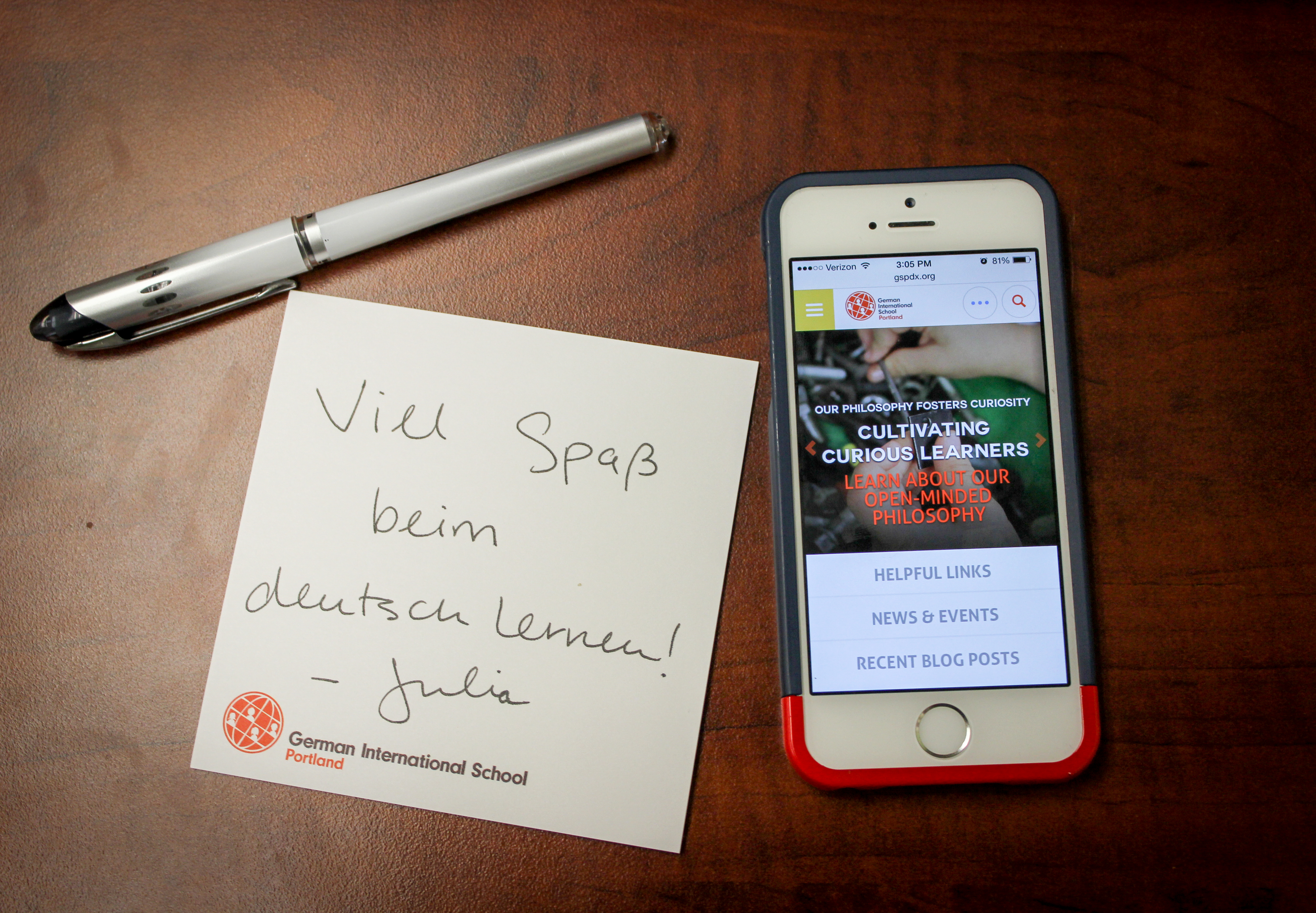 Read more resource blog posts from GIS!
---
Sources:
1) Smink, Jeffrey, and Brenda McLaughlin. "Why Summer Learning Deserves a Front-Row Seat in the Education Reform Arena." New Horizons for Learning. Johns Hopkins University School of Education, May 2010. Web. 26 June 2015. <http%3A%2F%2Feducation.jhu.edu%2FPD%2Fnewhorizons%2FJournals%2Fspring2010%2Fwhy-summer-learning%2F>.
2) Die Maus App. Die Seite Mit Der Maus. Westdeutscher Rundfunk Köln, n.d. Web. 22 June 2015. <http://www.wdrmaus.de/mausapp/>.
3) Quappiz. Die Erste Kindernachrichten-App in Deutschland. Dr. Dudith Roth, n.d. Web. 23 June 2015. <http://www.quappiz.de/>.
4) "Die Sesamstraßen App." Sesamstraße. Norddeutscher Rundfunk, n.d. Web. 23 June 2015. <http://www.sesamstrasse.de/elterninfos/Die-Sesamstrassen-App,app314.html>.
5) "Fug Und Janina." FUG & JANINA. N.p., n.d. Web. 23 June 2015. <http://www.fug-und-janina.de/>.
6) "Quick Language Games from GamesforLanguage.com." Games for Language. Games for Language, n.d. Web. 22 June 2015. <http://www.gamesforlanguage.com/quick-language-games/category/German>.
7)  "Learn German for Free." Duolingo. Luis Von Ahn, PhD, and Severin Hacker, PhD, n.d. Web. 23 June 2015. <https://www.duolingo.com/course/de/en/Learn-German-Online>.
8) Wer Ist Thomas Müller? Dir. Christian Heynen. Wer Ist Thomas Müller? Das Erste, n.d. Web. 24 June 2015. <http://www.ardmediathek.de/tv/Reportage-Dokumentation/Dokumentarfilm-im-Ersten-Wer-ist-Thomas/Das-Erste/Video?documentId=29196772&bcastId=799280>.
9) https://multcolib.bibliocommons.com/search
10) "Language Learning for the Real World." Mango Languages. Mango Languages, n.d. Web. 25 June 2015. <https://www.mangolanguages.com/individuals/>.
11) "Learn German with GermanPod101.com." YouTube. YouTube, n.d. Web. 24 June 2015. <https://www.youtube.com/user/germanpod101/about>.
12) Lehnsherr, Meister. "Get Germanized." YouTube. YouTube, n.d. Web. 24 June 2015. <https://www.youtube.com/user/MeisterLehnsherr/about>.
13) "Selbermachen." Kika.de. KiKa, n.d. Web. 25 June 2015. <http://www.kika.de/selbermachen/index.html>.
14) "Meistgesehene Videos in Allen Rubriken." Sendung Verpasst? Ihre Mediathek Für Alle TV-Sender. Sendungverpasst, n.d. Web. 25 June 2015. <http://www.sendungverpasst.de/>.
15) Stammtisch PDX. N.p., n.d. Web. 25 June 2015. <http://www.stammtischpdx.com/>.
16) "German Magazines & Newspapers." Vistawide: World Languages and Cultures. N.p., n.d. Web. 26 June 2015. <http://www.vistawide.com/german/german_periodicals.htm>.
Additional Sources:
1) Step into German: http://www.goethe.de/ins/us/saf/prj/stg/enindex.htm
2) http://www.amazon.com/Advanced-Search-Magazines-Subscriptions/b/ref=sv_mag_3?ie=UTF8&node=241588011
3) http://www.powells.com/locations/
4) http://www.richscigarstore.com/
5) iPad Apps We Like for Watching German and French Movies." 7 IPad Apps We Like for Watching German and French Movies. N.p., n.d. Web. 18 June 2015.
5) "Favorite Hiking Spots." Travel Portland. N.p., n.d. Web. 25 June 2015. <http://www.travelportland.com/article/favorite-hiking-spots/>.
Read more resource blog posts from GIS!