Preschool at the German International School
Picture a place where speaking a foreign language is as fun as playing a game; a place where as much learning happens outside as it does inside; and a place where open-mindedness blossoms. Welcome to preschool at the German International School. Every day our preschoolers experience language learning disguised in songs, games, and daily routines. They interact and build friendships with peers from all over the world. It is a cultural exchange that most people aren't lucky enough to experience until adulthood, but at GIS we just call that a Tuesday. With a focus on the foundational basics, GIS preschool nurtures all aspects of students' learning: cognitive and intellectual success, social and emotional development, as well as physical growth; all the while immersing students in the German language, soaking their sponge-like brains in the joy of communication.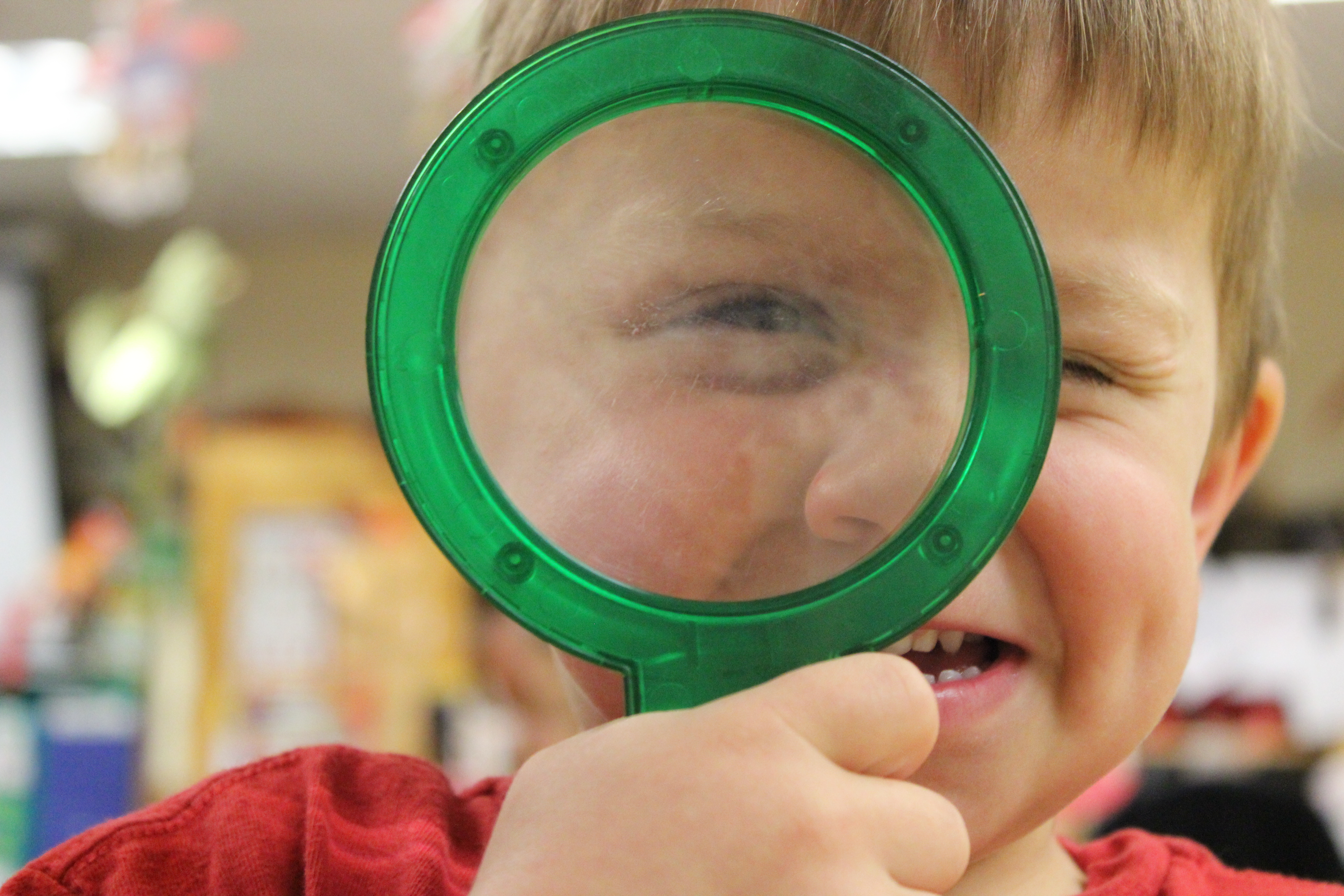 A day in the life 
Each day starts off with a whole group circle time, allowing students to share what is on their mind or going on in their lives in the language of their choice. The teachers then lead a daily routine, highlighting important vocabulary like the days of the week, weather words, classroom jobs, shapes, colors, and numbers. Using fun songs and lots of repetition, teachers instill confidence in preschoolers to participate in the target language. By learning the language at such an early age, students don't experience the embarrassment or fear of making a mistake that we as adults often struggle with. No, to them, German is just a second way to express their feelings, thoughts, and needs to the friends and teachers around them.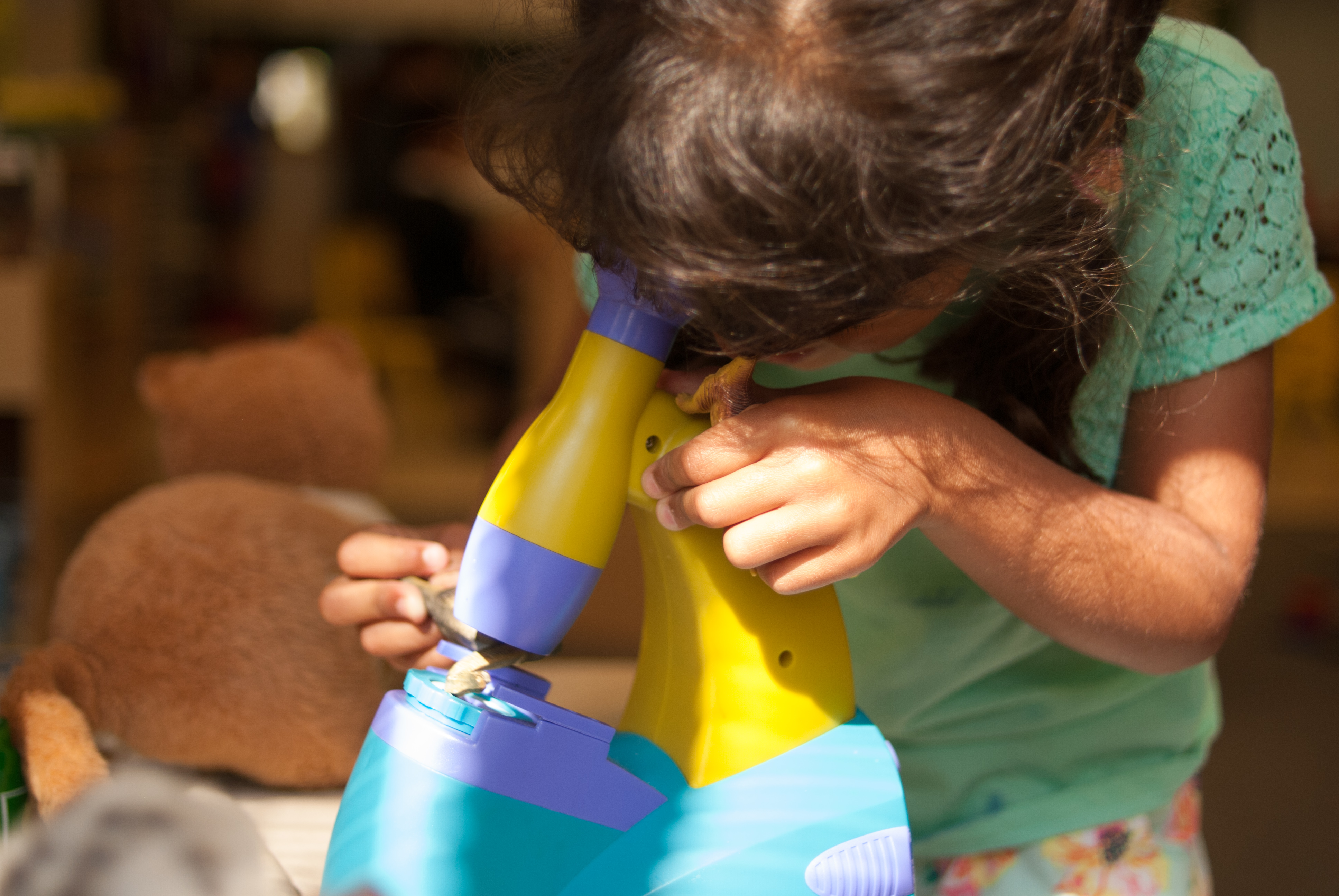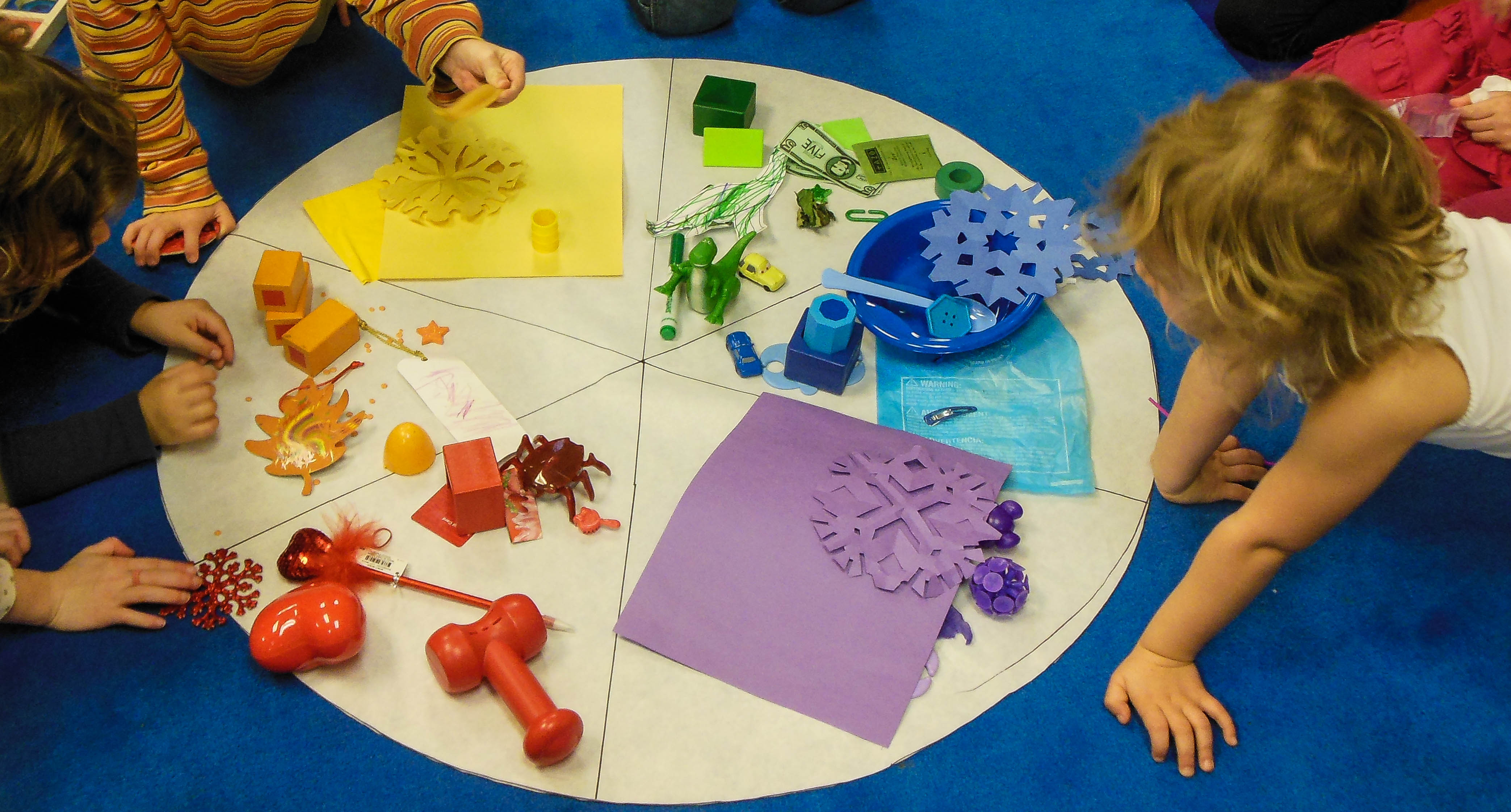 After the morning circle comes free choice time. Students decide for themselves whether to build with magne-tiles on the building carpet, paint with watercolors on the art table, sift out dinosaur fossils in the sensory table, explore with magnifying glasses in the science corner, or wash the dishes in the house area. In preschool the possibilities are as endless as a four-year-old's imagination. The students enjoy a nutritious snack with friends at their leisure, and then participate in small-group or individual learning which often includes a craft project or art work for full-brain engagement.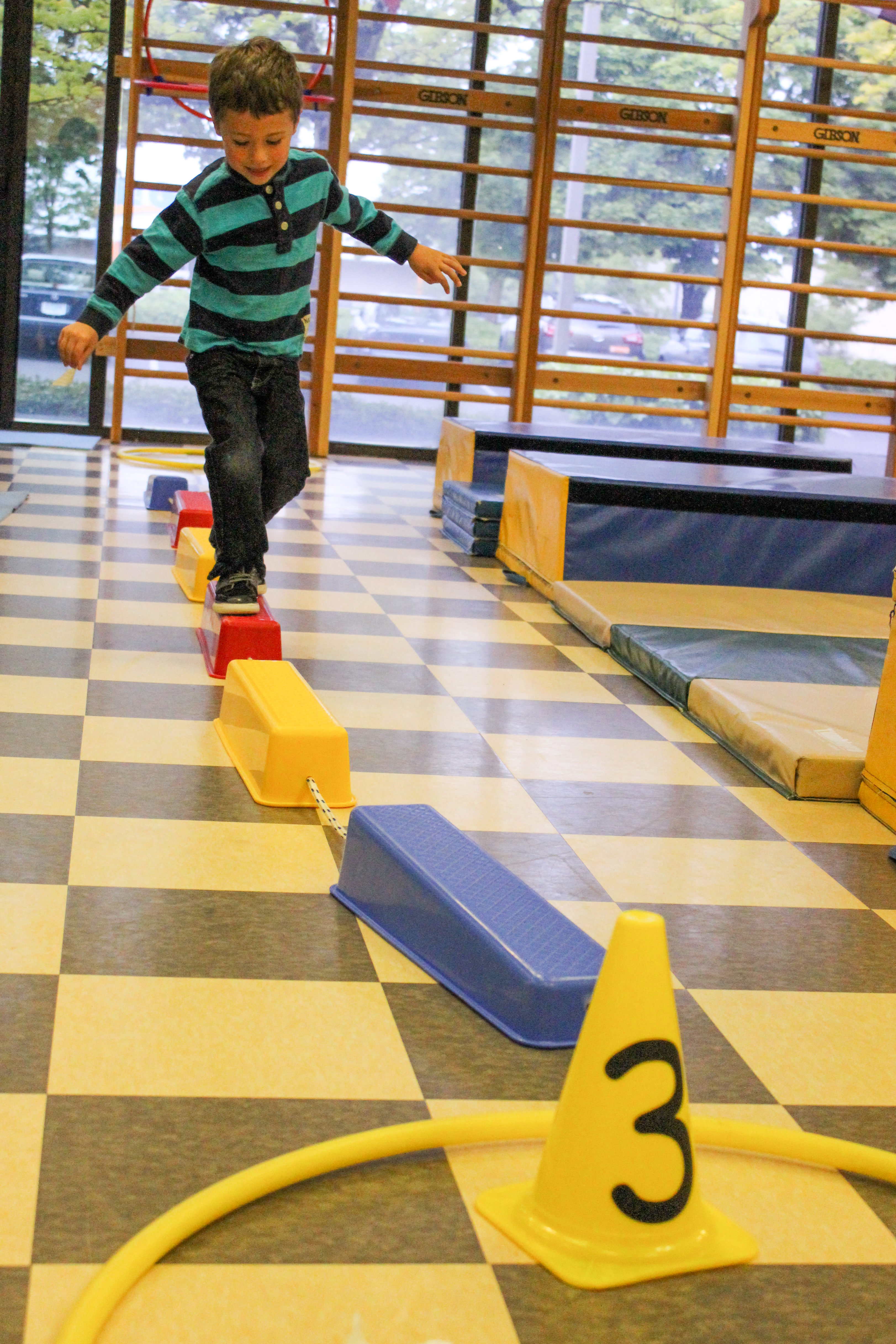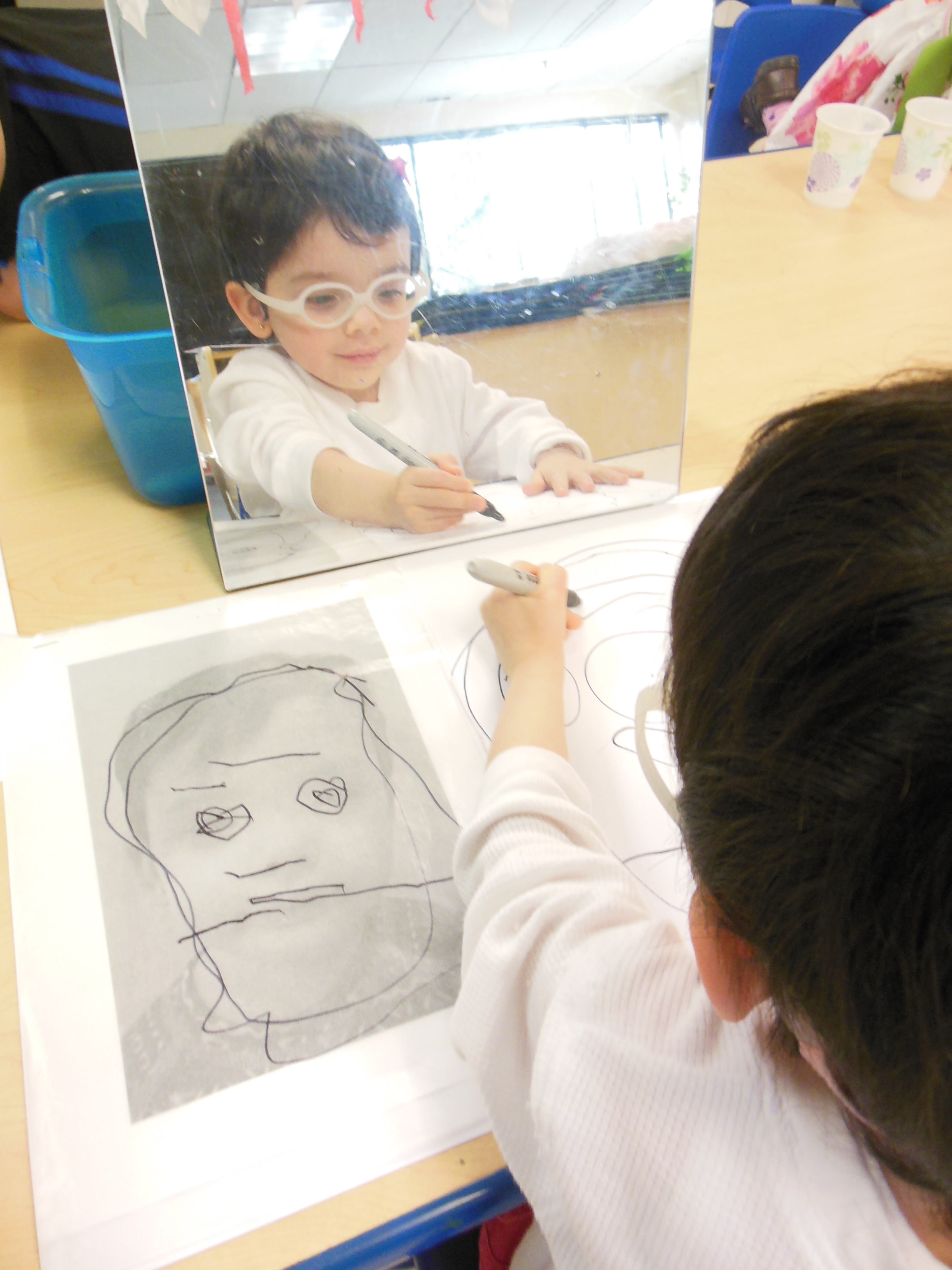 Then, after a special interest area class like gym or music, the outdoor exploration begins. The preschoolers are given free range of a playground and green area that includes multiple jungle gyms, a nature expanse for building and discovering, a soccer field, and plenty of blacktop space to run, ride tricycles, draw with chalk, pretend, and imagine. After flexing their muscles and running off some energy (preschoolers seem to have an endless supply), they are ready for focus time, a whole-group time to dive deeper into a subject usually revolving around literacy. This time is followed by the crucial refueling and reenergizing period of lunch, rest time, and more free choice or outdoor play. A closing circle, used to reinforce lessons and sum up the day, give students time to share what they have learned and assess their thoughts before heading home.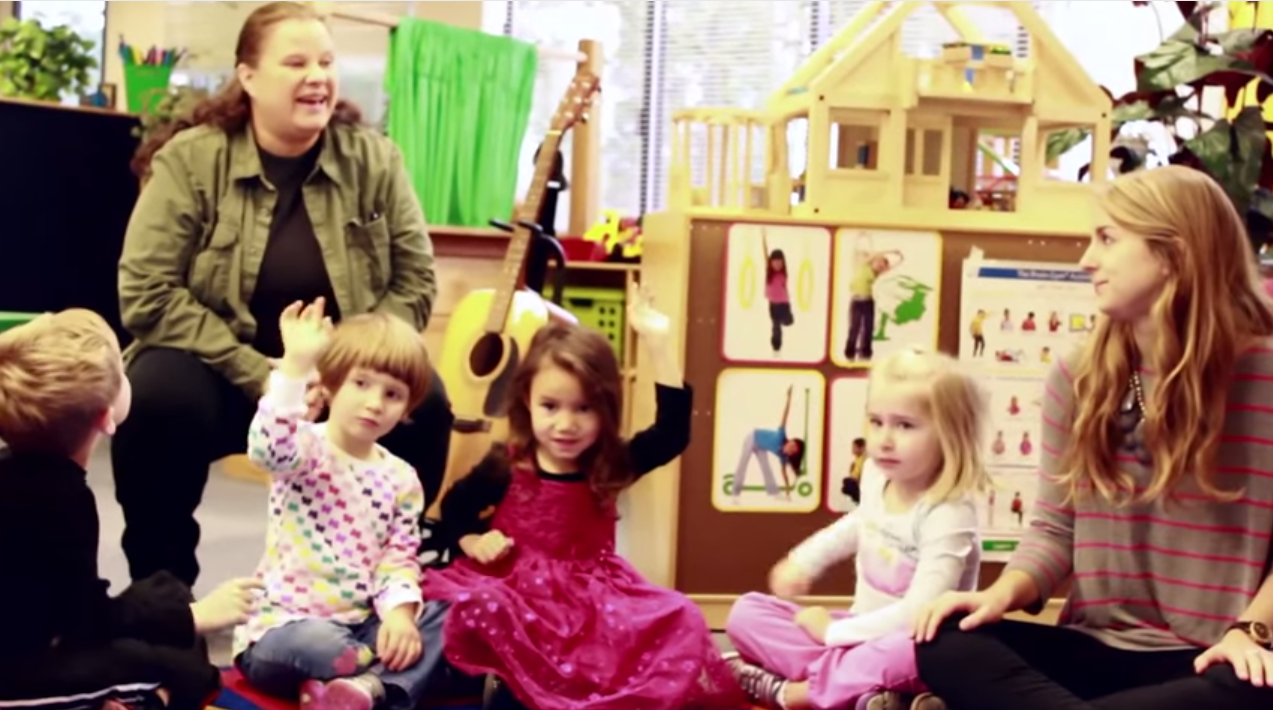 Not-So-Foreign Language
An international education is one of the most valuable things a preschooler can experience. Allowing students to grow up in an environment where differences are celebrated and cultures are merged allows a foreign language to become a not-so-foreign language.
Benefits of Biligualism:
Ready to give your child the gift of biligualism? See our Preschool first-hand:
Looking for bilingual family resources? Check out Bilingual Kids Rock: