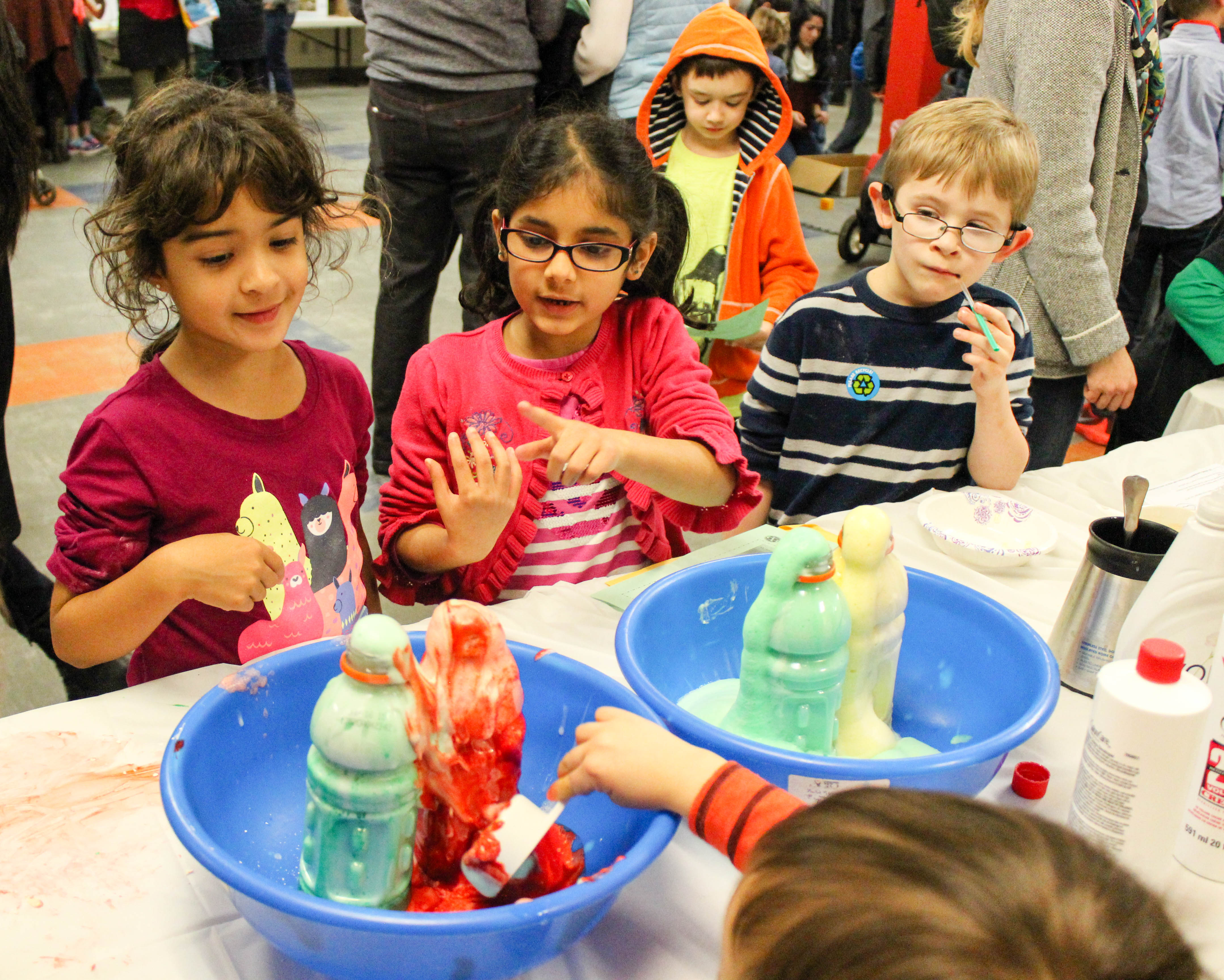 After weeks of preparation our GIS community came together for a fun science night.
Students had worked diligently on science projects and teachers and volunteers created hands-on activities that allowed students and families to explore the many fascinating things science has to offer.
IB Curriculum Fueling Scientific Exploration at GIS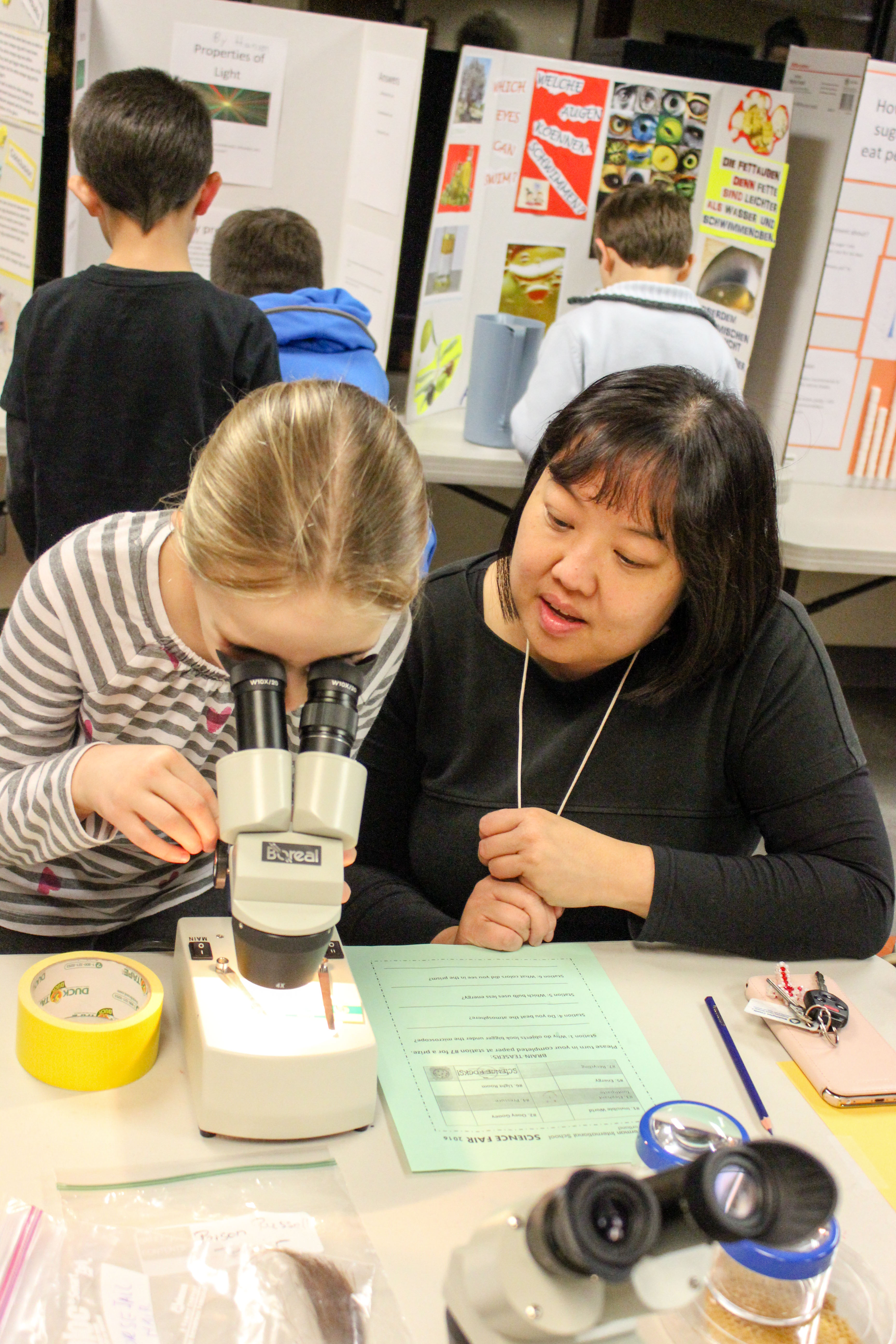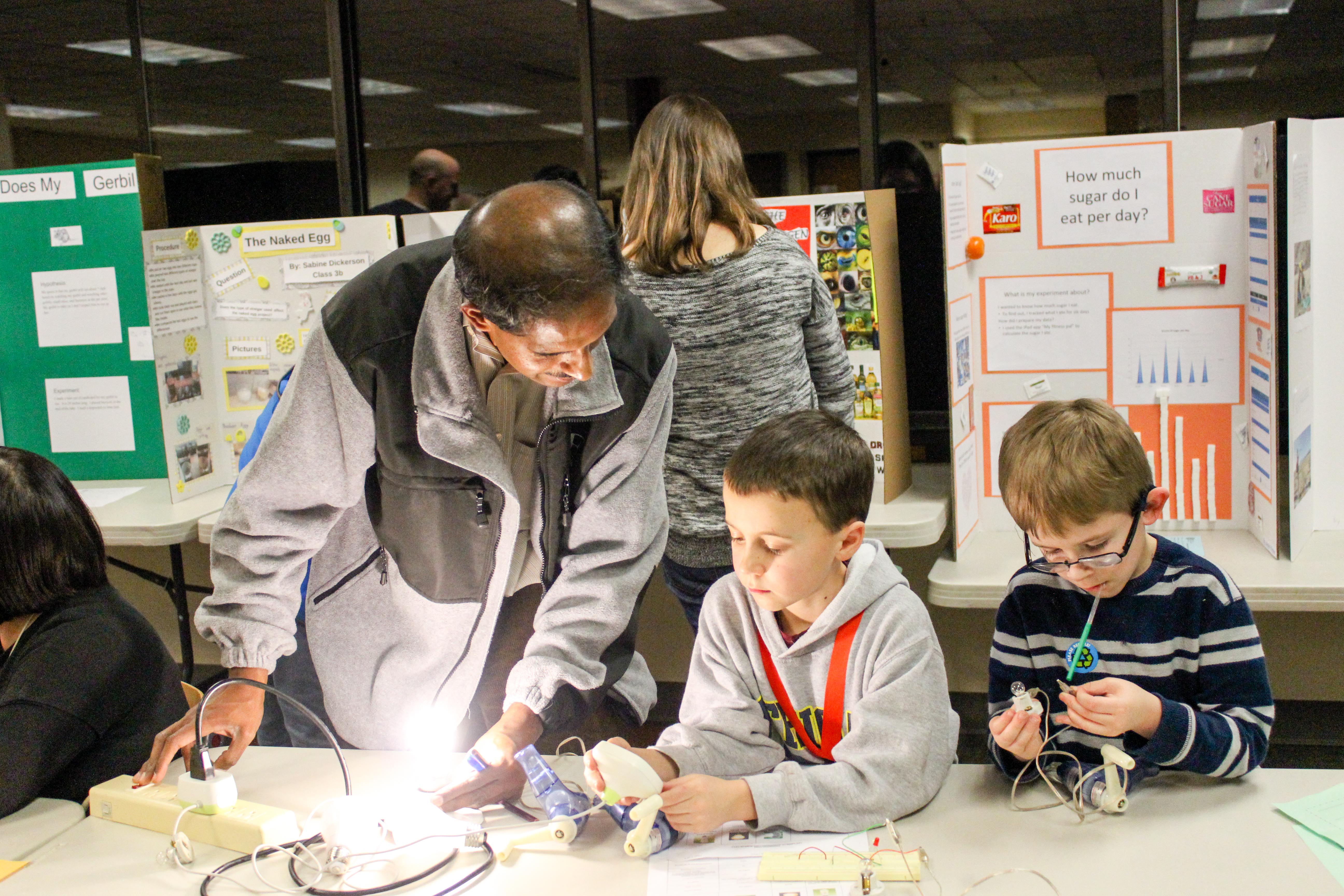 Our students have many opportunities to explore scientific concepts embedded in their IB units throughout the year. Asking questions and being open to new experiences is a big part of their day to day curriculum. It was, therefore, no surprise to see them engaged in questions about recycling, energy conservation and concepts of lights. 
This Year's Projects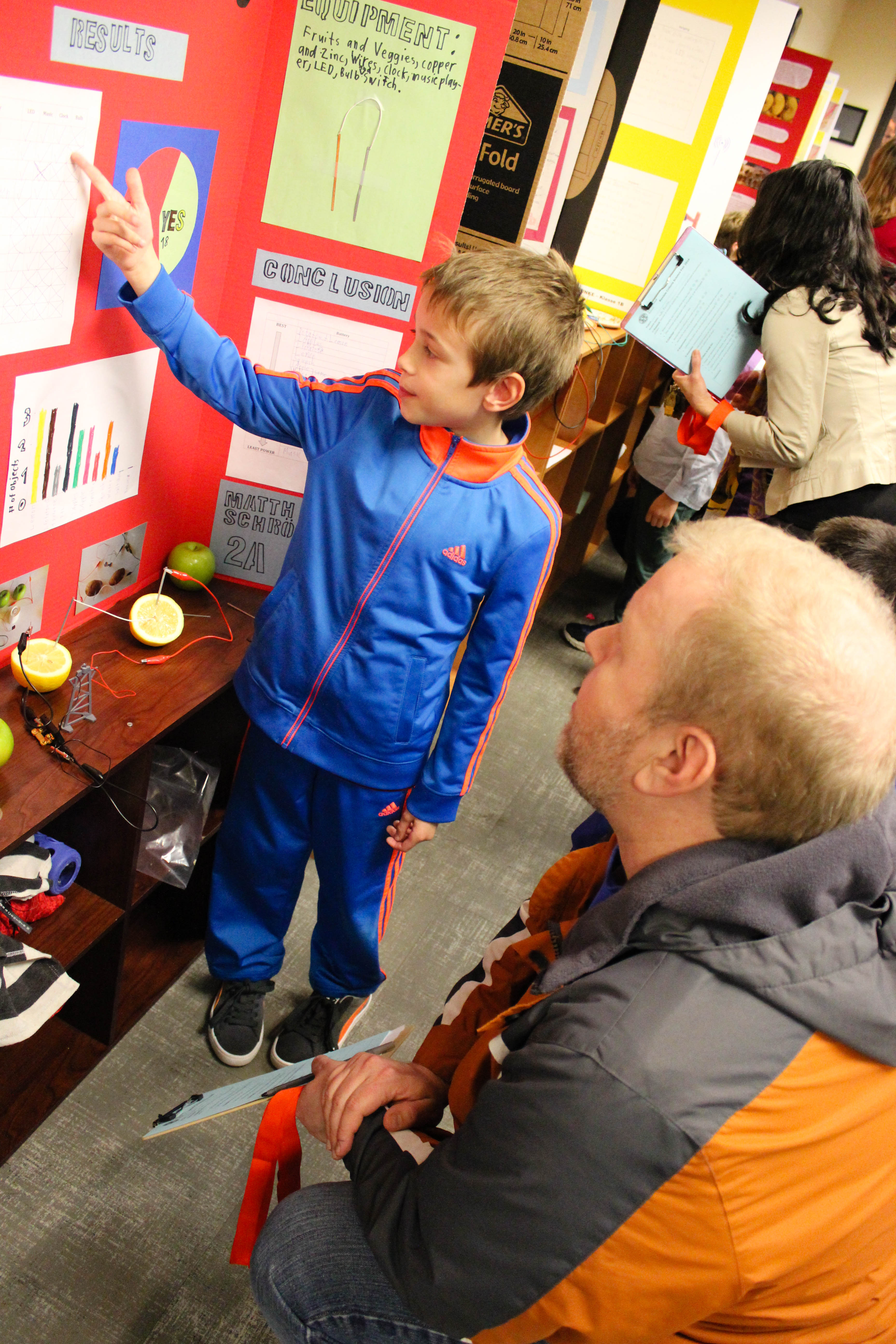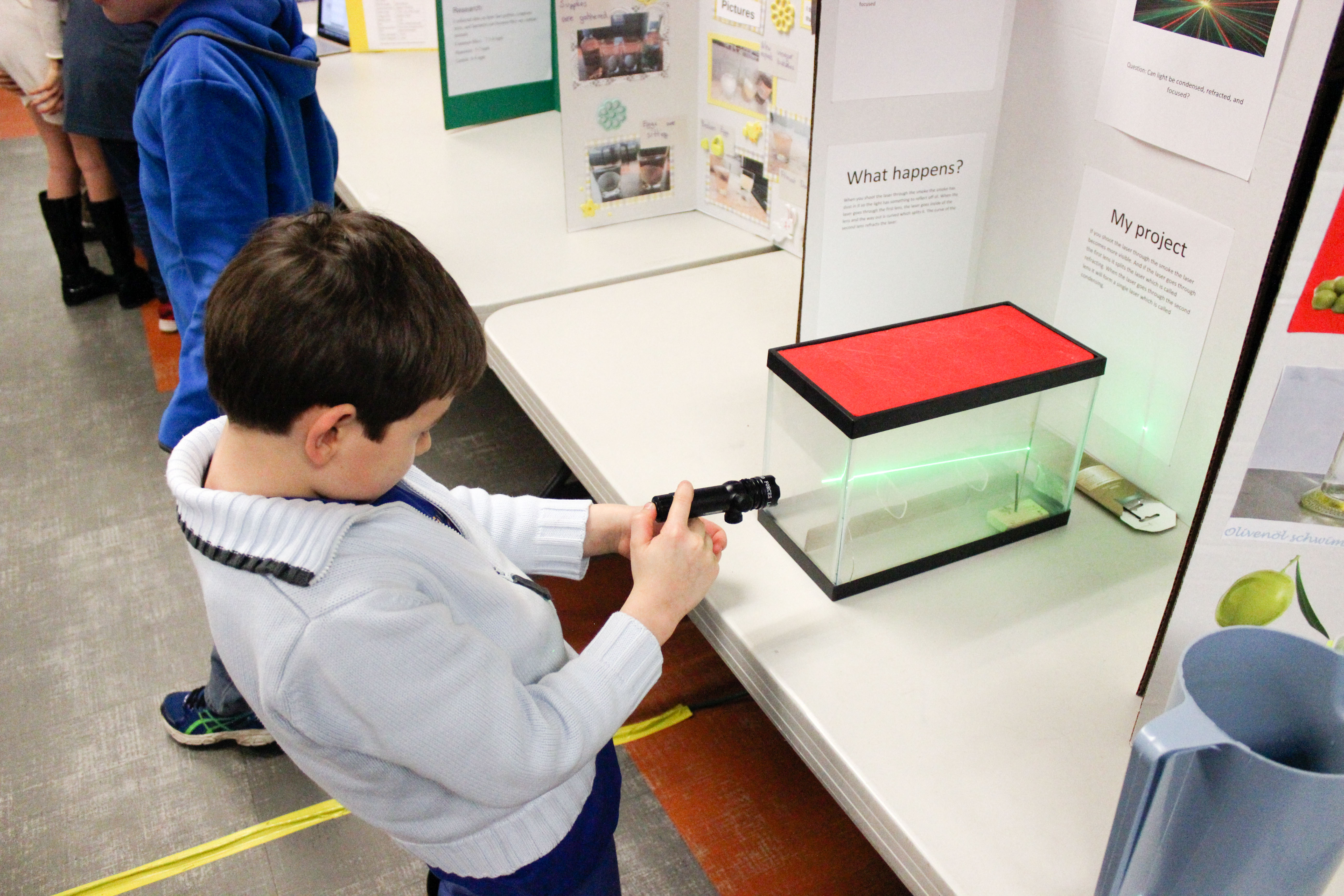 Student projects ranged from research projects about iron content in several Oregon beaches, explanations of solar cells to complex coding projects. Students often tapped into personal experiences to define their project ideas. I had many conversations where students and I realized that often the simplest questions can lead to quite challenging projects. Ultimately this is the big take-away from the event. Let's stay curious about our surroundings and opportunities to be surprised will be plenty.
Thank you to all of you who supported the event and our student projects!