Who We Are
Have you every wondered what makes you, you? Frau Duggan investigated the IB theme of "Who We Are" with the 4th graders by watching a trending music video:
Bomba Estéreo - "Soy Yo" (Official Music Video)
After watching the video, Frau Duggan asked what the students took away from the video. Students remarked on how unique the main character was, that she truly "owned" her personality, and that she didn't seem to care what others thought of her.

Frau Duggan encouraged the students to take this a step further and ask this of themselves, "I am me because...". Students made lists of qualities or drew images about themselves that made them who they are.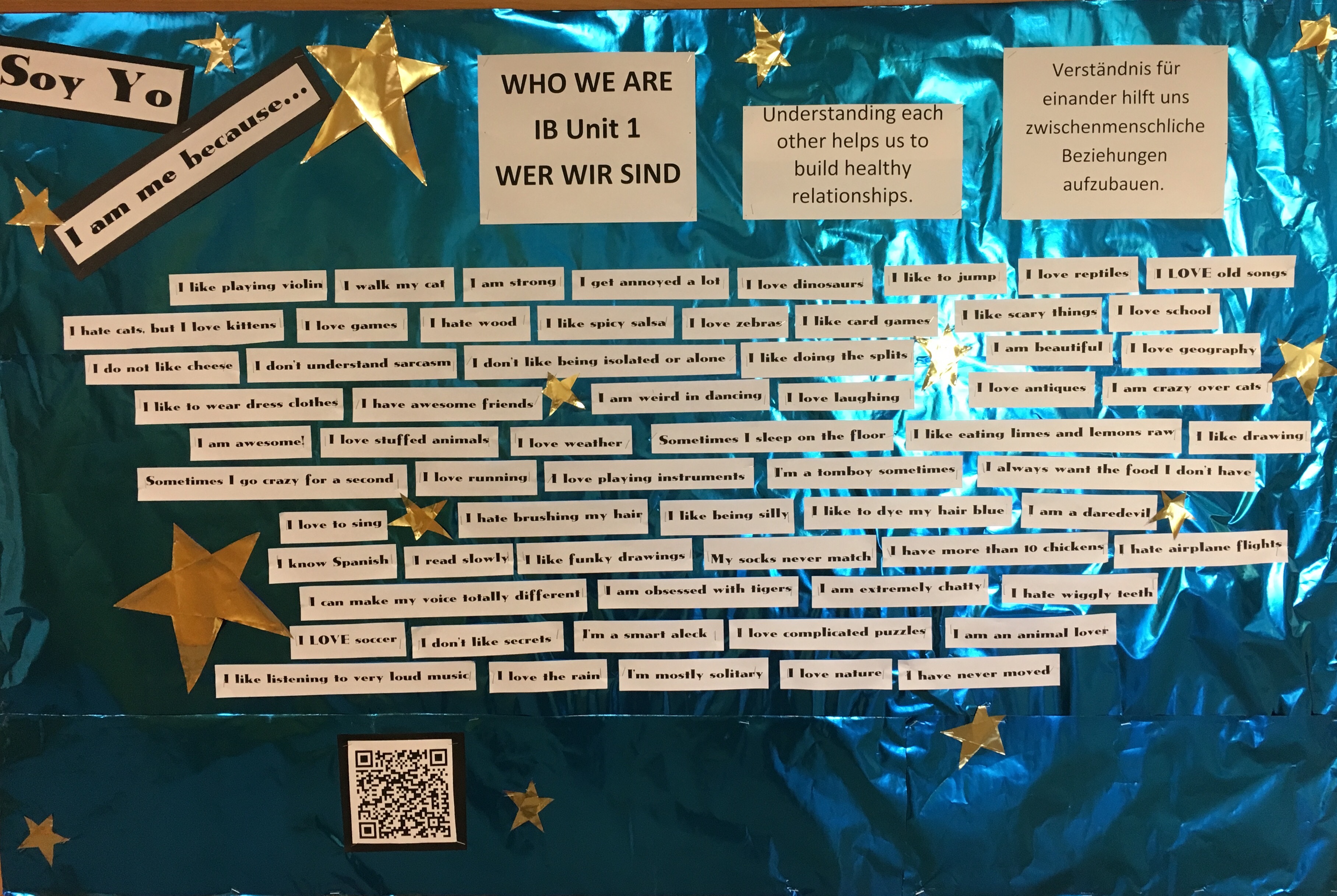 The finished product of the classes' investigation into who they are can be found on their bulletin board upstairs at GIS.
When reading through the list of responses it is clear that everything from their ethinic background, to the community they are growing up in, to their family make-up, to personal preferences, all form their uniqueness. And that they should embrace that - regardless of how "different" they may be from one another. 
Read/Listen to more about "Soy Yo" on NPR