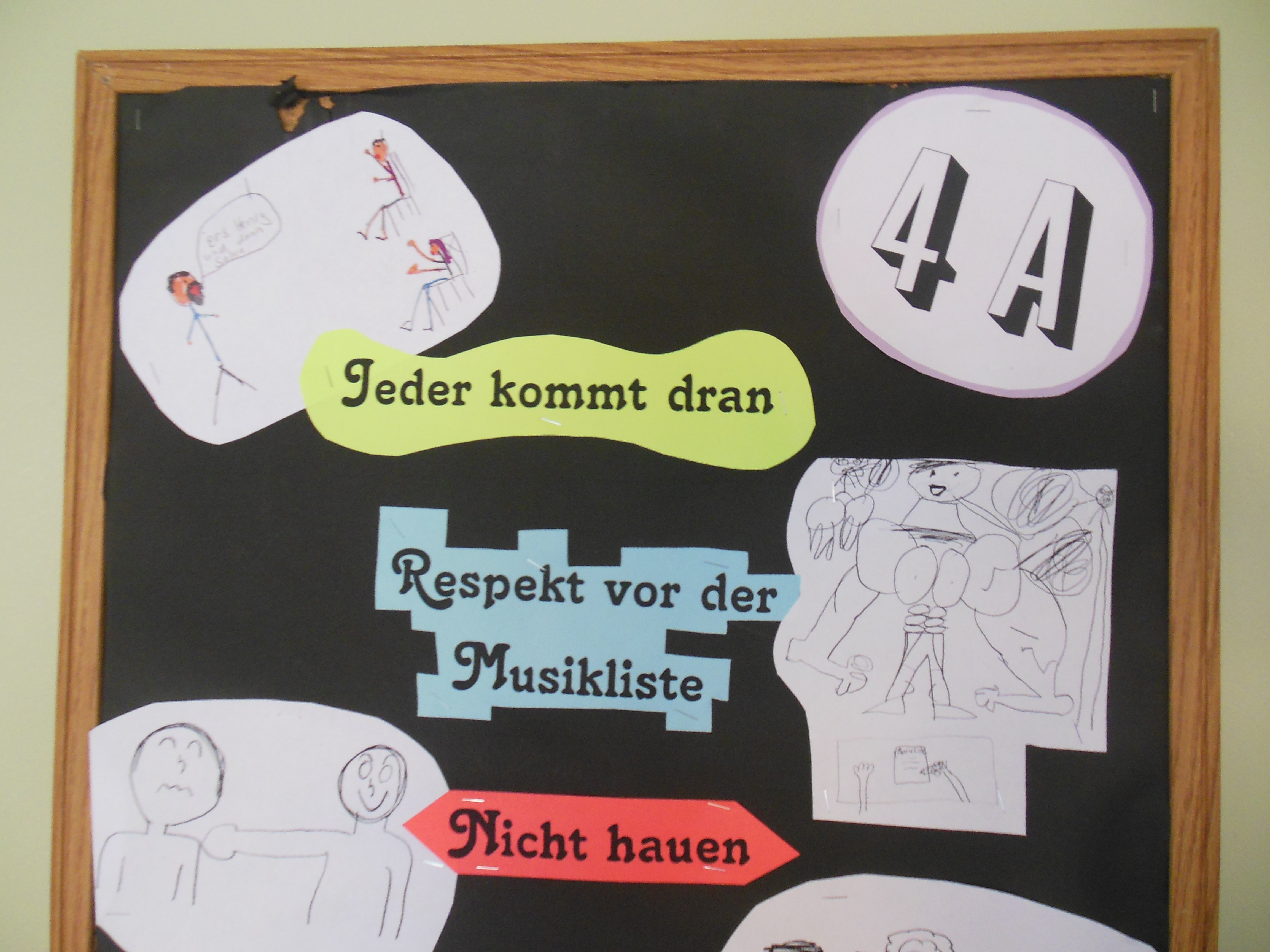 Warm greetings from the art room, everyone! It's been exceptionally ordered and structured in here. I suppose that it makes sense. The timing is right: everything is clean and organized from the summer break, the students are re-orienting themselves, and we're setting up our presence in classrooms and in our school. A first and important step for us in art was to establish a learning agreement. In essence the agreement may be understood as our "classroom rules", but they are proposed and agreed upon by the students. They are designed to ensure a safe and productive learning environment for all. In an effort to make the activity not only a conceptual lesson, we illustrated each rule and voted on our class favorites. The exercise was not only a terrific application of linguistic proficiency, but also a learning opportunity for expressing constructive criticism and appreciation.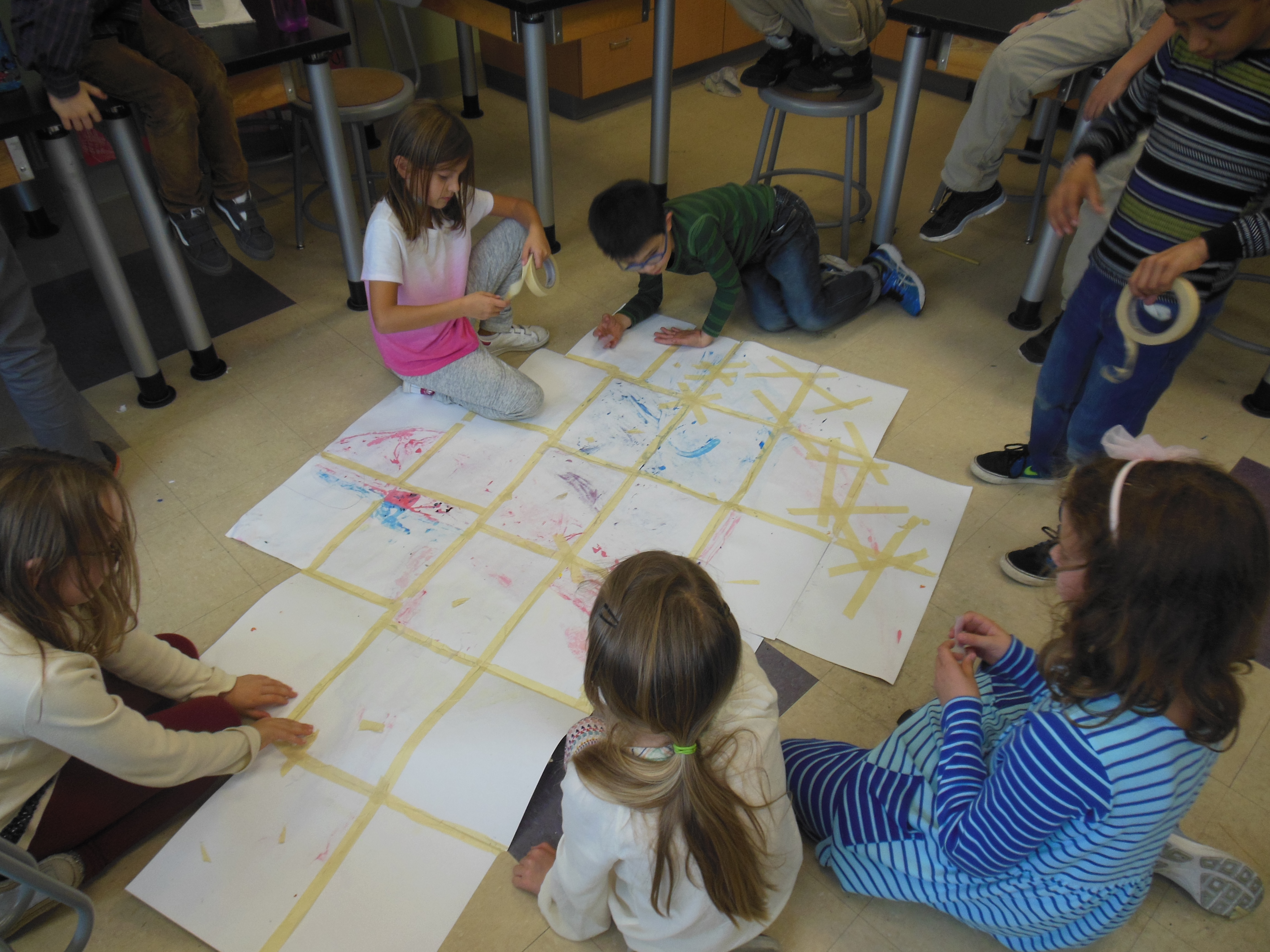 The second order of business for us was creating a large picture of our class animal to make our presence known in the hallways and classrooms alike. To create more authentic reproductions of original images and move easily to a larger scale, we familiarized ourselves with grid systems, how they work and some of their many applications. While many classes kept the scale of their animals to a modest 4 to 6 feet tall, our ambitious fifth graders are shooting for monumental floor-to-ceiling sized moon dragons to dominate the top floor of our building. I can't wait to see how they turn out.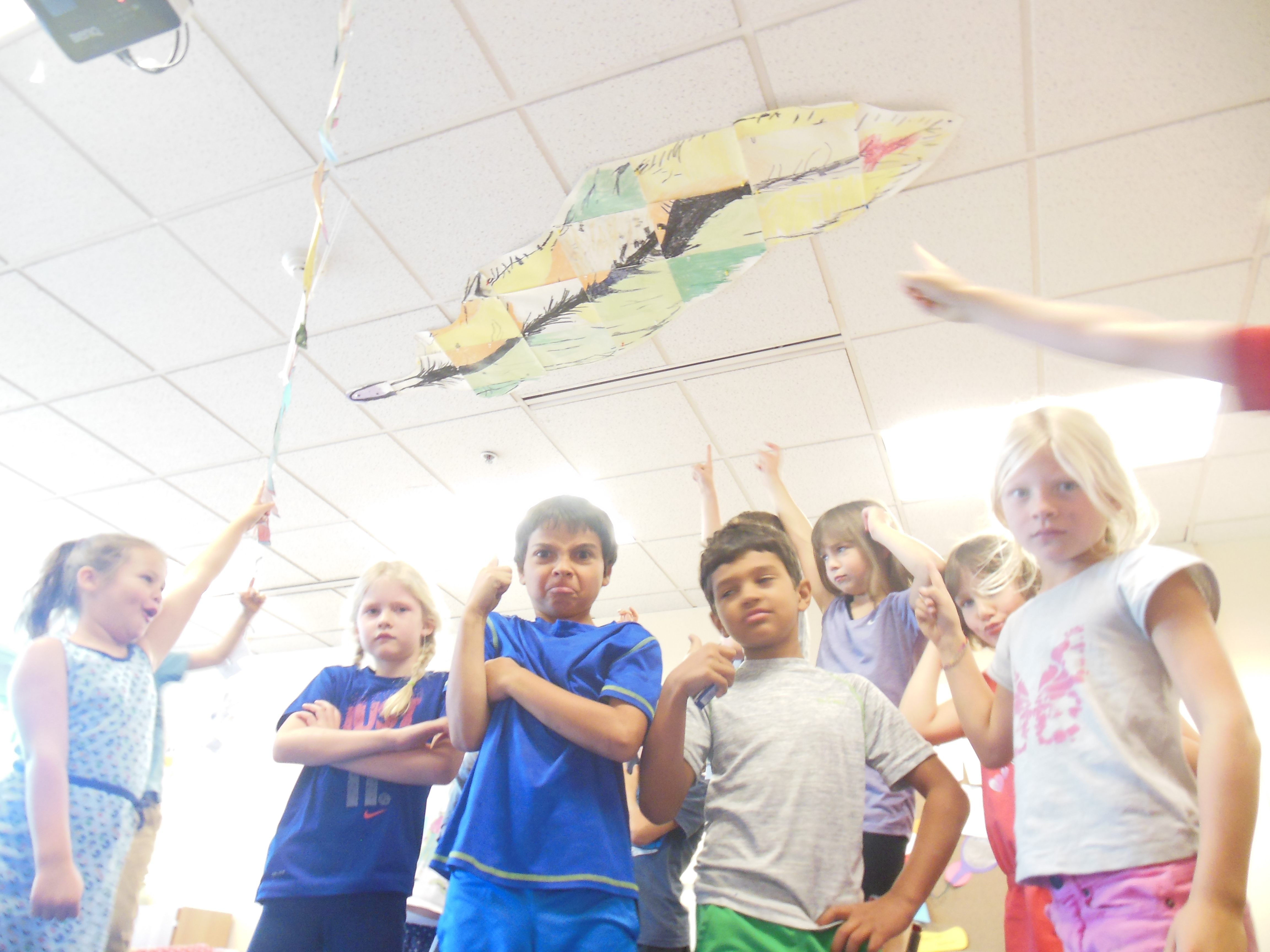 Finally, as you many have guessed from the amazing display of talent in the lunchroom, our first graders have completed their first self portraits of the year. This self reflection is an important part of the "Who We Are" IB unit and is a great first step in an overarching artist portfolio that the students will compile during their studies here the German International School. By visually documenting their progress over each grade level, students and parents will be able to better grasp the developmental leaps and bounds that we are making.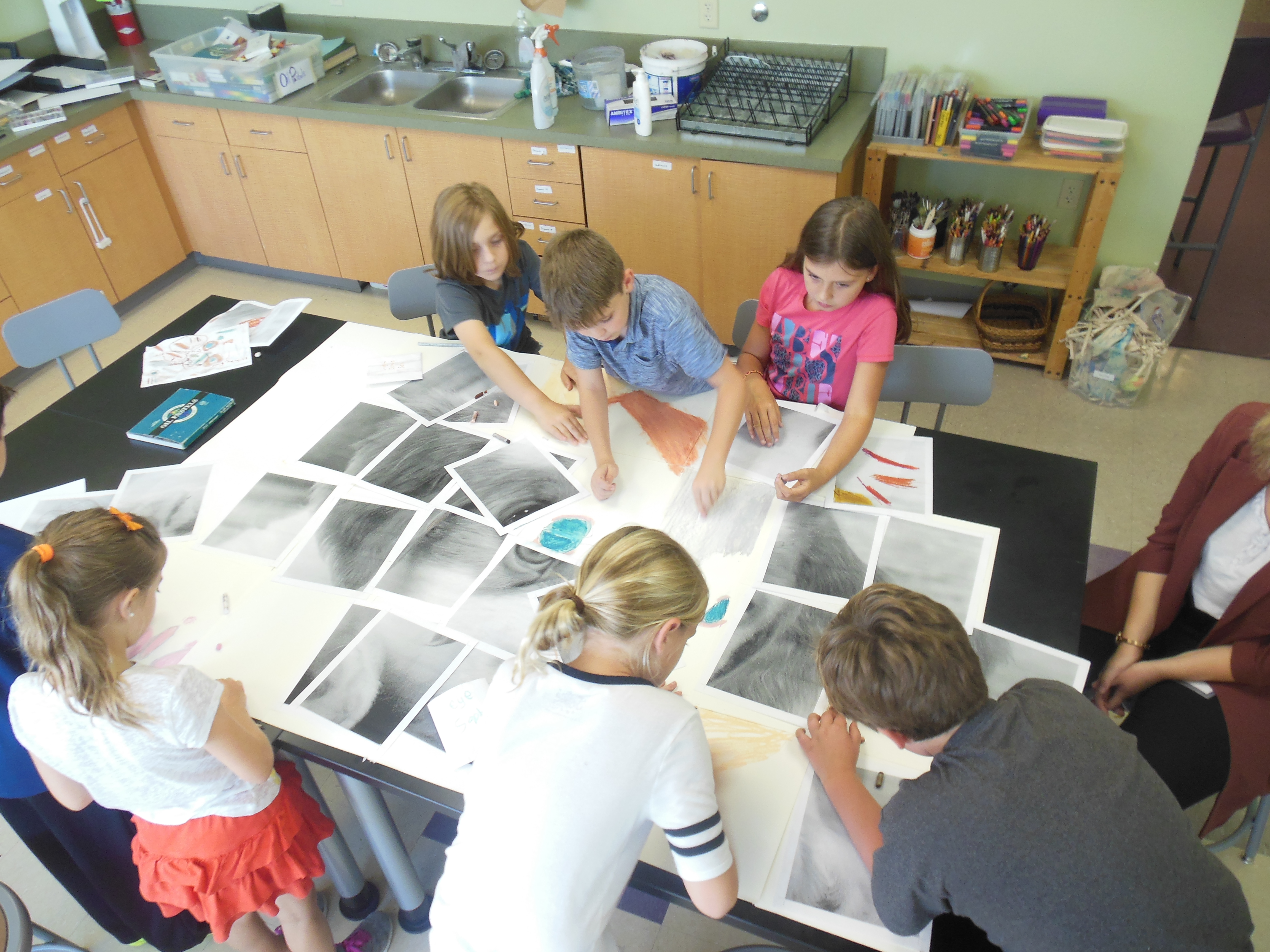 Looking forward, second, third, and fourth graders are going to continue an exploration into positive and negative form, contour lines, and other concepts to expand our visual language. This foundation will find a clear expression in the construction of our lanterns for the coming St. Martin's parade. I'm very excited to feel all of the positive energy that the students are bringing into the art room so far and anticipate great works of art in our hallways at school and on our fridges at home.
Mit freundlichen Grüßen
Herr Peterson