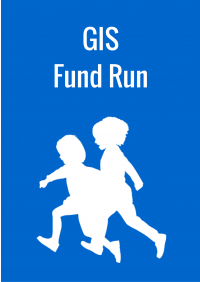 May 12, 2017
GIS Fund Run
All day
GIS
Raise funds, school spirit and improve physical fitness!
This GIS event raises funds, school spirit and improves physical fitness! Students solicit pledges of financial support from friends, relatives, and neighbors. After the run, students collect donations based on their pledges and their personal performance. Students may begin seeking pledges via our pledge form or via the online pledge program today! 
Download Detailed Fund Run Information
May 12
1st - 5th graders run for 30 minutes
Kindergartners will run for 20 minutes
May 15
Preschoolers run for 15 minutes
Volunteer
We need volunteers to help walk classes to the track, mark laps and run a water station on Friday, May 12 and Monday, May 15.  Please e-mail Adrienne if you are interested in a 2 hour shift.  
Learning at the German International School