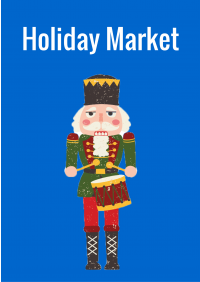 December 2, 2017
German Holiday Market & Beaverton Christmas Tree Lighting
10:00 am - 9:00 pm
Beaverton City Library, 12375 SW 5th St., Beaverton, OR 97005
2017 Beaverton Tree Lighting and GIS German Holiday Market will take place at the Beaverton City Library and adjacent Fountain Park, combining two popular community activities!
German Holiday Market and Beaverton Christmas Tree Lighting
On Saturday, December 2, the 2017  Beaverton Tree Lighting and German International School (GIS) Holiday Market   will take place next to the Beaverton City Library, combining two popular community events. 
German Holiday Market
GIS will host an authentic, tented German Holiday Market between 10 a.m. and 9 p.m in the parking lot of the Beaverton City Park. Guests may shop for all the German classics like nutcrackers, advent calendars, and both local and imported handmade holiday decorations.  Visitors will experience German food, culture, entertainment, and visit the booths of over 30 craft and local artisan vendors.
City of Beaverton Holiday Open House
The   City of Beaverton's  Holiday Open House begins at 4:00 p.m. in the Beaverton City Library.  This open house includes visits with Santa, Mrs. Claus, and some favorite Disney characters. Children and adults will enjoy activities, games and holiday crafts.  Santa and Mayor Denny Doyle will light the tree at 6 p.m. at the Beaverton City Park.
German Products & Holiday Market Vendors
We are excited to have many retunring vendors and welcome new vendors to this years Holiday Market. The German International School will sell nutcrackers, ornaments, pyramids, smokers (Räuchermännchen), and more! 
Entertainment
Many fabulous local performers will join us at the Holiday Market this year. You will experience everything from Tirolean Dancers   to accordion players, and children's' favorite, Mo Phillips, to German Story Time. Check out our full   Entertainment Schedule  to make sure you don't miss out!
Biergarten Highlight: 3 Leg Torso Concert 
In addition to some other stellar entertainment, the band   3 Leg Torso  will play in the German Holiday Market Biergarten from 7:30 p.m. - 9:00 p.m.  The 3 Leg Torso album "Astor in Paris" was awarded Album of the Year by The Oregonian and their album "Animals & Cannibals" was voted Album of the Year by Portland Music Awards.
Driving and Public Transit Directions
Please note the location change of the German Holiday Market: 12375 SW 5th St., Beaverton, OR 97005.
Find driving and public transit directions here
 Sponsors

Learning at the German International School