Middle School and Beyond: After GIS
Our Alumni tell us that their years at GIS are formative ones – they are forever inspired and encouraged by the immersion in German language and culture that prepares them for their future.  They've made amazing memories, lifelong friends, and become world citizens that can't be matched.
Partner School: Gilkey International Middle School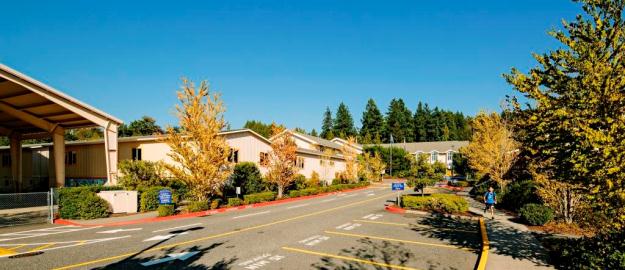 We are pleased to partner with the French American International School's  Gilkey International Middle School    (Gilkey),  who   provide a preferred middle school for our students. Gilkey finds a balance between its various programs so GIS students should be actively involved in the admissions process by getting good recommendations, shadowing at Gilkey, and attending open house events. 
Gilkey International Middle School fosters a spirit of community in which diversity is a key component, reflected in the organization of their language "tracks." Students with high-level second-language skills enter their German immersion track. The Advanced German Track at Gilkey  was designed in partnership with the German International School to provide a continuation for GIS students.  All students learn a new language in addition to German, which they will pursue for three years or until the end of eighth grade. Both beginning and advanced language classes are taught exclusively by native speakers of the language. Units of work in all subjects are developed around guiding questions and lines of inquiry that help students connect their learning to the world they live in. Through classwork, projects, group work, and electives, students are given many opportunities to develop their leadership and creativity, to take intellectual risks, and to communicate and reflect.
Gilkey International Middle School
Where Do Alumni Go After GIS?
Upon graduating from GIS, our students attend a multitude of middle schools, high schools, and higher education institutions. Regardless of where our Alumni go, we are pleased that they stay in contact with us, giving us updates on how they use their German language and what they are accomplishing. 
German Language Classes
Are you looking to supplement your child's schooling post-GIS with German Language? We offer Teen Classes to keep language fresh and even earn a DSDI or DSDII German Standardized Test Certificate that will enable studying abroad in a German-speaking country in the future. 
PASCH Alumni Portal
The PASCH Alumni Portal helps former students of PASCH schools like GIS brush up on German language skills, get information on working for a German company in your country, or simply make interesting contacts and receiving information about Germany. Their Portal is available in English and German - sign up today!