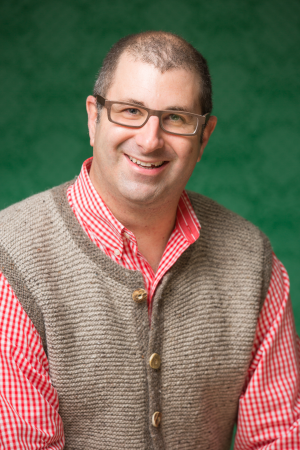 Florian Gstrein
Director
Florian is a native of Innsbruck, Austria, where he developed a lifelong passion for skiing and mountain climbing. After military service and college, Florian earned a Ph.D. in Physical Chemistry at the California Institute of Technology (Caltech). After graduation from Caltech in 2004, he joined Intel Corporation in Hillsboro as a Process Engineer. Currently, he is an Engineering Manager working on Intel's most advanced technology nodes.
Florian met his wife Soley at Intel. In 2009 their son Noah was born. Noah is a student first grade at GIS.
Florian has a passion for education and community service. Nothing prepared him better for his future responsibilities as a manager than taking care of 18 Cub Scouts during a weeklong summer camp. Florian also served as chairmen of the Graduate Student Council at Caltech for 2 years. He is a founding member of the AScINA, the Association of Austrian Scientists and Scholars in North America and chaired the Pacific Chapter for 2 years. Florian brings to the board a passion for children's education, experience in not-for-profit board work and a healthy dose of critical thinking.