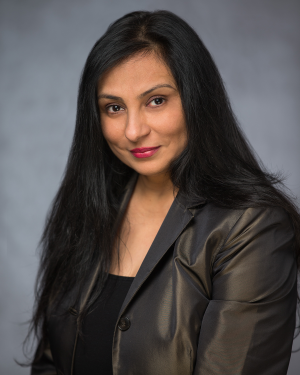 Malika Sharma
Director
Malika Sharma is the Founder of in15, a b-corp Oregon company that aims to educate a broad base of customers who have little time to accomplish necessary tasks, on a variety of subjects. As a busy executive throughout her career, Malika struggled with work-life balance for years before creating a unique paradigm that optimized returns on time in both workplace and home. in15  was born out a desire to share those formulas with others in the world who may benefit from it. It is due to launch this summer.
Prior to In15, Malika, more commonly known as Babs Sachdeva has worked in Regulatory Compliance for IBM, IT Program Management of a multi-million dollar grant to CDC, as well as Interim CEO and Chief Startegy Officer of Previstar (then Ramsafe Technologies) a Homeland Security Company that transferred Federal Lab Emergency Management Technology. Early in her career, Malika founded and ran Software Communication Solutions which provided Strategy, Localization and Content-Management consulting services to the Financial and Public sectors. The company was started after she graduated Magna Cum Laude from Virginia Tech's Masters program, and continued on to Emory university's Executive MBA Program. Malika's entrepreneurial passion dates back to pre-college days when she founded and sold a design company to help pay for her college education. Having experienced first-hand how good education can empower one to follow and realize their dreams, Malika selected the German International School for her son in 2013.
Malika joined the GIS Board of Directors in early 2014 and has served on the Leadership Committee and RDC. She currently serves on the Resource Development Committee (RDC) and the Communications Committee, and is excited to continue her service here for another two years based on her re-election in 2017. Malika welcomes organic feedback from anyone in the GIS community, and would encourage you to be as engaged as you can be, in any way towards the future growth and empowerment of our wonderful school. Outside work, Malika enjoys travel, her dinner-hosting business that provides a creative outlet to her passion for food and cooking, teaching fusion cooking, designing stuff, writing children's literature, singing Bollywood music, and reading non-fiction.