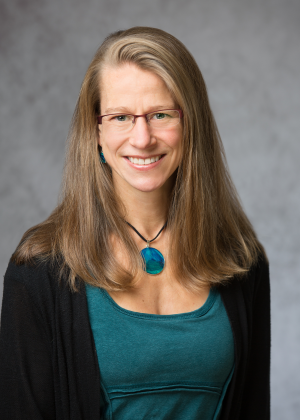 Micha Ramsey
Director
My husband Chris and I relocated to Portland in 2009 when I joined SolarWorld as a crystal growth process engineer. I currently work as the engineering manager at GCL Solar Materials, continuing my work on developing new and innovative techniques for silicon crystal growth for use in the photovoltaic industry. I have a PhD in Mechanical Engineering from the Massachusetts Institute of Technology, and prior to choosing to focus on developing renewable energy, I worked for six years at MIT's Lincoln Laboratory on advanced sensor technologies.
I was born in Göttingen, Germany but have spent much of my life in the United States, moving to Georgia at age 9. Even before Mattias was born, we knew he would go to the German [International] School when I came across the website while considering relocating to Portland. My desire to have our child be immersed in the culture in which I grew up and hold close to my heart, made the German school a natural choice. Now 8 years old, Mattias has spent 5 years here at GIS and will be in third grade in the next school year. He has thrived in the GIS community both academically and socially, reinforcing that the school delivers on its mission of developing global citizens.
I bring passion and dedication to all my endeavors, whether personal or professional. I joined the Board of Directors in the spring of 2016 and am currently serving on both the building committee and the communication committee.  The work I have done over the last year to ensure both near term success and long term growth has been immensely gratifying.  I look forward to continuing to invest my time and energy into GIS as a parent as well as a board member.