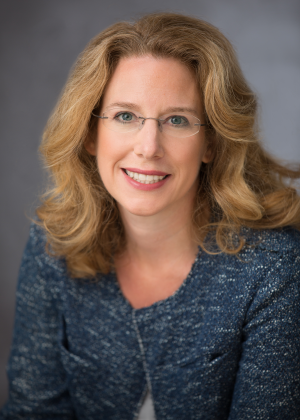 Sarah Samson
Director
After spending 12 years living in Basel, Switzerland, my family and I moved to Portland in 2016.  I was pleased to find the German International School for my two children – Meret and Luka.  The school is a great place for them to continue their education in German and keep in touch with their European/Swiss roots. 
I am a senior public affairs and corporate responsibility professional.  Prior to my relocation to the United States, I spent the last decade working at Novartis, a global pharmaceutical company, on topics ranging from corporate responsibility to employee health.  Most recently, I helped develop and then headed Be Healthy, the company's award-winning health and well-being program for 120,000 associates worldwide. I was frequently asked to speak about the success of the program and to offer advice to other companies on how to improve the effectiveness of their corporate health initiatives.
Before joining Novartis, I had been senior staff at a boutique public affairs firm in Washington, DC, that connected nonprofit organizations to policymakers and the media.  I started my career at the International Rescue Committee, a nongovernmental organization that provides aid to refugees and internally displaced people. My focus was on developing programs for children affected by armed conflict around the world.  
I hold a Masters in Public Affairs from the Woodrow Wilson School of Public and International Affairs at Princeton University and a B.A. from Yale University.  I am  a recipient of the Harold W. Rosenthal Fellowship in International Relations.