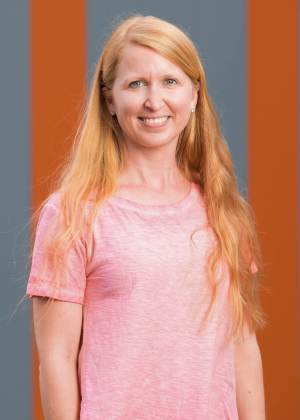 Carolin Palmer
2nd Grade Teacher
Born and raised in Hamburg, Germany, I spent my senior year of high school in Minnesota. I graduated from the University of Hamburg with a Bachelor's degree in English. After a "detour" through the business world, I decided to move back to Minnesota in 2008 to attend Hamline University in St. Paul, MN and earn a Master's degree in Elementary School Teaching and English Language Arts for Middle School.
I have many years of experience working with children of different ages – for instance, I did an internship at the preschool of the International School in Hamburg, taught an English language immersion class to elementary school children in Hamburg, and worked as a paraprofessional for several years in K6 schools in Minneapolis. Before moving to Portland in 2015, I worked as a third-grade classroom teacher for three years at the Twin Cities German Immersion School in Saint Paul, MN.
In my free time, I like to read, knit and sew, take photos, and most of all travel: This summer, I did a camping/hiking trip in the Olympic Peninsula, visited Crater Lake and the Acadia National Park in Maine as well as family and friends in Minnesota.
I am very excited to start working with a new group of second graders this school year!
Learning at the German International School