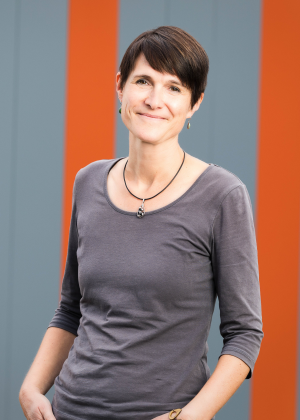 Heike Ocko
5th Grade Teacher
I was born in Bremen in northern Germany and then spent my school years in Mayen in the Eifel-region. Later, I attended the Rheinische-Friedrich-Wilhelms-Universität in Bonn and received my degree for teaching mathematics and biology which included two years of student teaching.

After some time working as a teacher near Stuttgart, my husband and I moved to Corvallis, Oregon in 2001. Our daughter and our son were both born there.

When we moved to Portland in 2009, my goal was to work with children again. Trying to connect my roots with my new home, I taught private German lessons and co-founded and co-taught a weekly German immersion preschool in my neighborhood. I am  excited to get the opportunity to return to work for the German International School. I am very much looking forward to contributing to this wonderful community and hope I can spark enthusiasm for math, science and German language and culture in the kids. In my spare time, I like to spend time with my family and friends and enjoy the beautiful Northwest.
Learning at the German International School