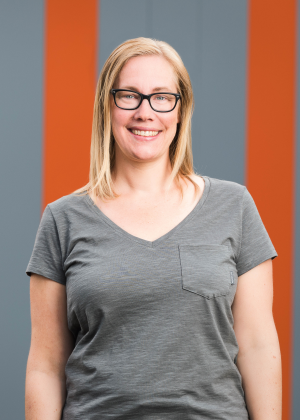 Jessica Duggan
English Teacher
I was born and raised in Eugene where I received a Bachelor's Degree in Environmental Studies with a focus on policy and planning. Having worked with kids all throughout my teenage and college years as a swim instructor, nanny, and coach for water polo and ice hockey, it was no surprise that I missed the energy and enthusiasm young people bring into my life when I began a career in city planning. In 2010, I moved to the Portland area and returned to school in order to pursue a Master of Arts in Teaching from Pacific University in Forest Grove for a career change to education! Since completing my degree, I have taught PreK at Portland Jewish Academy and 4th Grade at Gaston Elementary School.
As a native Oregonian, I love getting outside to enjoy all the natural resources the Pacific Northwest has to offer! Some of my favorite activities are hiking, cycling, and camping. I also love to travel to different parts of the region, country, and the world.  
I am extra excited to have the opportunity to be part of an IB program – my own high school offered an IB Diploma program in which I participated. It is one of my greatest memories from my own education and I am looking forward to helping students begin their journey as lifelong learners with that same diverse and interesting experience that I still cherish!
Learning at the German International School