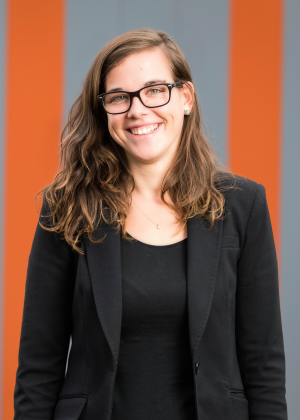 Katharina Hallen
Preschool Teacher - Löwen
My name is Katharina, I am 27 years old and I'm from a small town in Germany called Bielefeld. In 2014 I finished my education as a staatlich anerkannte Erzieherin at the Berufskolleg in Bethel, Bielefeld. I did my practical training for one year in a preschool with kids at the age from 0-4 years.
I have two siblings and we are still very close- even though we're thousands of miles apart.
I worked for two years in a pre- school in Germany with kids under 3 years and then decided to go on an adventure and be an au- pair in Portland, Oregon. I took care of two girls (4 and 6 yrs.) and after 8 months my host parents had a third child. I learned how to take care and feed an infant from nurses at the hospital, was able to watch a physical therapist work with the little guy and lived with them under the same roof. It was the best experience I could make and I grew a lot during these two years.
In my free time I love to be outdoors, exploring the beautiful outdoors in Portland. On the weekends I'm at Providence Park to root for the Portland Timbers – front row!
I'm very excited to be part of the GIS community!
Learning at the German International School