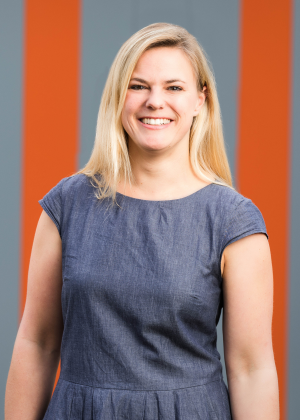 Linda Mohr
4th Grade Teacher
When I grew up in a small town next to Frankfurt, I used to work with children of different age groups (e.g. as a Handball coach and as a supervisor in different summer camps). Once I finished school, I worked as a volunteer at an inclusive primary school. This was a very special and inspiring year for me, which had an enormous influence on my decision to become a teacher. Therefore, I moved to Heidelberg and started my teaching degree at the Pädagogische Hochschule. To improve my English language skills I did an exchange semester at the University of Waikato in New Zealand and a practicum at a middle school. After this wonderful experience I knew I wanted to go abroad and work as a teacher at some point in the future.  As soon as I had my "Erstes Staatsexamen", I moved down south to the beautiful Bodensee area in Germany to do my practical year. Once I received my "Zweites Staatsexamen", I taught at a primary school in Walldorf and lived in Heidelberg for the last four years. And now I am happy to have the great chance to work at GIS.
If I am not at school you can find me in the nature, doing all kinds of sports (like surfing, climbing, handball, yoga, skiing,…), reading, cooking, in a Café or talking to my family and friends…
I am looking forward to becoming a part of the GIS community!
Learning at the German International School