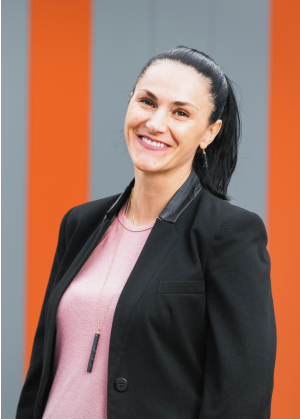 Mimoza Livingston
Extended care Kindergarten Teacher
I was born and raised in Gjilan, Kosovo (Yugoslavia). I completed my Bachelor Degree of Sports Education and my Master Degree of Sports Science at the University of Prishtina in Kosovo.
One of my favorite sports and passions is European Handball. I have dedicated over 16 years of my life playing and coaching professionally and nationally. I have applied this knowledge to teaching sports education, sports training, coaching different age groups, and student relations with foreign teams and schools. This opportunity has also given me the chance to travel in Europe.
I enjoy teaching and seeing my student's progress in sports education.
In 2014, I met my future husband. We were married in Gjilan, Kosovo. In 2017, we move to the United States and lived in Wyoming, before moving to Oregon.
I like to travel abroad, spend time outdoors with my husband, play handball, and spending time with family and friends. I am happy to have the opportunity to work at the German International School and I am looking forward to the future.
Learning at the German International School