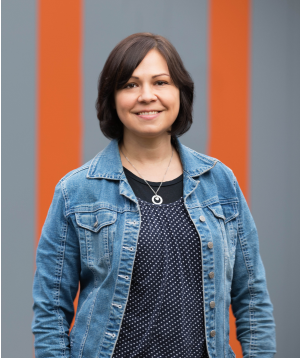 Noel Kuhn
Extended Care Grade School Teacher
I love nature, so it has been wonderful growing up in the Pacific Northwest! I was born in Portland and grew up with four sisters and one brother.
My mother is Hungarian and I have German ancestry on my dad's side. In high school I was a nanny and balloon artist at restaurants. Afterward, I attended BYU in Provo, UT and received a BS in Marriage, Family and Human Development with a focus in Family Life Education. Around this time I began working various jobs: an infant wobbler teacher for two years, an intern assisting with a Love & Logic class for drug-addicted mothers, and a cognitive skills trainer. I was a volunteer for my church in Madrid, Spain for almost two years and I have volunteered as a puppeteer for Kids on the Block.
The past two years I have loved working for Vermont Hills Family Life Center and I am excited to also have the opportunity to now be a part of the staff for the German International School Extended Care program and hopefully pick up some German at the weekly Adult Language class.
My interests lie in art, dance, cooking, human development, nature, music, reading and just learning about the world-especially through the eyes of children. I love to see their excitement as they play and learn.
Learning at the German International School