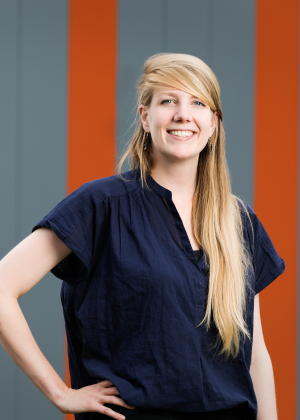 Rachel Musgrove
Preschool Music Teacher and Extended Care Preschool Teacher
Originally from Oregon, I first began teaching while I was still in high school, offering piano lessons for children and pre-teens. I realized early how much I loved to share my passions with others through teaching. I went to college at Willamette University, originally intending to study music to become a music teacher. However, after a semester studying abroad in Sweden, I discovered a new fascination with foreign languages and cultures. I had studied Spanish and Swedish previously, and after my return home I decided to add German to the list. I began studying the language in my final semesters at WU and moved to Berlin directly after graduation.
In Germany I worked at a private international school as an English assistant, and also as an instructor and camp counselor for Berlitz Deutschland. After deciding that teaching languages was the career path for me, I returned to the States to complete my Masters in Teaching English to Speakers of Other Languages (TESOL) at the Middlebury Institute for International Studies, with a specialization in Language Program Administration. 
I'm so glad to be back in my home state of Oregon, and to have joined the GIS community. My favorite part about working here is inciting curiosity in young learners for foreign languages and cultures. In my free time I'm usually still at my piano, skateboarding, or listening to This American Life. 
Learning at the German International School