Storytelling in the Preschool Music Classroom
This was my first year teaching preschool music at GIS - or ever, for that matter! As I reflect on everything we've accomplished this school year, I am especially glad for one tool that I discovered early on for this age group: the power of a story. Storytelling puts music theory in reach for even the youngest of children. This year in preschool music, we told a number of stories that also have musical meaning. Here's a look back at some of our favorite tales from this school year!
We kicked off the school year with a unit on steady beat and rhythm. The kids got their hands on a variety of rhythm instruments including drums, shakers, jingle bells, and rhythm sticks. Just in time for Halloween, we learned a series of spooky games and songs that also encompass musical concepts. For example, with the rhythm sticks, we told stories about witches in the forest who make music with their brooms. Through this Besenmusik (broom music), the children learned to recognize and reproduce rhythmic patterns.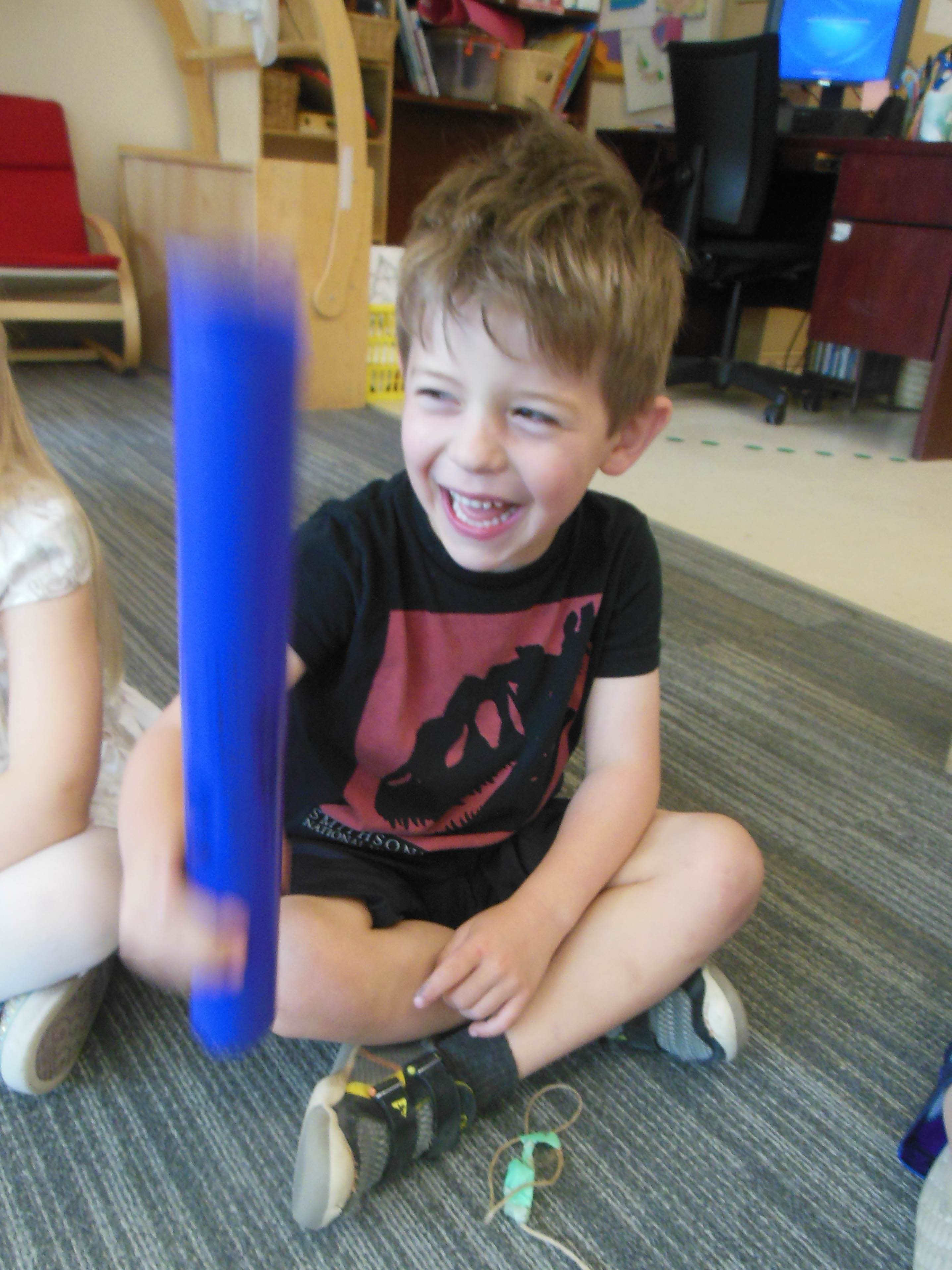 In Winter, we started exploring our singing voices. We discovered that we can make our voices sound like just about anything - robots, dinosaurs, fire engines, animals. We realized that we could create stories and sound effects using only our voices! We also used musical storytelling to travel to a new place: Ariosoland! There are many characters in Ariosoland, but they can only understand you if you use your singing voice. We met, for instance, SoMi the dog. SoMi can do tons of tricks, but only if you ask him very nicely - using your singing voice!
This Spring, we moved into a unit on pitch and melody. To distinguish high notes from low notes, we met Herr Hoch (Mr. High) and Frau Tief (Ms. Low). Herr Hoch and Frau Tief helped us find low and high notes on pitched instruments like the piano and glockenspiel. At the moment, we are starting to learn the notes of the musical scale. To understand the concept of Do Re Mi, we are using… you guessed it, a story! Each note is a character with a name (Boxer Do, Rooftop Re, Flat-head Mi, etc.), a color, and a special hand sign. All the notes live together on Pitch Hill and have special relationships with one another, which is what makes music sound the way it does. This engaging method for teaching Solfege is based on Shelley Tomich's Pitch Hill curriculum.
Stories are extremely powerful learning tools in the early childhood classroom. Children may forget complex vocabulary words for which they have no frame of reference. But a story engages the imagination, activates children's playful instincts, and sticks with them for years to come. I look forward to hearing the new stories that the children create with their newfound musical skills!