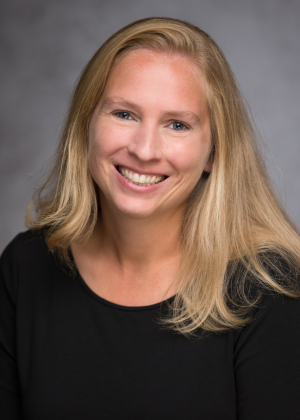 Ulrike Weiler
Treasurer
Ulrike is a Senior IT Director at Nike and has worked in various leadership positions at Nike over the past 20 years both in the Netherlands and here in the US.  She has developed a strategic outlook and strong business management skills. Additionally, Ulrike has managed large-scale budgets and has extensive experience in strategic planning, financial and budget planning.
Ulrike grew up in Düsseldorf, Germany. She moved to Holland in 1996 to work for Nike. In 2001, Ulrike and her husband, Kevin, relocated to Portland for an 18 month assignment with Nike – and they are still here! Ulrike and Kevin have two children at GIS - Dominic, a GIS alumnus, now in 6th Grade at Gilkey Middle School and Annika in 4th Grade. This is our family's ninth year at GIS. 
Ulrike served as a parent representative for three years and has been a member of the Finance Committee for the past seven years.  She has served as a GIS Board Director and as Treasurer and on the executive committee for the last five years.  She was intimately involved with helping our school find a permanent home, developing strong fiscal policies and practices for our school and with the accreditation process. Ulrike is always looking for opportunities to help our school grow and develop.